Mountain biking
I have been mountain biking a handful of times on some fairly technical single track and I am hooked.

I want to get my first bike, so, Do any of you gents know where to start? I am looking at $1200 or less.

Full suspension or hardtail?

26 or 29?

brands?

School me.
I have been out of the mtn game for a few years so this may be out dated: go with a 29er hardtail, disk brakes, after market fork with lockout...I like trek and giant bikes but whatever you get at that pricepoint will be GTG.
Start by going to a legit bike shop and telling them what you want to do, and how much you want to spend. Go from there.

Get a 29. Hardtail 29ers roll better then a 26, especially if you run tubeless. Full suspension bikes for about $1200 aren't that great. Hardtails beat you up more, and you need to be careful with your line.

Look at the Trek Cobia/X Caliber, or the Specialized Rockhopper/Stumpjumper.

Santa Cruz has some wicked 29ers, but they're more costly. A $2300 Superlight 29 is a hell of a bike for the price.
In your price range I would recommend a hardtail 29. Post above recommended the Specialized Rockhopper. If you can swing just a little more the Carve is a much nicer bike. The Carve Comp 29 lists at $1350 and you may find it a little less.. Most of the bikes in the price range will have similar components. Pick a good local shop and let them fit you. The brand isn't nearly as important as the fit.
http://www.specialized.com/us/en/bikes/mountain/carve/carvecomp29
i'm not very experienced, so take with a grain of salt and all...

i sold my hardtail 26 (big mistake), gt zaskar 09, tora fork, avid juicy 7s, deore all the way around, it was a nice bike (grabbed it for $600 from LBS, open box return).

after riding some friend's bikes around, full suspension, 26ers, 29ers, etc, my next bike will have to be a hardtail 29er. you can get a nice bike for $1200, especially if you concentrate on certain areas. Personally, i'd look into a single speed, depending on where you'll use it, it might be fun and leave you cash to spare for a nicer fork/wheelset/etc. my area is mostly rolling hills and tons of technical single track, so a single speed is great b/c you don't need to worry as much about jumping the chain or smashing quite as much stuff if you're flying over some rocks and what not.

just food for thought.
For that amount of money- best to stick with a hardtail bike. A good full squish bike is going to start around the entry level of 2,000-2,500. The airborne goblin would be a great place to start for you
hardtail.


go browse at a local bike shop, they would be more than happy to help you
Hardtail 29er is sounding and looking like the way to make best use of my money.
Hardtail all the way.
Just picked this up for $1500. Last years flash f1 26"model.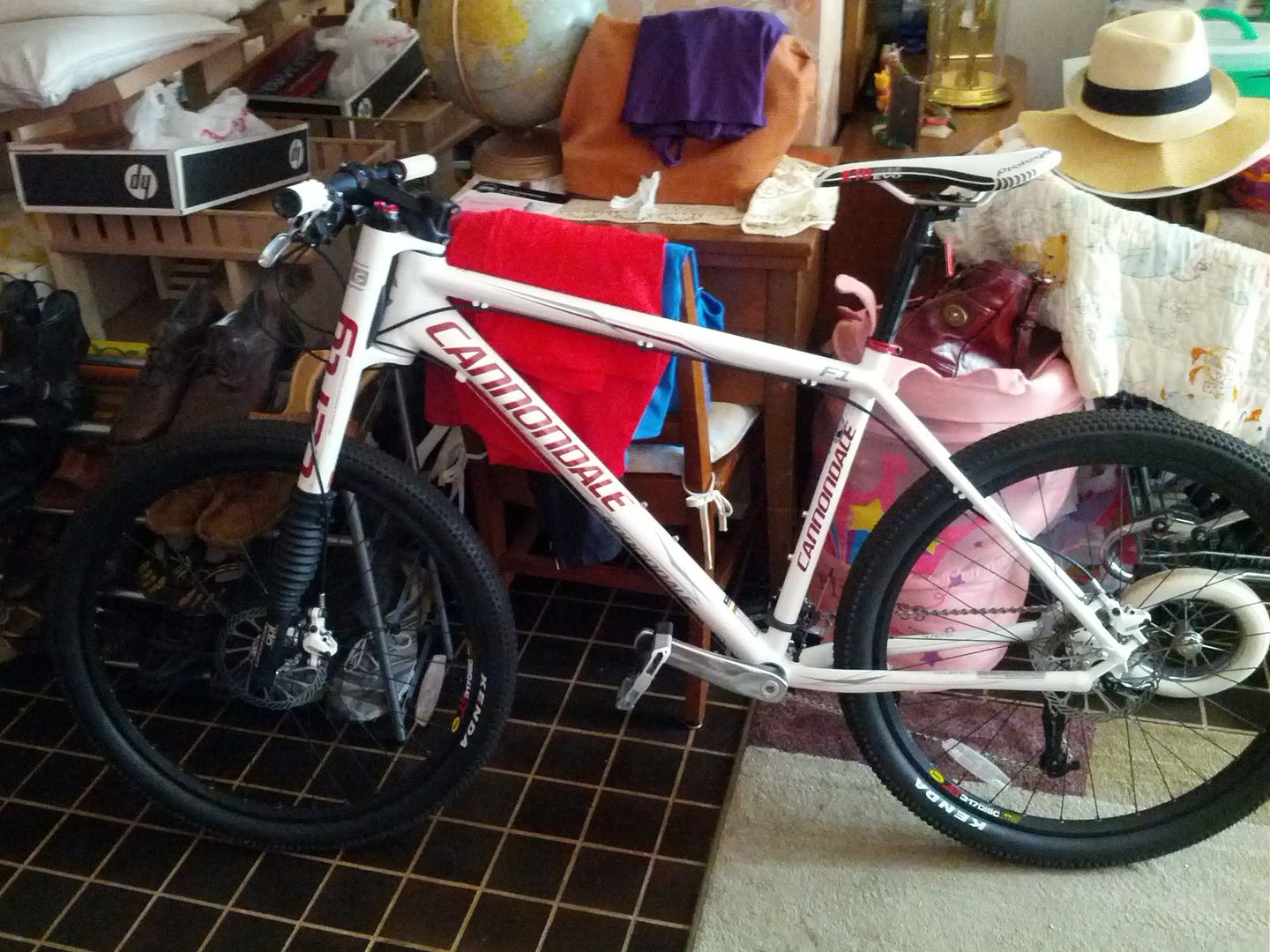 Off year models are the way to go if you can find them. A new flash 1 goes for $2300.
Posted Via AR15.Com Mobile
I'd say 29 hardtail for the budget as mentioned above. If you don't mind shopping for used you could get a decent full suspension for that, but would need help from someone who knows what to look for.