Purchased a 72 Triumph Boneville. Needs some work. New pics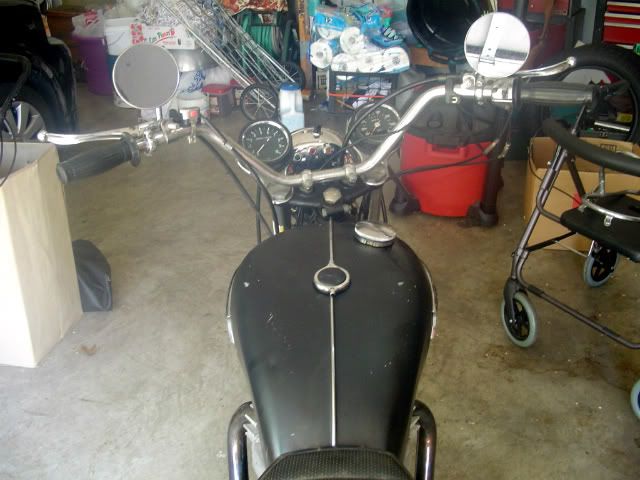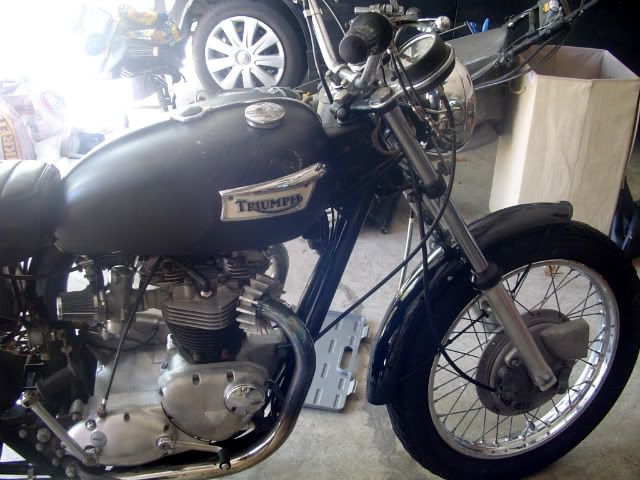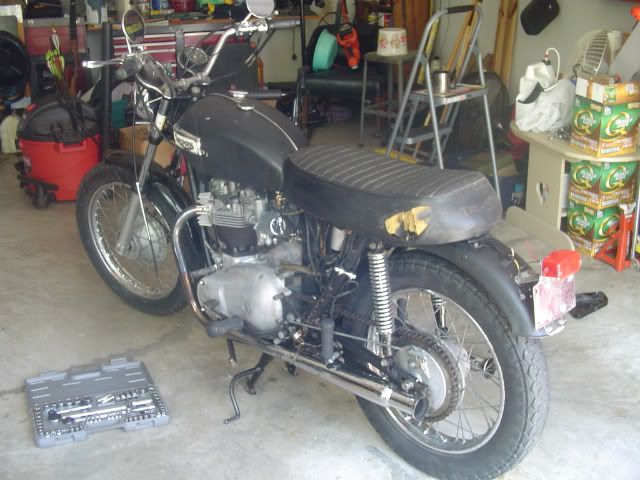 I have almost all the parts and some extra. I have all the tins being painted. Runs fine, rebuilding the brakes and putting new meat on the rims has the original tyres as the Brit's say and they are cracked bad. Will post pics as I go. Please post pics of your British bikes.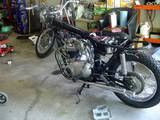 All apart adding 2" over front forks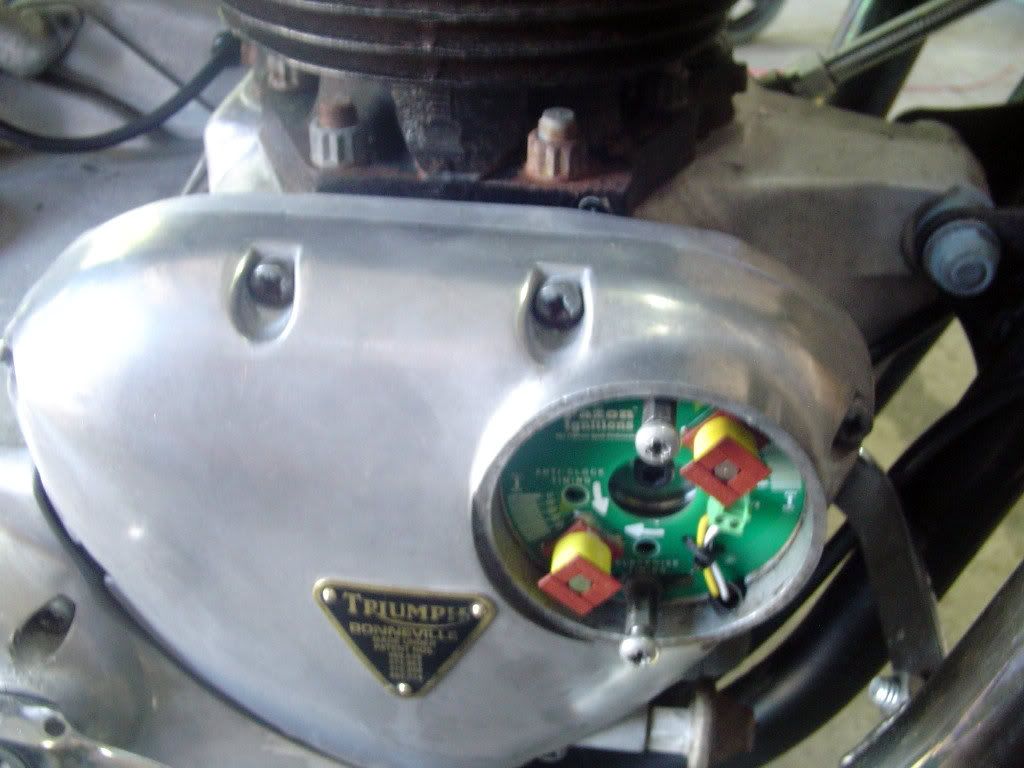 Installing Pazon electronic ignition.
Where is the mandatory puddle of oil?
Got to love any creature or machine you can kick to get it running.
Sweet bike man.
Heres my two modern Triumphs.
Originally Posted By fxntime:
Where is the mandatory puddle of oil?
It is under it now believe me!
My Dad killed one close to that year and then went out and bought a White [Shooting Star I believe] which was a huge POS. <transmission issues]
Cool Bike OP. Congrats
that's a great looking project
06 daytona 675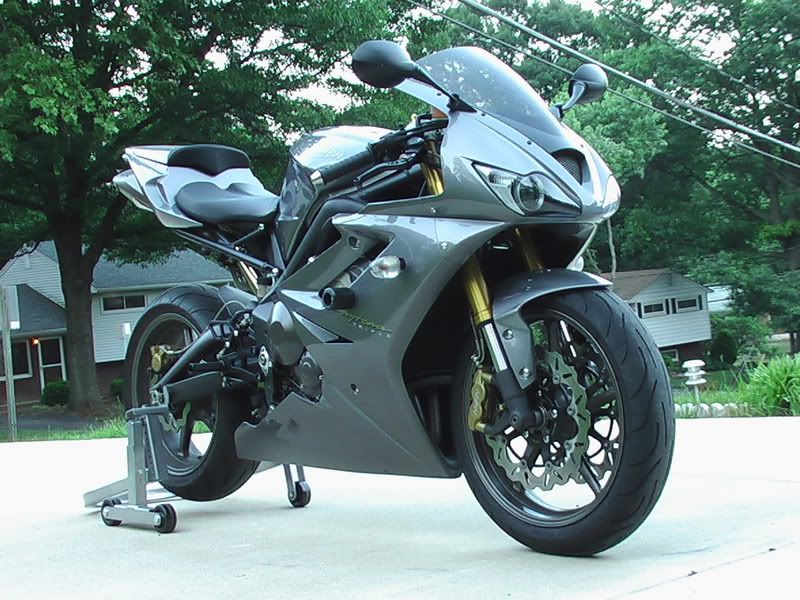 they usually have a few nice triumph's in at a local shop to me, here's a few pics for inspiration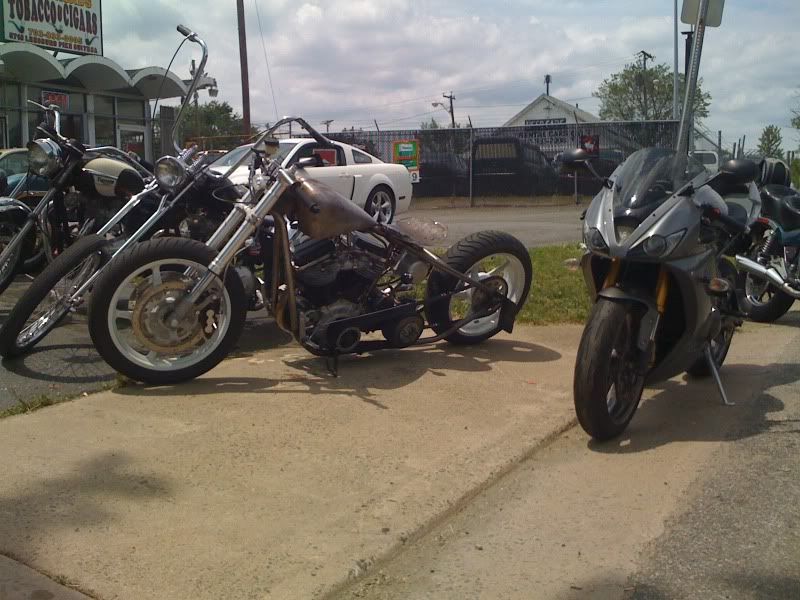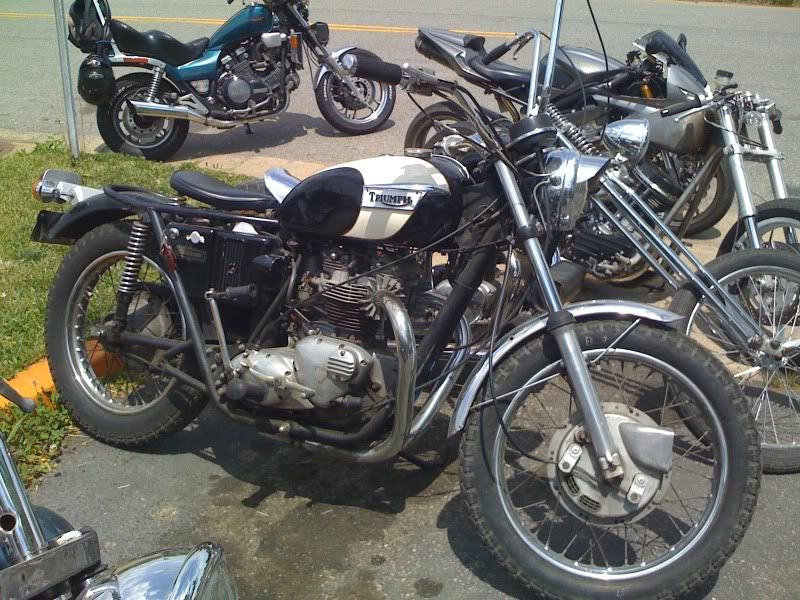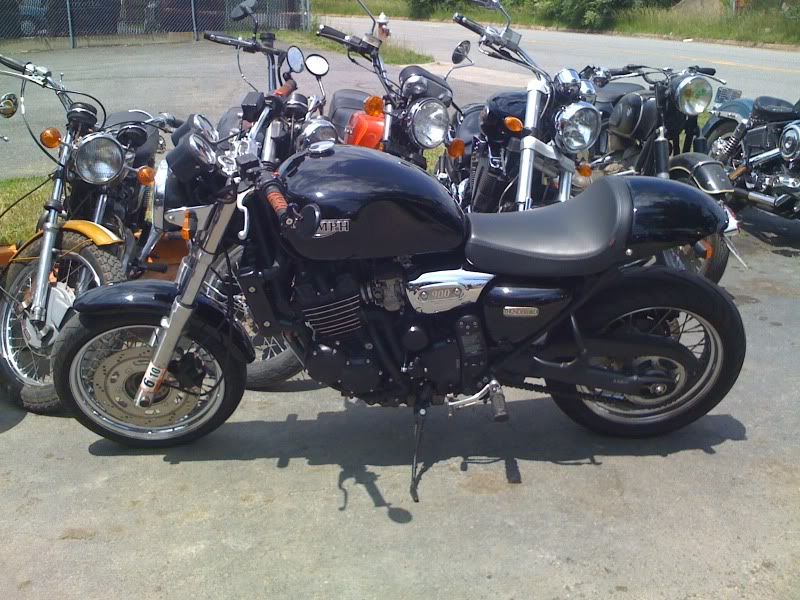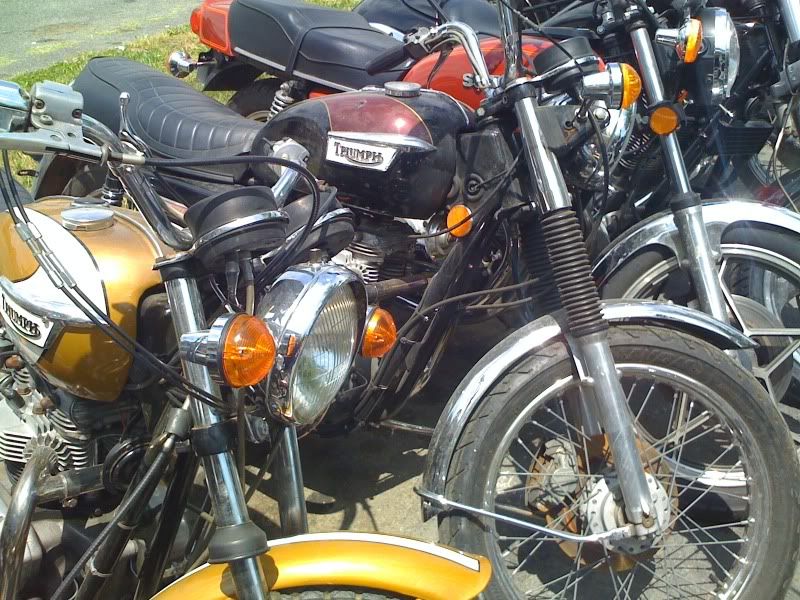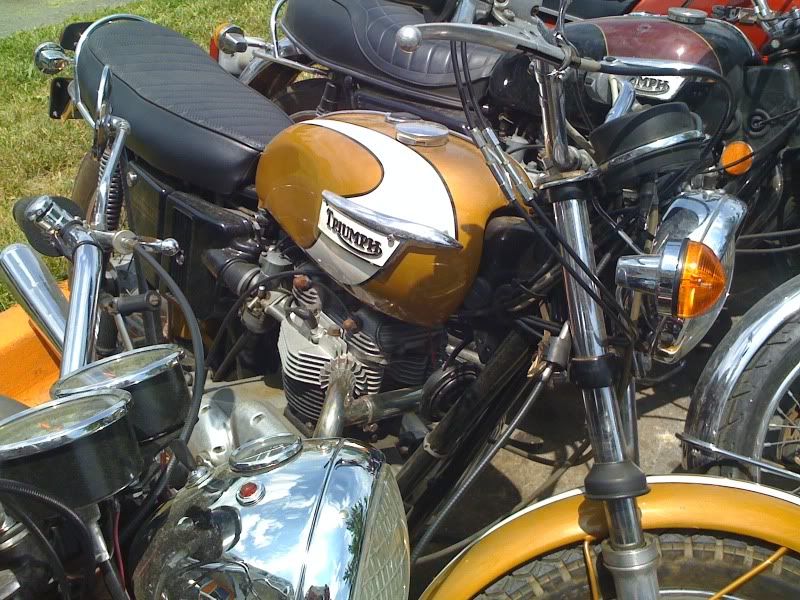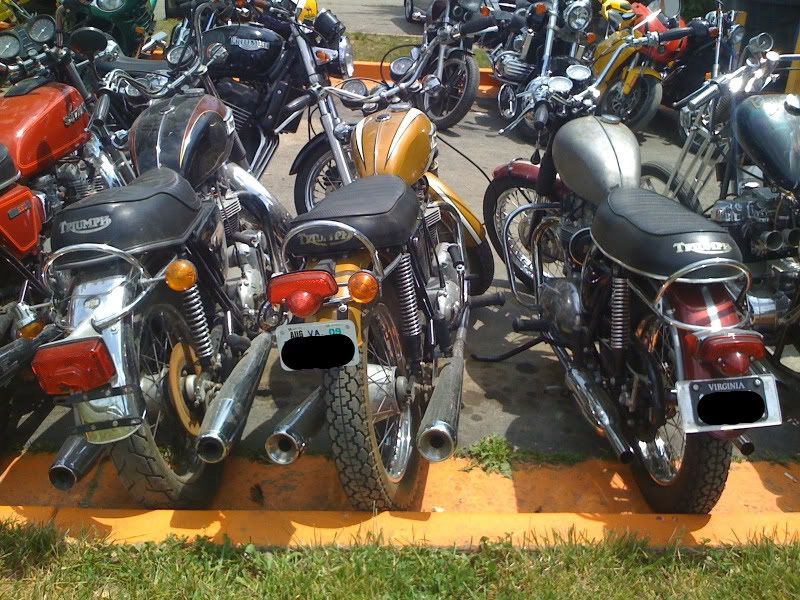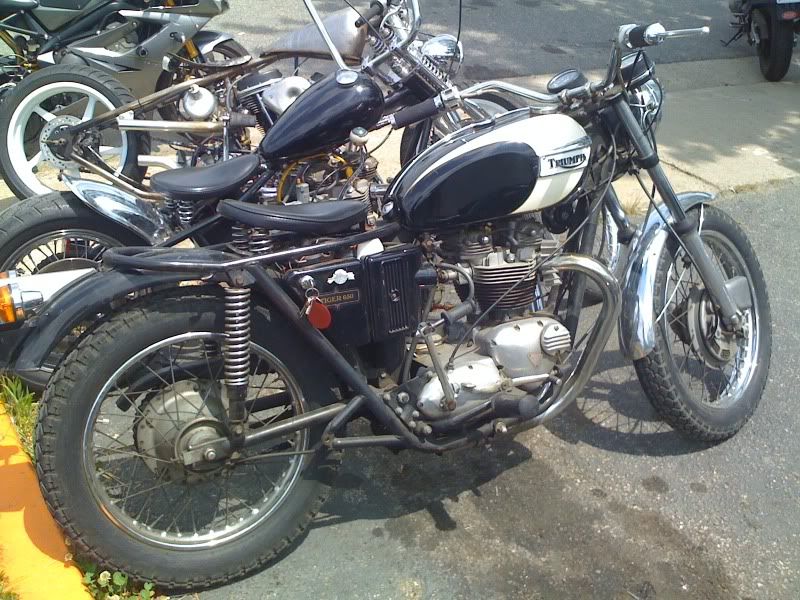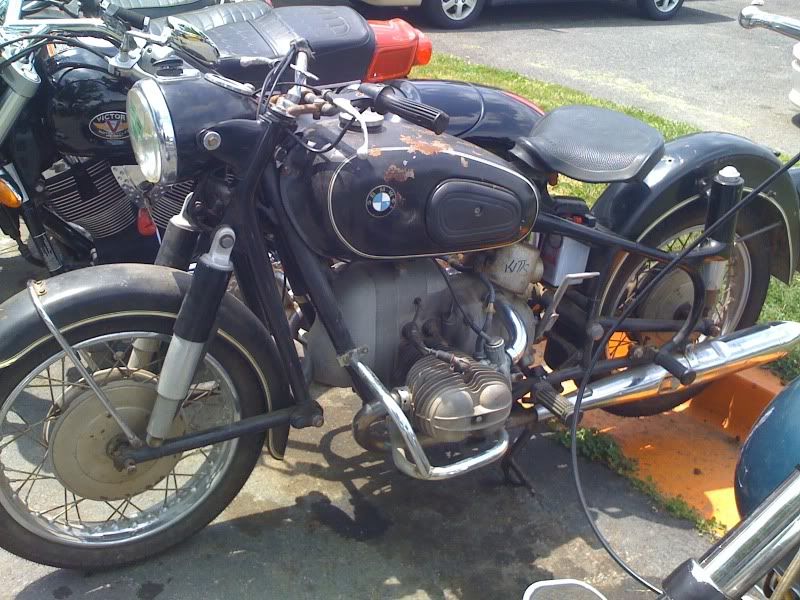 one more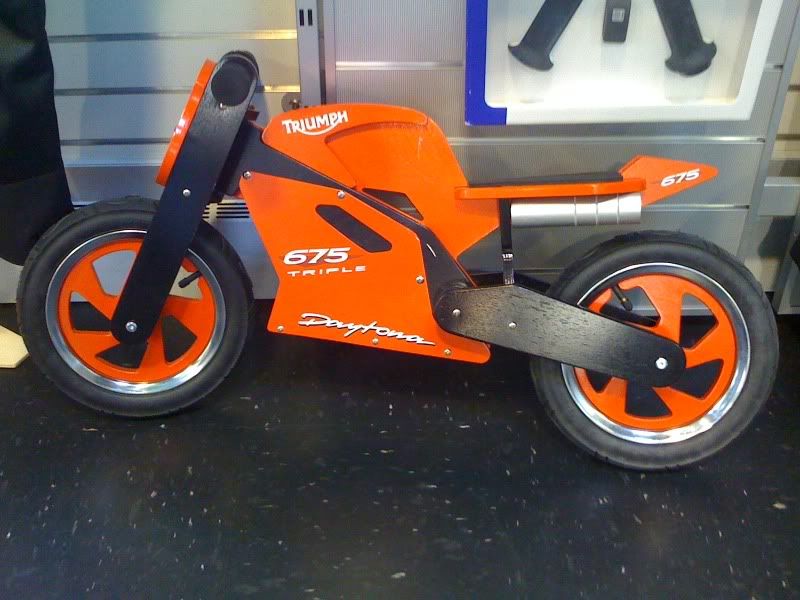 Cool. Thanks
inherited these by default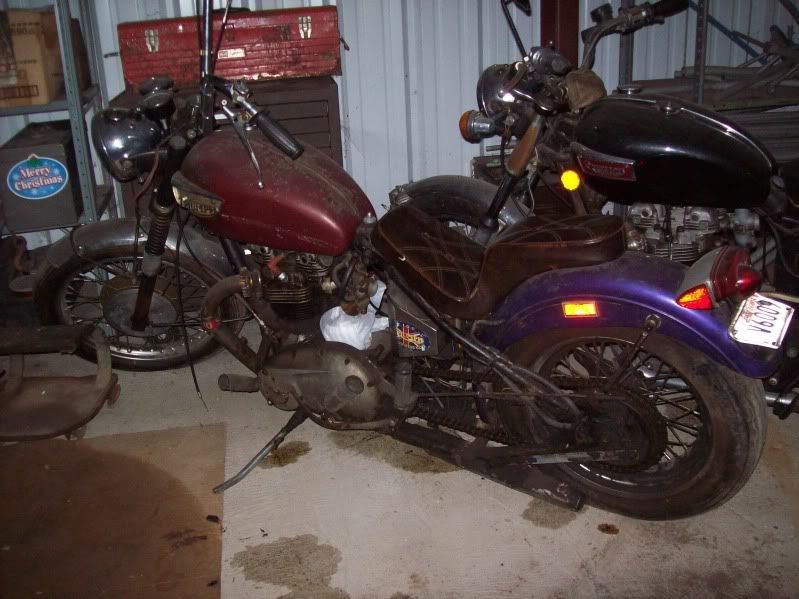 [/img]
still working on getting good paper on them
the chopper fired up after a quick charge and a shot of ether after 10 YEARS on the FIRST KICK not a joke.
The chopper is a multiple award winning show bike in the RAT class its name is "crud" the owners name was "clean"
Any one in NY know anything else about these bikes let me know, I had limited contact with my brother,
****1iviper****

Where is that shop in Virginia?

Thanks!
1978 T140E ... the morning I picked it up, brand new. I put about 60K+ miles on it over 7 or 8 years.
The "high maintenance" memories have mostly faded after all these years. Now I just remember the fun.
Mine "lost" steel fenders to aluminum, battery, & lotsa steel parts. Ended up at just over 350 pounds.
If I lived next door to you, I'd never get anything done at my house.
Great project. Wish I'd saved my factory service manual.
Plz post up pics of your progress.
Stay safe
Originally Posted By shasta69:
****1iviper****
Where is that shop in Virginia?
Thanks!
that's crossroads cycles in baileys cross roads
they don't sell bike's anymore i don't think, they just work on them. i bought my first new bike there in 79 when they were a kawasaki dealer, a 79 kx80
Thanks Friend.

Former Triumph owner here... '78 Tiger 750.

Been looking for another.

Ride Safe!
Finished pics will be posted soon