Post your cats!!!
Here are my two!! Both are rescues from the Siamese rescue group and Petsmart!!
Milo, 9 weeks old––––he's 7 now.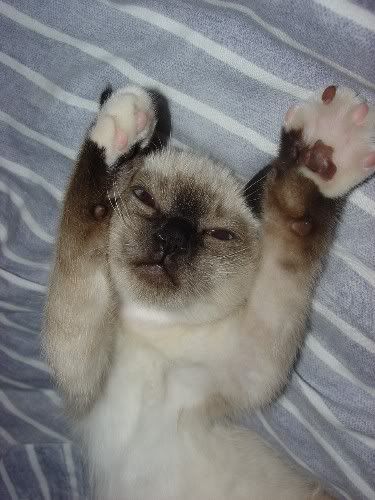 Max in the back and Milo yawning. it's tough at my place!!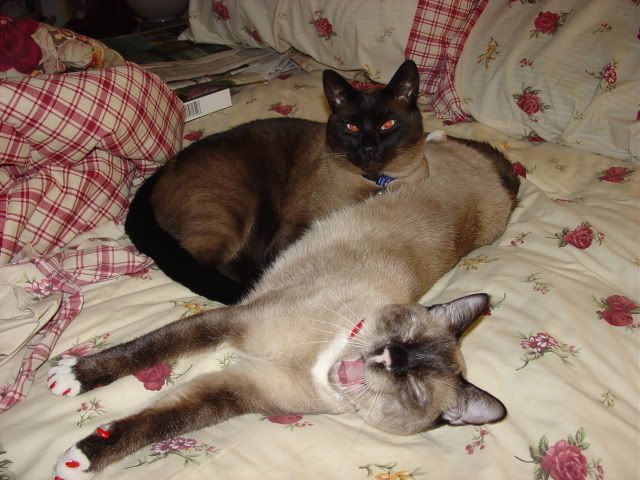 This is my little Joshua. I lost him to cardiomyopathy at age 2 years old. He was rotten to the core.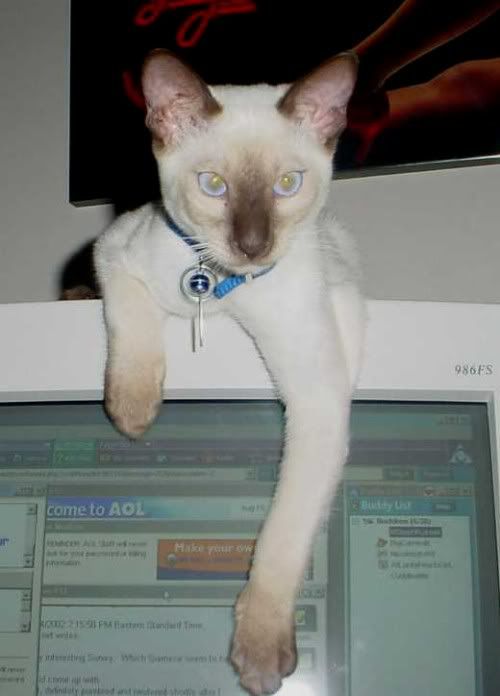 Another of Josh. He loved the computer!!!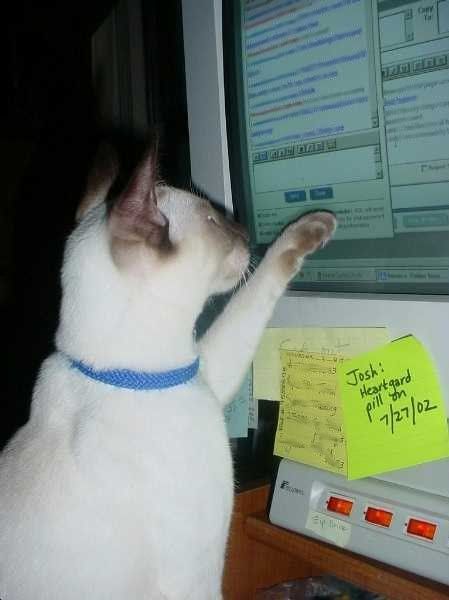 Beautiful cats!
Beautiful cats indeed
sorry for your loss of Joshua.
thanks for posting the pics,cats are cool!!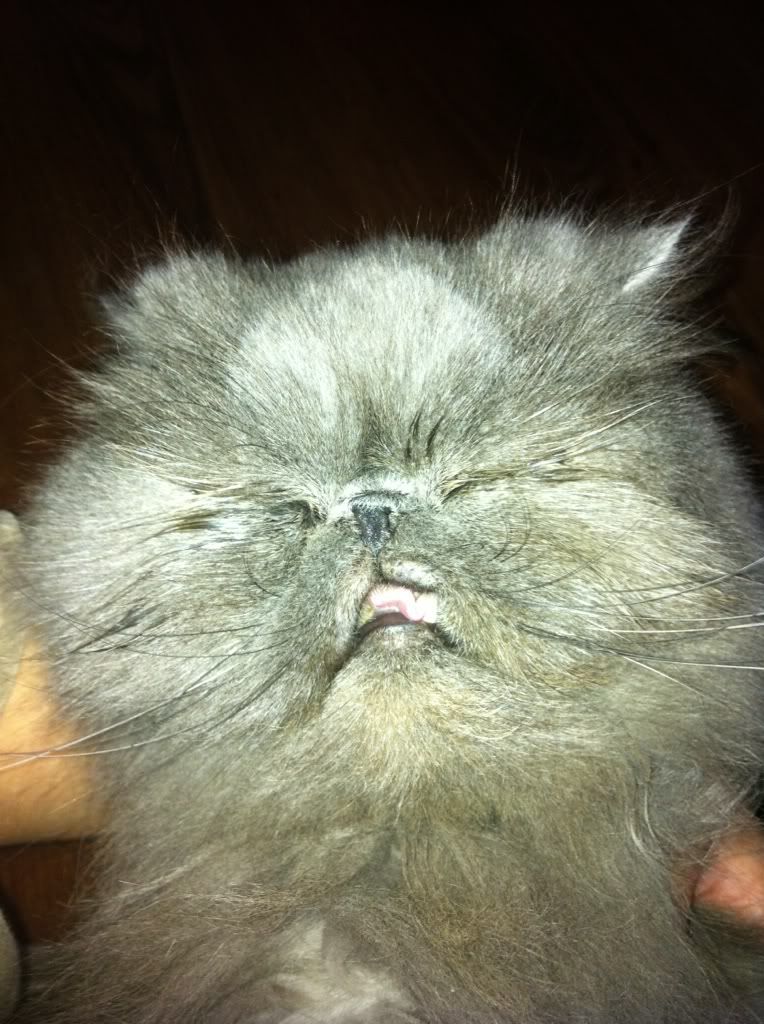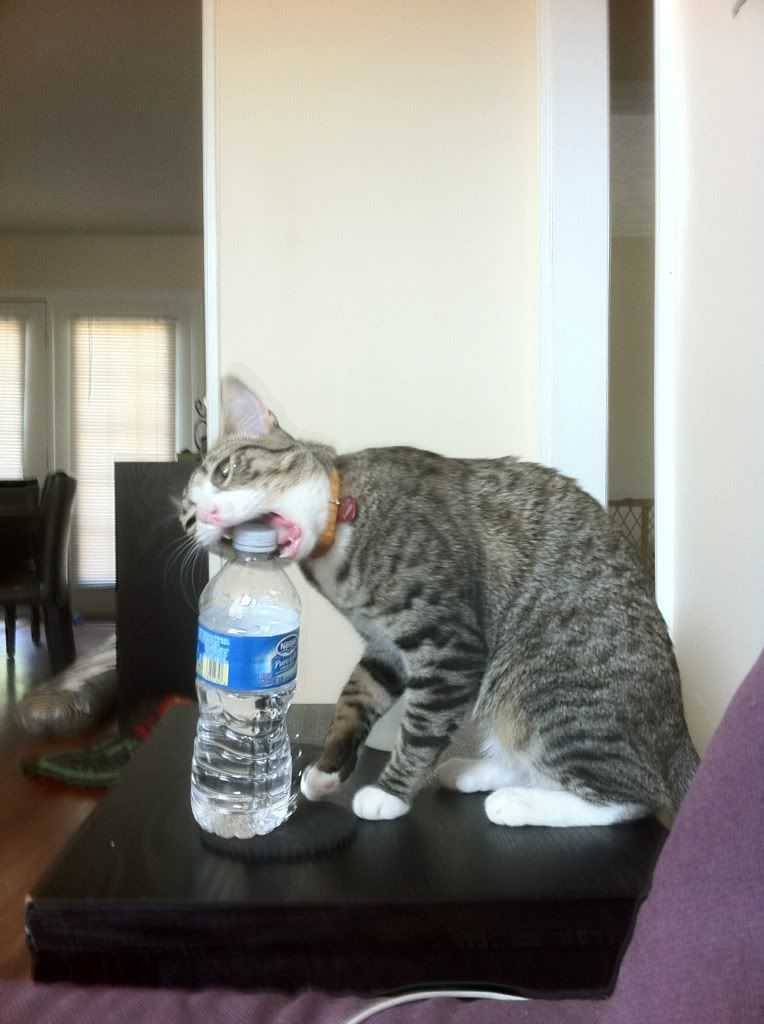 thanks all...!!!
Lord have mercy there are some great looking cats here.
That picture of that smoke colored Persian just cracks me up!! What a rotten one that looks like!! Kinda "snooty" in that close up!!!
This is my cat Lucky, she's mostly deaf and spoiled rotten:
It's hard to get a good picture of her cause she's still a kitten and won't sit still unless she's asleep.
Prep
Lucky:
Molly:
Sadie. We had to put her down on 7/30/2011 at age 7.5, which was hard, because she was still "young" for a cat. Still miss her.
She's about 4-5 in this pic.
First day home from the shelter (last year)
Ready for last Halloween
A few more of mine:
Starburst. He was about 15 in these pictures. We lost him due to kidney failure in 2004.
Lucky when I first rescued her in 2004 (you can see her paws are still dirty from being outside):
Lucky with Starburst in late 2004:
Polydactyl the wife brought home yesterday, it's been in the shelter for 2 months that we know about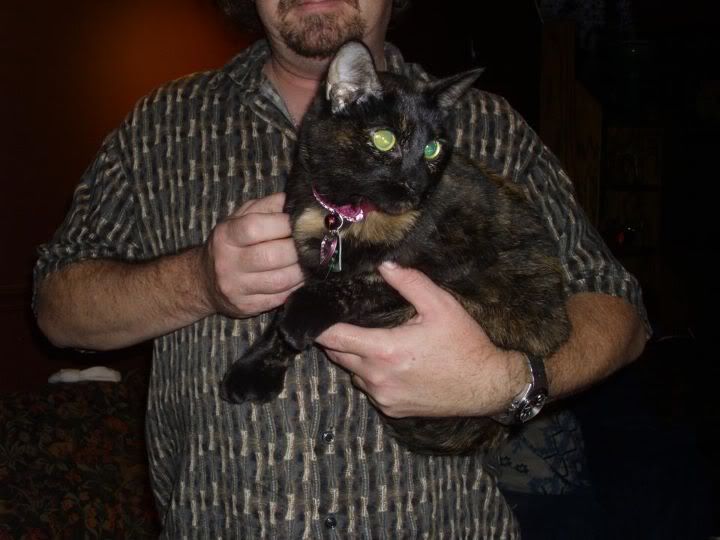 Looks like our Spaz. Except Spaz has the normal complement of toes. Torties are awesome.
This is her idiot brother Splunk, who likes to sleep in damp sinks.
And this is my favorite picture of them from when they were kittens.
Fiona The day we got her
In her Christmas sweater
In the window
Great pics!
Here are my 2 current cats.
Molly as a kitten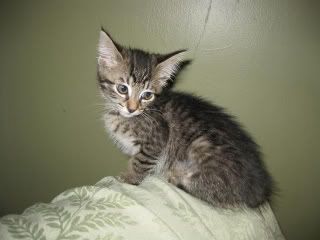 Now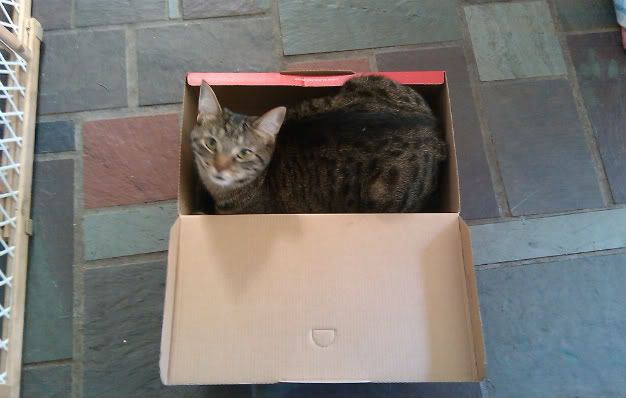 And Hammy aka The Hammer as a kitten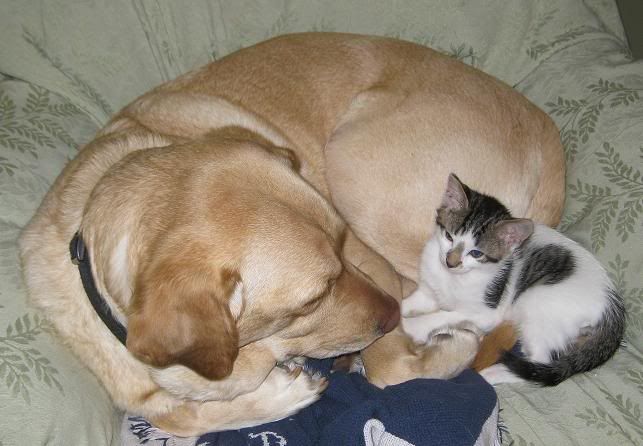 Now
My old buddy of 15 years Lou who died a couple of years ago. I have found this picture photoshopped around the internet as well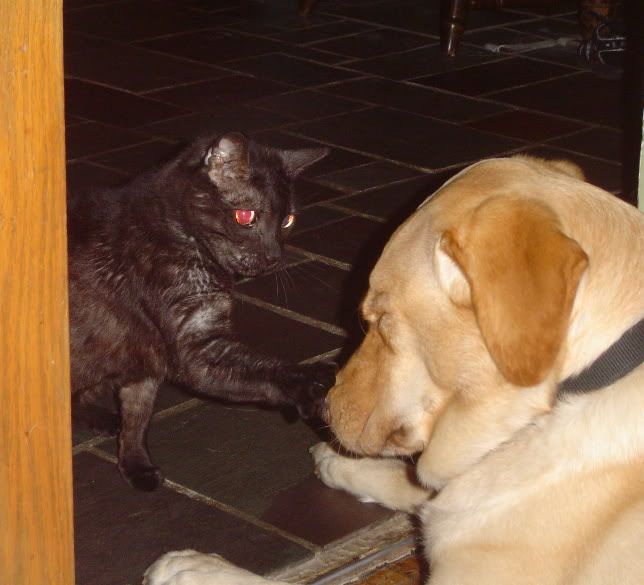 Originally Posted By BeautifulStranger:
In her Christmas sweater
"Someday, somehow, when you least expect it, I will
destroy
you for this"
Originally Posted By Wyzardd:
"Someday, somehow, when you least expect it, I will
destroy
you for this"
She has tried many times.
My Japanese Bobtail, Lucy (Lucretia MacEvil) . . .
Originally Posted By BeautifulStranger:
Originally Posted By Wyzardd:
"Someday, somehow, when you least expect it, I will
destroy
you for this"
She has tried many times.
Hi BS.
She's a beautiful kitty.
Originally Posted By TerryC:
Originally Posted By BeautifulStranger:
Originally Posted By Wyzardd:
"Someday, somehow, when you least expect it, I will
destroy
you for this"
She has tried many times.
Hi BS.
She's a beautiful kitty.
Hi Terry. Thanks. I was about to say the same about Lucy.
Beautiful Terry!
Thanks SPJ, BS.
camouflaged cat is........Camouflaged.....
Let me guess, the couch was originally white and is now orange because it is covered with cat hair?
Mortar laying on one of my Wiggys bags.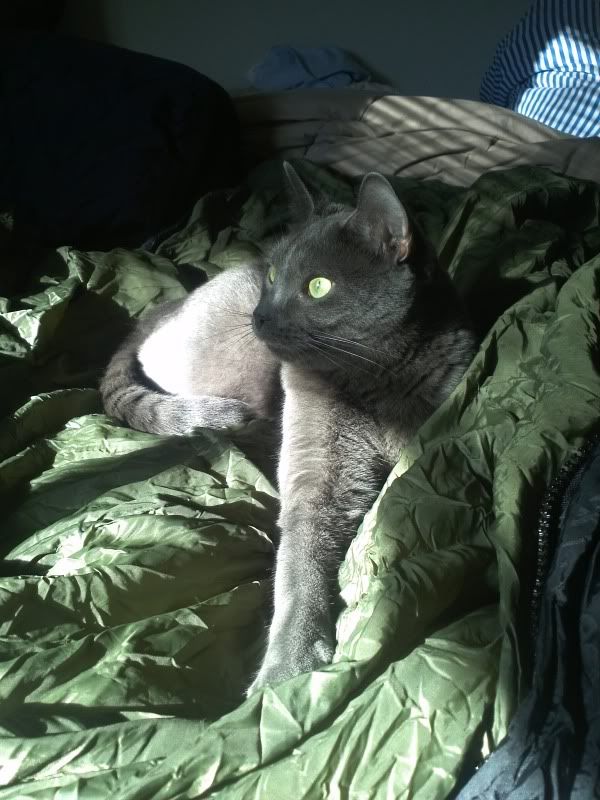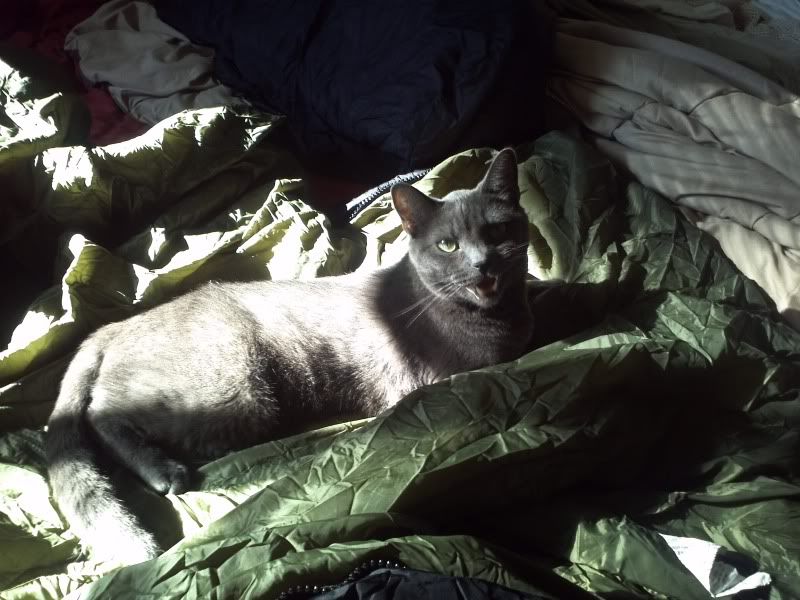 Fonzie (AKA "Turd") (About a month ago he's growing FAST now)
Younger
D'argo and Ruger (in their natural state)
Ruger with some ammo
D'argo, Ruger, and a rare appearance by Princess.
Hazel & Homer doing their kitty slippers pose
Homer with a new friend
Hazel sleeping
Our 2yr old rescue cat, Coal. We've had him 10 months. The 1st photo is him terrified that he is in trouble for being down in the basement. I don't know what people could have done to make him this scared.
It took him 4 months before he would relax and sleep out in the open, such as on the top of his cat tree.
Bums
Max(imus Prime), my Bengal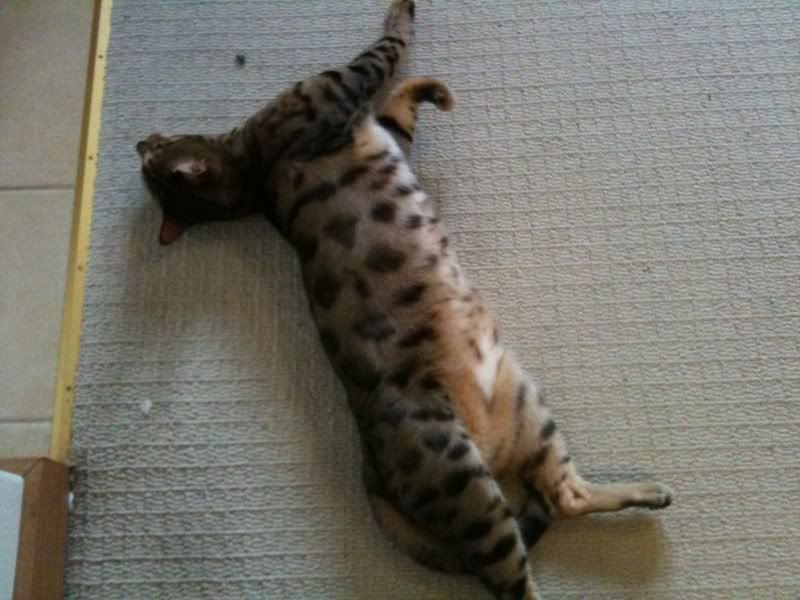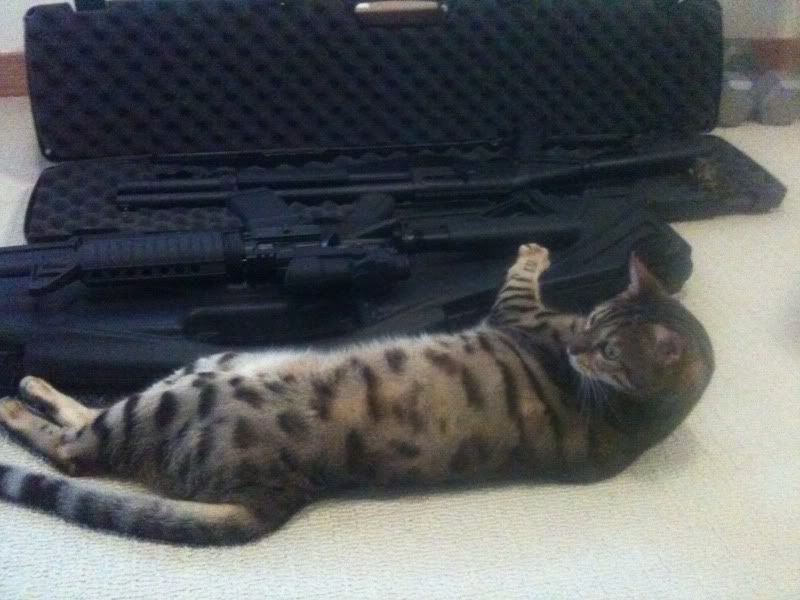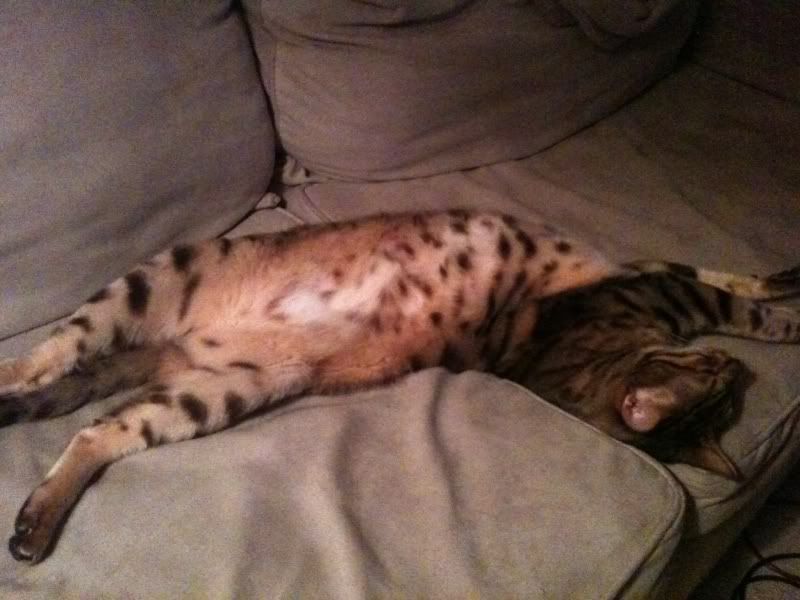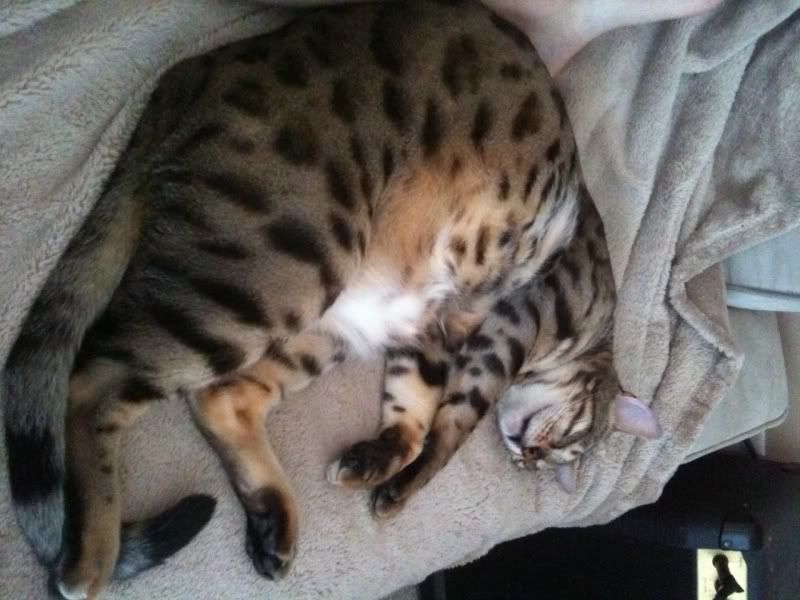 Single stack cat mag
Posted Via AR15.Com Mobile
Photo op a few minutes ago.
Snugglebuddies . . .
ETA: No, the gun isn't loaded. That's an empty mag.
my guys-
Got these two from a local "no kill" rescue.
Heres Pixel trying to figure out what my camera is. Shes right around 4 months old right now.
And this is Schrodinger. He's around 6 months and has a rather odd habit, he likes to suck on peoples ear lobes. Not sure why but he will just jump up onto your lap and start sucking on you ear like he was nursing.
My kids, both rescues that are living the good life now.
Gaston
Moe
My buddy Hutou, ( Tiger Head) AKA His Graciousness Lord Fatness.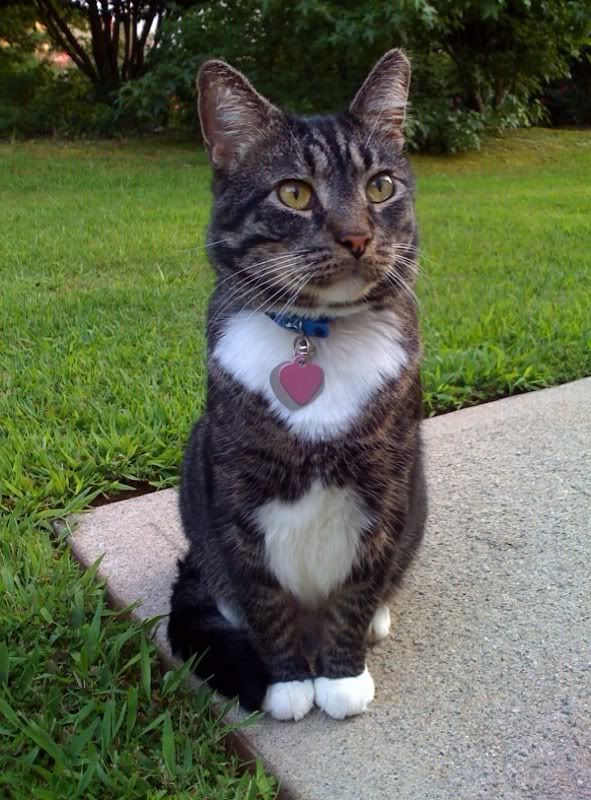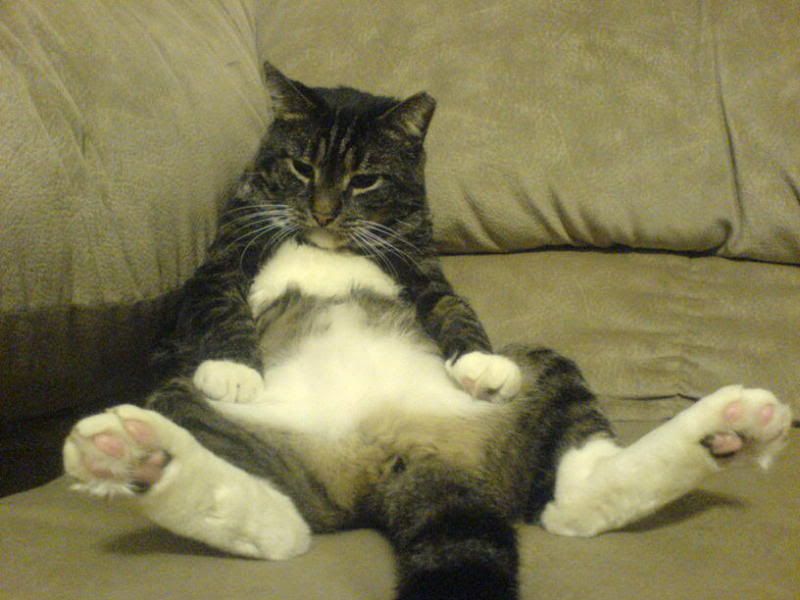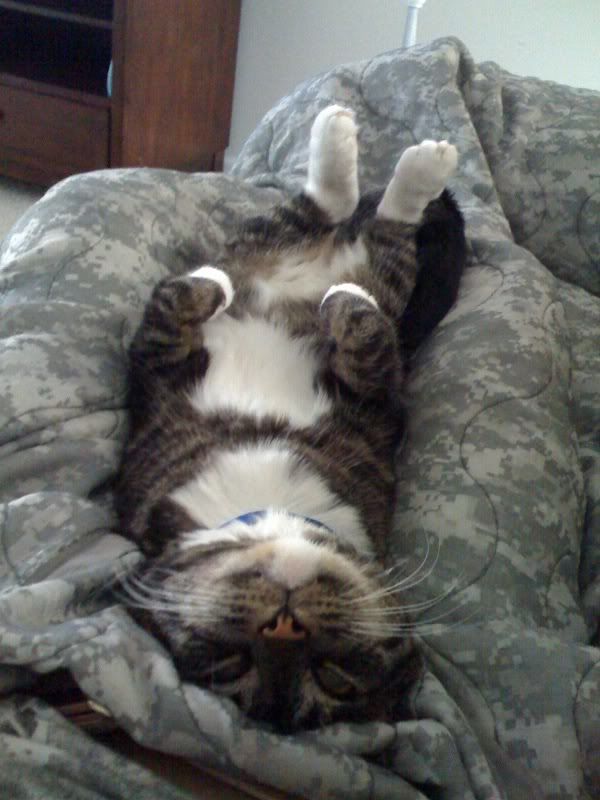 And his girlfriend Shui Jing ( Crystal) a Lynx point Siamese that we found in a parking lot that had been hit by a car, she was about 5-6 weeks old then. Broke her femur in 3 places and her hip. Vets couldn't do anything surgically, so we just kept her. Its been a year now, and other than a weird stiing style, shes fine. She is very very small. under 5 lbs, while Hutou is 16 or so now, down from 20 when he was fat. A house with stairs and another cat to chase thinned him down.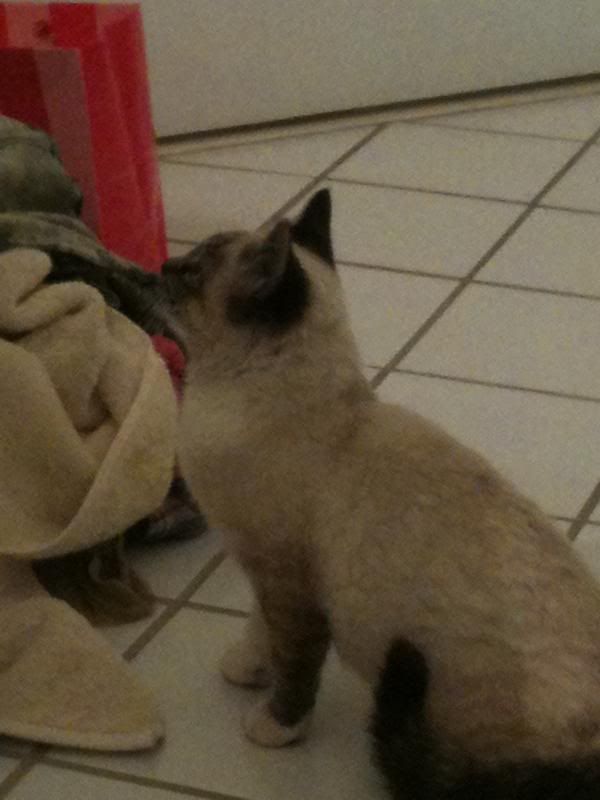 The two, they are inseperable.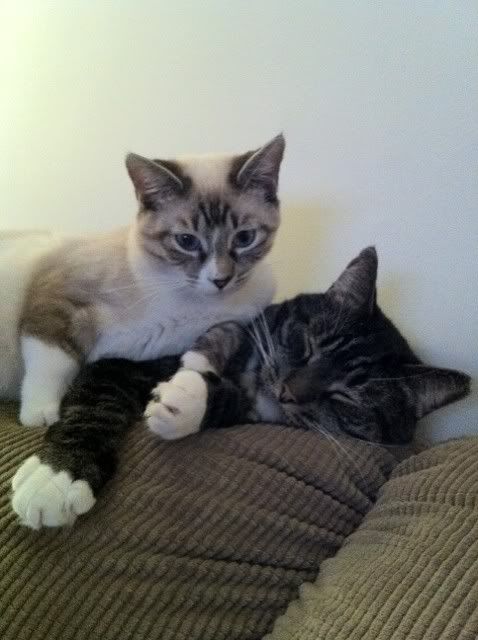 And Xiao Mau ( little cat) who is now the biggest one and 18 lbs or so and not fat. This one is the hunter and brings back everything from tiny turtles to full grown rabbits and leaves them on the porch. The friendliest one of the three, and he is very good at getting his revenge if you mess with him..
in his usual Vulture mode,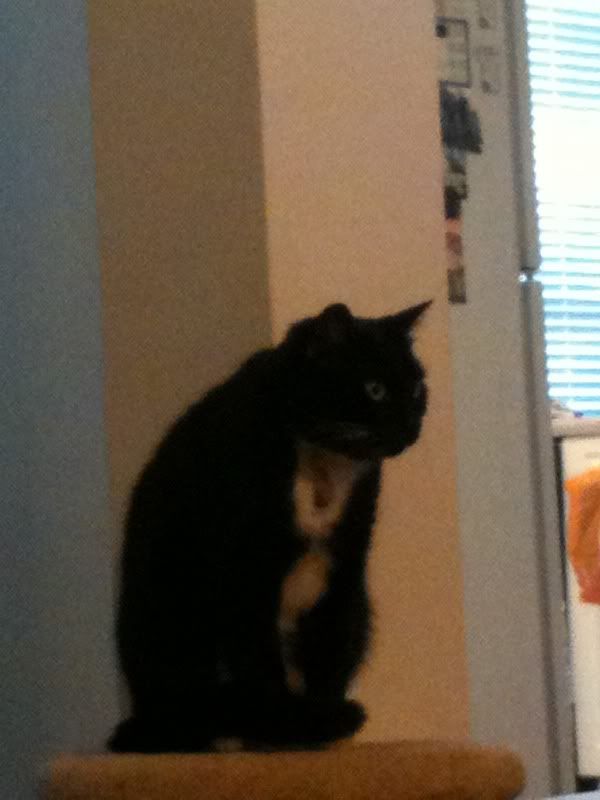 checking out the new girl..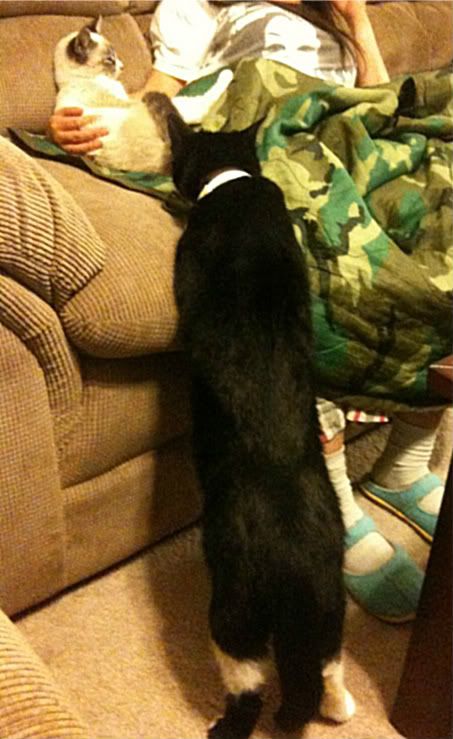 Running up on the porch to bring us a lizard, only to discover a dog that came to see us...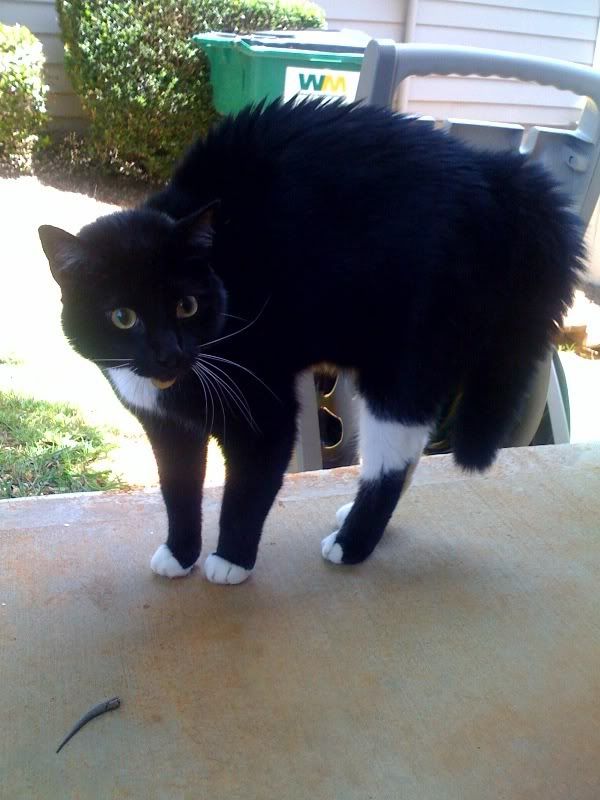 My buddy George, he's been with me about 8 1/2 years now and is probably the scrappinest 7.5lb cat you'll ever see.
George's sister, Boo, whom I got about 7 years ago when her family didn't want a 2nd litter of kittens. (Easy way to avoid that!)
My big goofy pal, Hannibal. Second pic is him with his sister Clarice, who disappeared last year. He's almost 3 now. And he loves being out in the rain LOL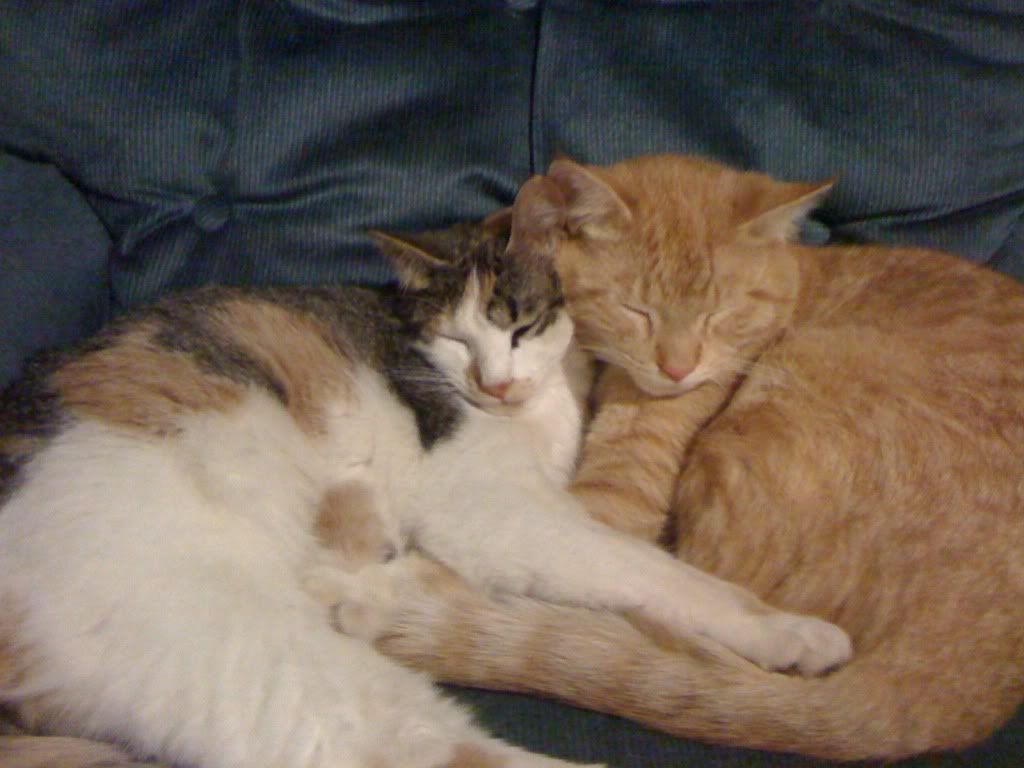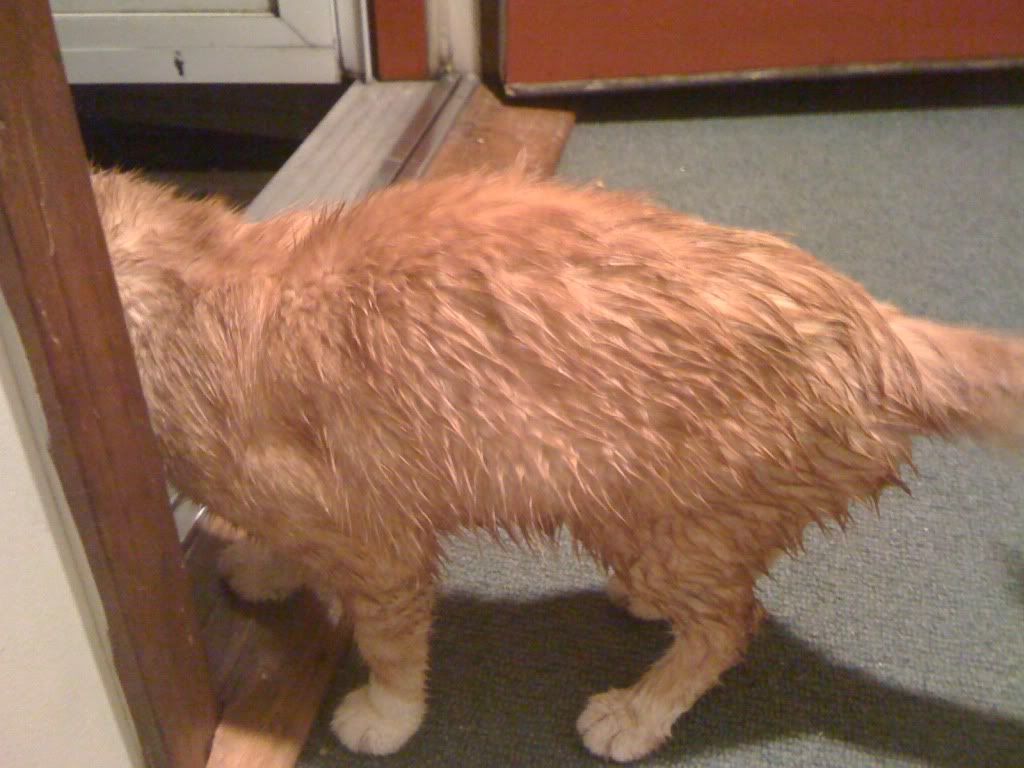 Sasha, the rescue kitty I've had about a year now. She's about 2 1/2 years old.
I haven't been over in this thread for a few weeks.........
what pretty cats everyone has!! I especially like the ones of them sitting on the couch with remote nearby.........
PS.............keep posting!!
OK, here are our two. The pics are a little older, but the only ones I have hosted. Some of these pics are hillarious, many beautiful kitties. Great stuff, I love the kitties. Thanks.
The Grey Ghost:
Twinkle Toes:
Both are rescue kitties we adopted while volunteering at a no-kill shelter in MT. We fostered many more, but these 2 wouldn't leave !!!
-JC
Stinky was getting snuggles... and then KittenBaby decided it was time to chew on the Stinky, LOL
Stinky is a lard ass, lmao. I don't have a pic of Purry, the Maine Coon yet
Some great pics in this thread.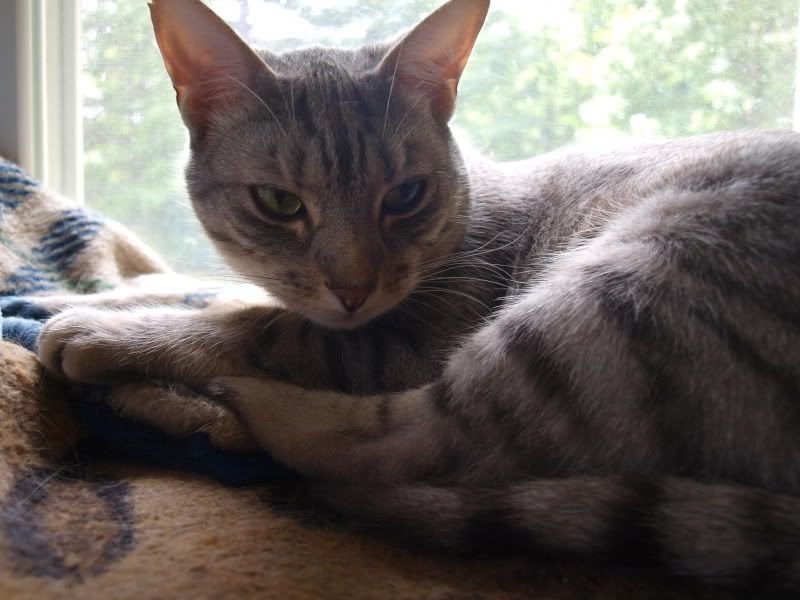 This is Saff. He's a cheetoh(ocicat and bengal) Brought his lil ass home 2 years ago yesterday!
that looks just like
my cat did you clone her
"Wiley" and "Waffles". Wiley was my first..... I was working in the warehouse one night and he came trotting up the driveway and into the building (he was only a few months old at the time....a tiny kitten!). I was never a "cat person" before him. Waffles we adopted from the shelter..... she was found behind a "Waffle House", hence the name. She is the most loving cat I've ever seen!
"Prince" kind've adopted us! Some jackass had him fixed and de-clawed.... then abandoned him!
He would come and go around our hose. Finally, one bitter cold night, my wife took him inside and he's been part of the family ever since. He still loves being outside (though I'm dead set against him being an outdoor cat.... I'm slowly working on getting him inside permanently).
The wife just LOVES puttin' Santa hats on the cats for X-mas1
The cats? Not so much.......
Not clear to me how we ended up with this herd but now we got 6. Always underfoot.