Well it started out a brisk 38 degrees and ended a balmy 72. The fishing wasn't half bad either. I ended up dragging the yak in mud over 2 miles. Fun. It actually was worth it but what a beeeotch. I realized today that I am getting old, fat and out of shape, I need to lay off the BBQ for a while. :hog: :hog:
Ended the day with a couple mid slot redfish 22"-25" a 20" trout and 2 nice flounder.
I can't get enough of the sunrise pics.
My view of the paddle out.
Come to papa
You all know what mid slot fish look like so it's the only 2 I'm posting. ;)
Another mid slot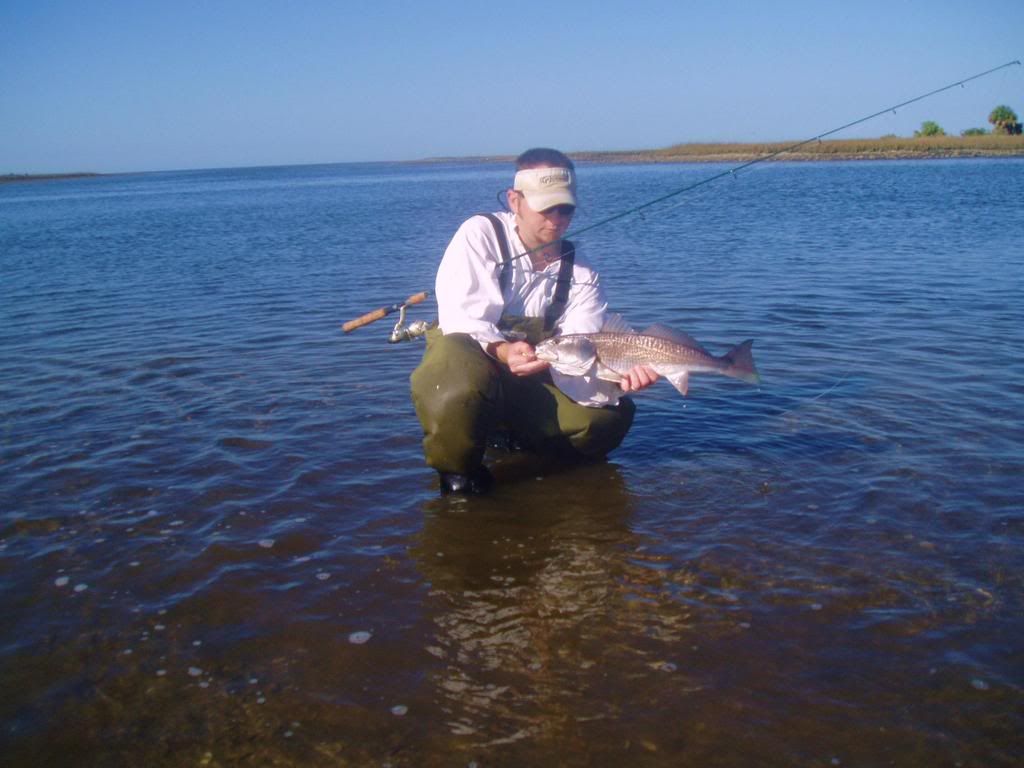 Gotta love the flat skinny water for sight fishing. SWFL is blessed with miles and miles of the best fishing for those who really want to 'get in it.'

Great job!
How is the bottom where U are fishing, hard or muddy? Over here must creeks U would be up to your ass in black mud.
Nice fishies.
The bottom varies ALOT. CK area is usually mucky but you go 20 miles up the coast north and you have pristine grass with the occasional rock.