A very nice trout. He'll eat good: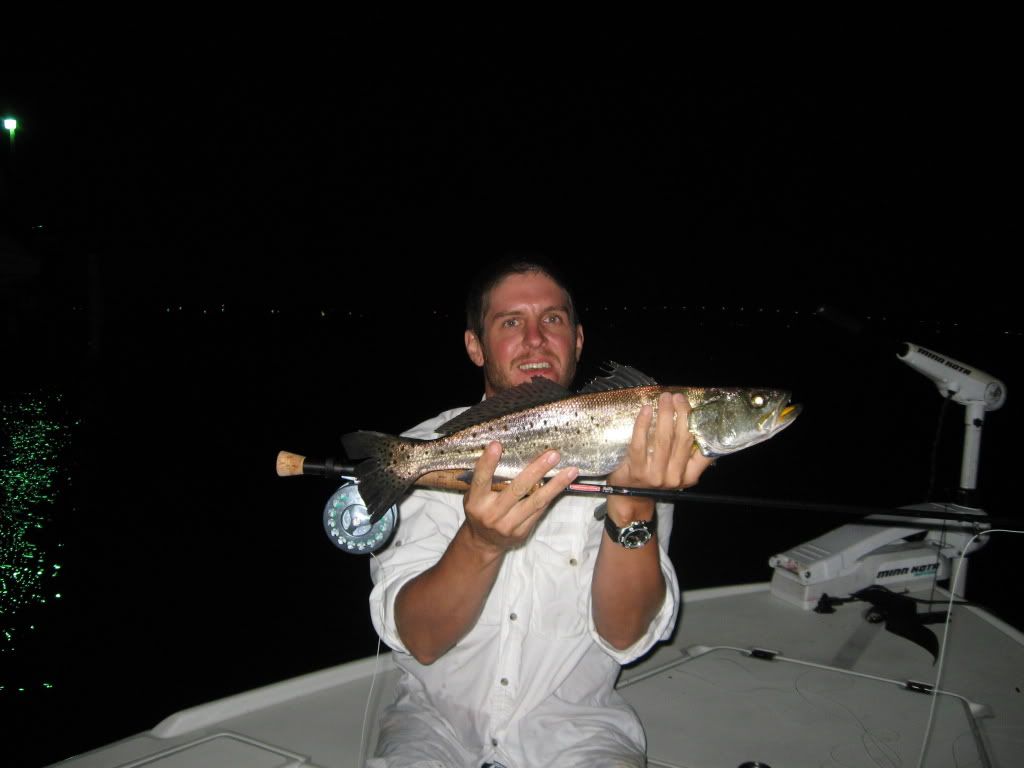 Yet another very nice snook, about 24"
Between my buddy and I we caught about a dozen snook, but no keepers.
All caught on six weight gear, and a little baitfish pattern I tie. Summer's coming. Soon it'll be time to up the tackle to 8-9 weight gear.
Titusville?
I don't trust myself with a Flyrod at night.