Today was a different day; I was leaving my little Sage rods and my Orvis 5wt at home to try a new type of fishing.
My day started off when the alarm woke me 0330; I got up and got dressed and got ready. I already packed my car the night before so I was on my way by 0400. About an hour later I arrived at the spot where I was meeting Dave at. I grabbed my crap out of my car; put it on his truck and we were on our way.
A few hours later we arrived at our destination. The morning was cold; however it was not that bad at all. It was nice being up in the higher elevation as I was a bit sick of fishing the usual spots. We got geared up and made our way to the water.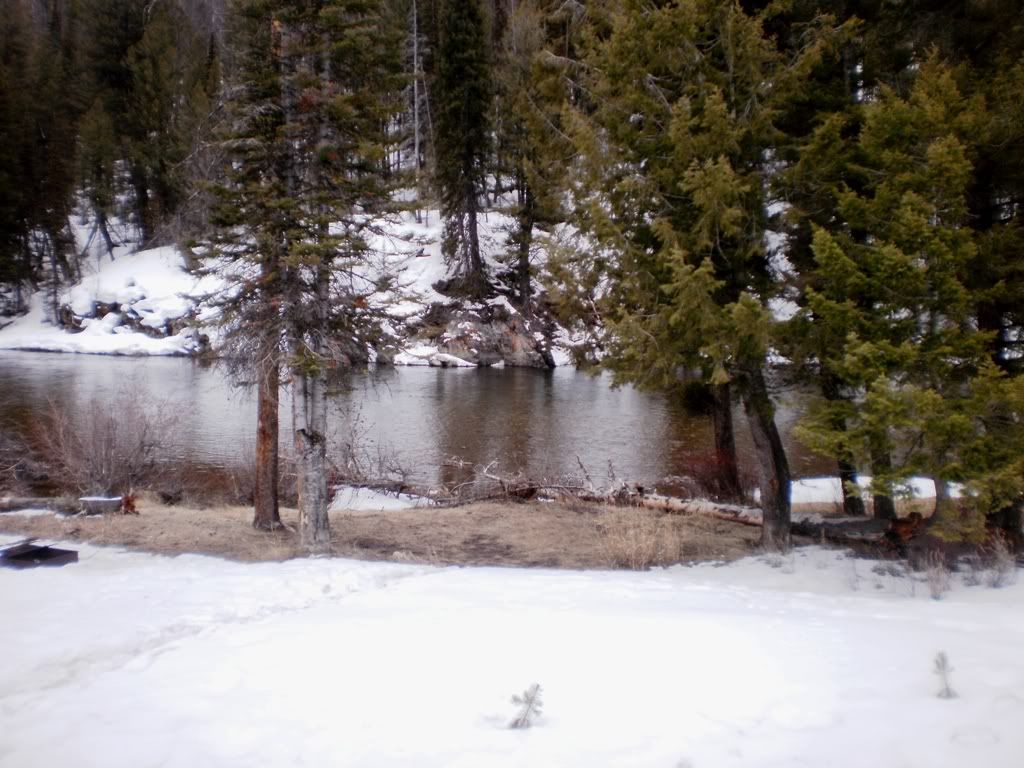 I waded out into the water and made my first cast. Shortly after I made a big upstream mend, I saw my indicator go under. I set the hook and it was fish on. This fish was quite a bit different than what I am used to catching. It was pretty powerful and made some good runs. For my efforts I was rewarded with this little guy.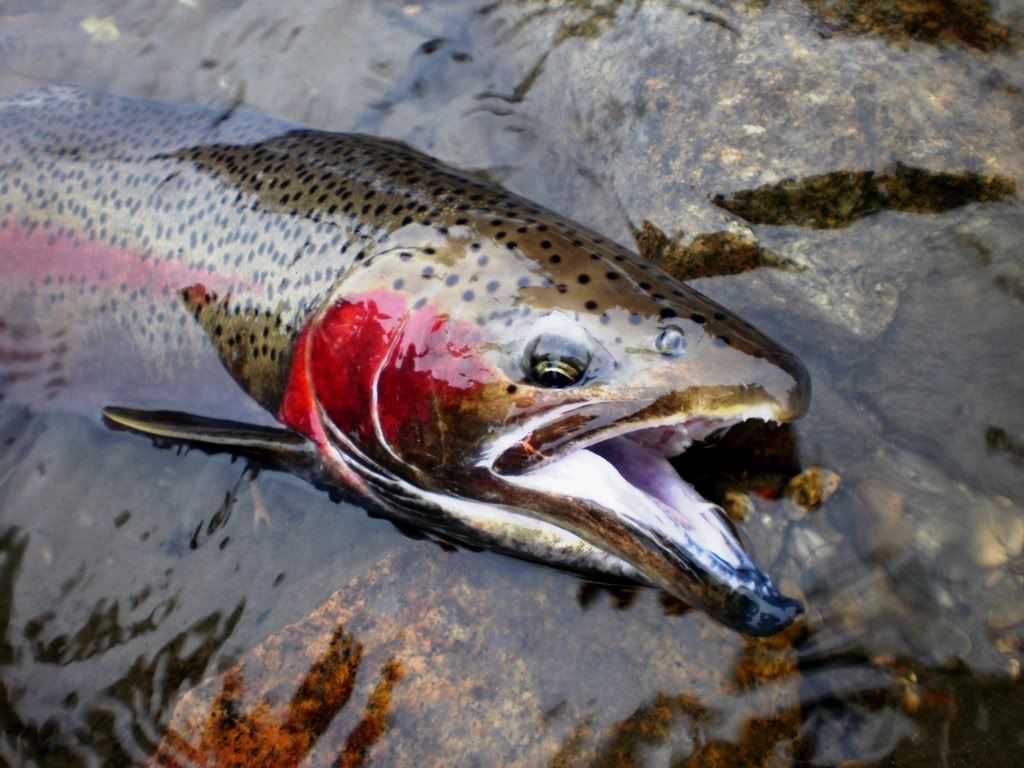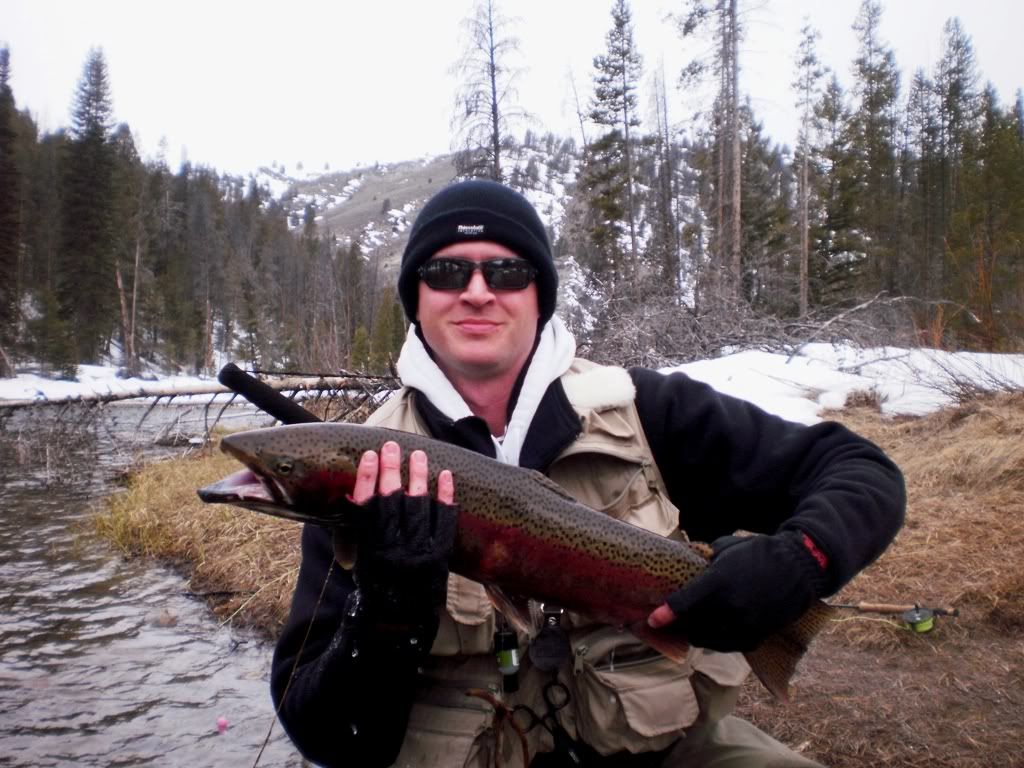 I continued to fish this run for a while. Not too long after I landed the first fish, I saw my indicator go under again. I set the hook and the rod came to life. This fish was more powerful than the first. After a nice fight I landed this guy.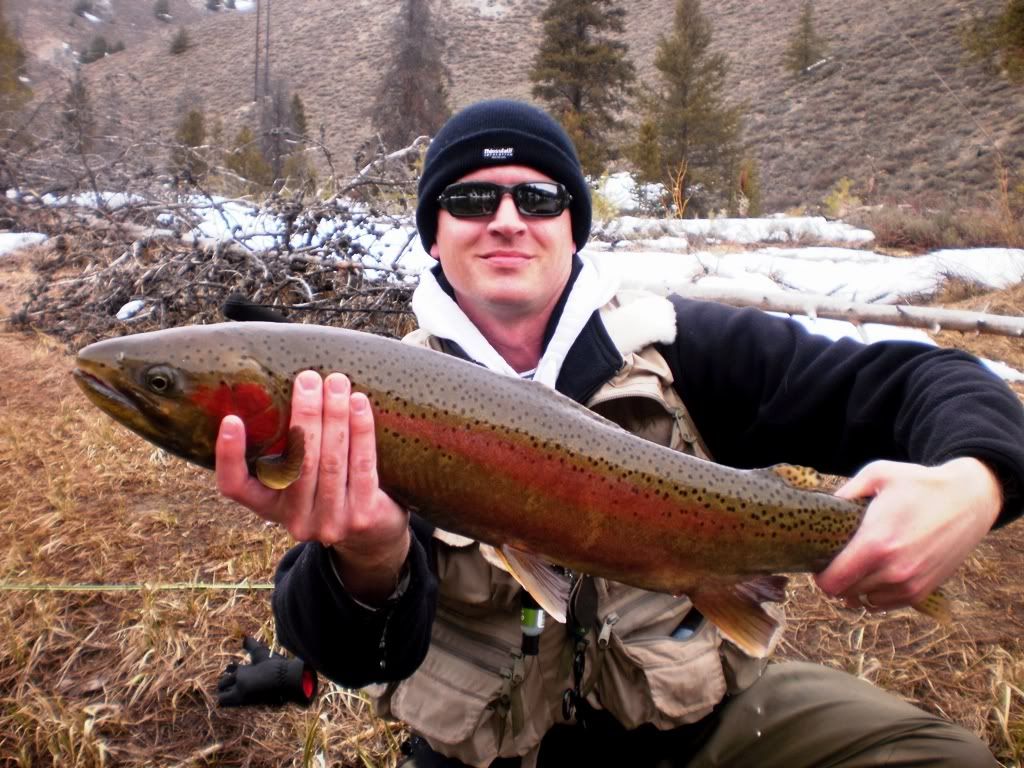 At this point we decided to check out some other spots. We drove along the river stopping to look for fish holding in the deep slots. A short time later we found some. We got out of the truck and went down to the river. I ended up LDRing the first fish I hook in this spot.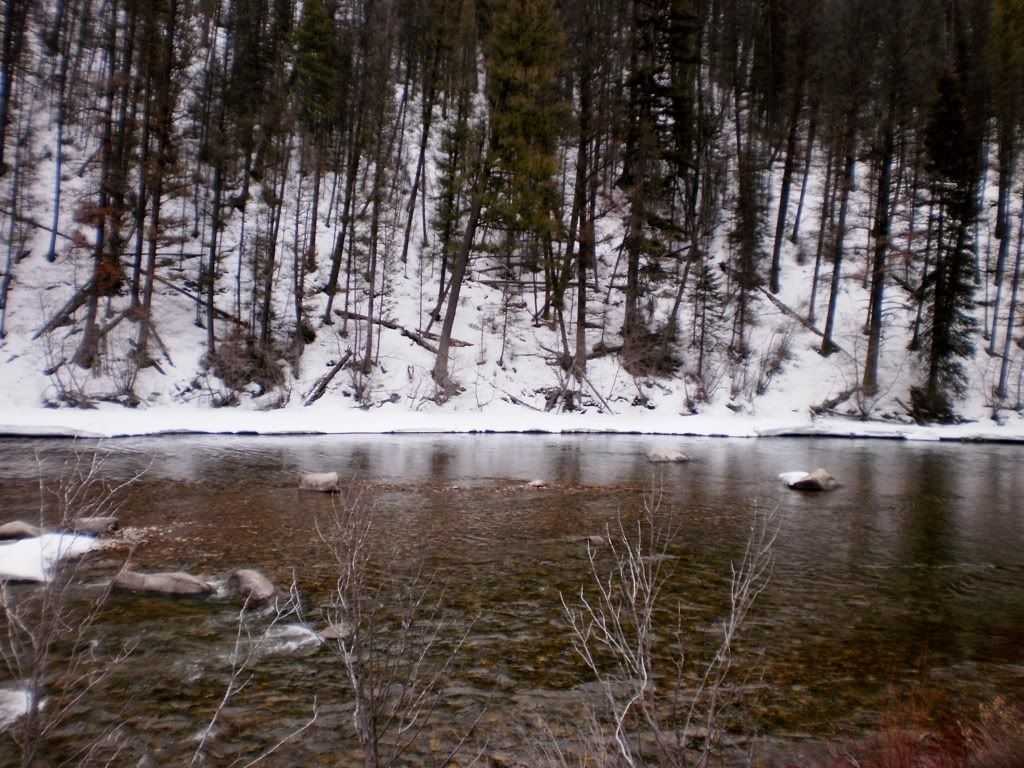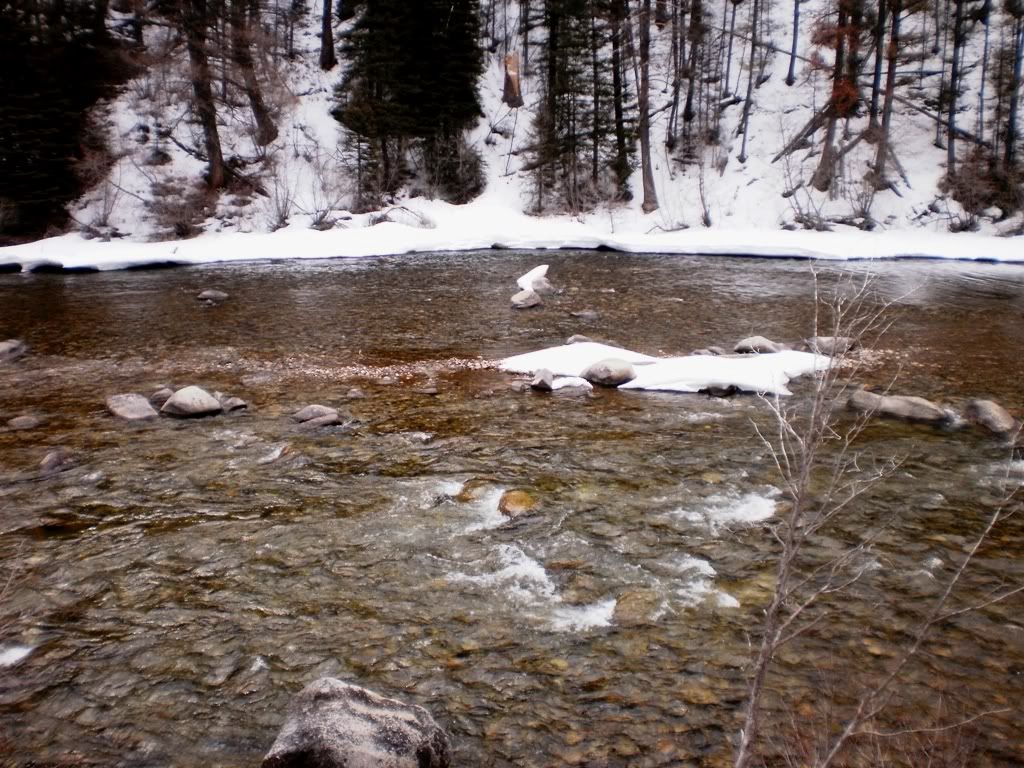 I resumed fishing and a short time later landed this wonderful little fish.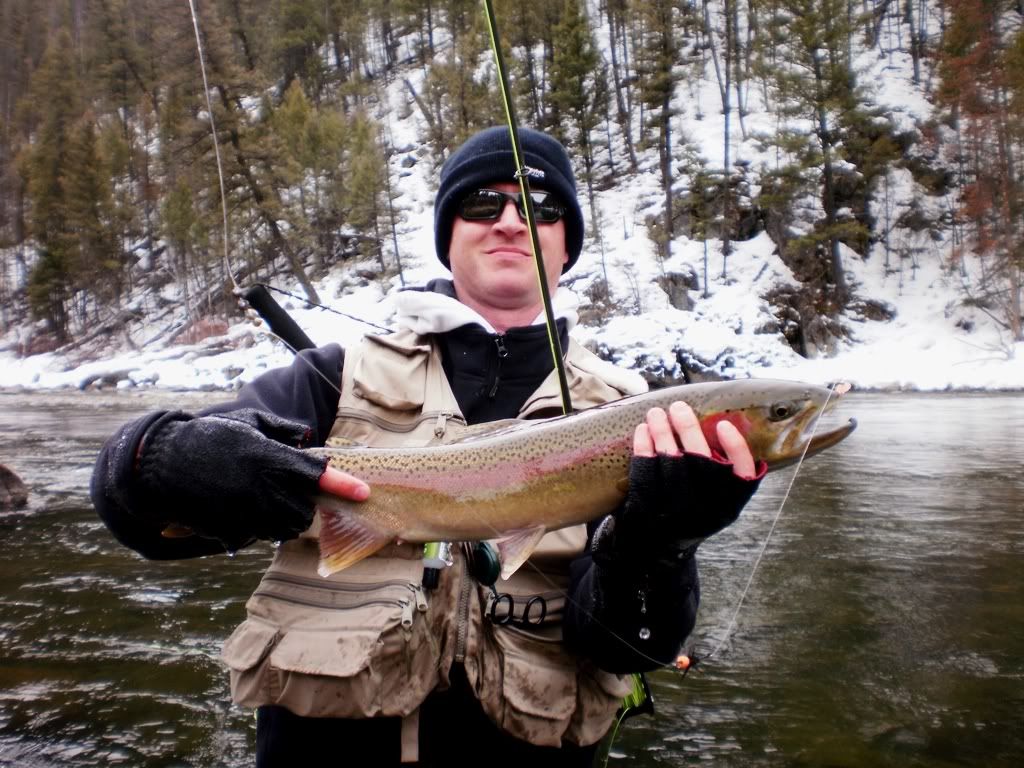 I fished this spot for a while longer; I had quite a few LDRs, one break off and one straighten the hook on me. I did however also manage to land some more fish as well.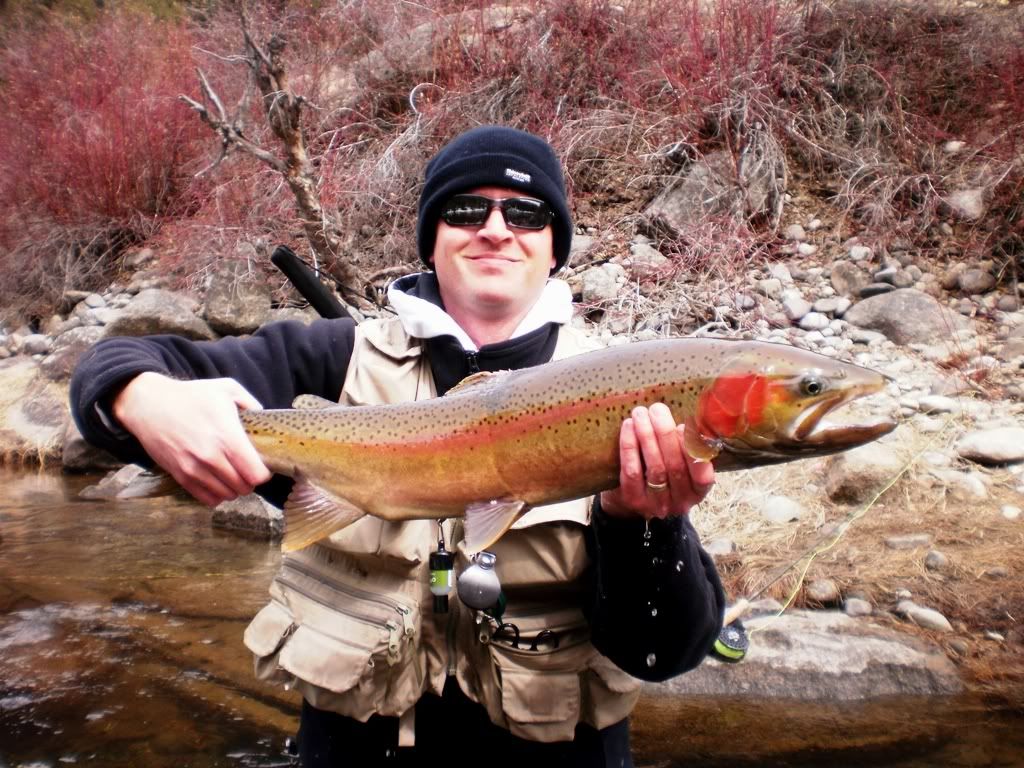 After this run we decided to eat really quickly. After lunch it was right back to fishing. We stopped off at a few different spots. I must have been having issues or something because I kept LDRing fish left and right in the different spots.
A while later I ended up in the last spot I fished before I ate lunch. There were quite a few fish holding in two different spots. I managed to hook one and you guessed it he got off. The 3 other in that spot spooked so I moved up to the next area where there were fish. I managed to hook another, however this time I landed it.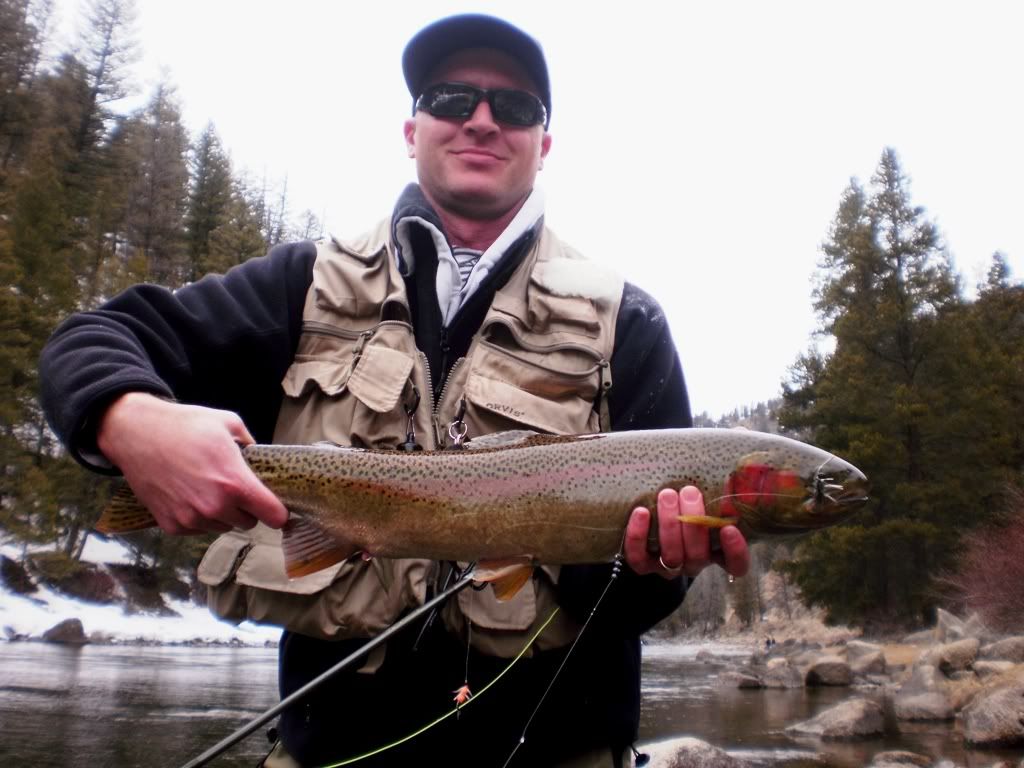 After a few, we decided to move again. I ended up on the same run that I started the day on. I had been fishing the run for a bit when my indicator submerged and I set the hook. This fish had a lot of fight in it. The fish took to the air once and made a lot of very strong runs.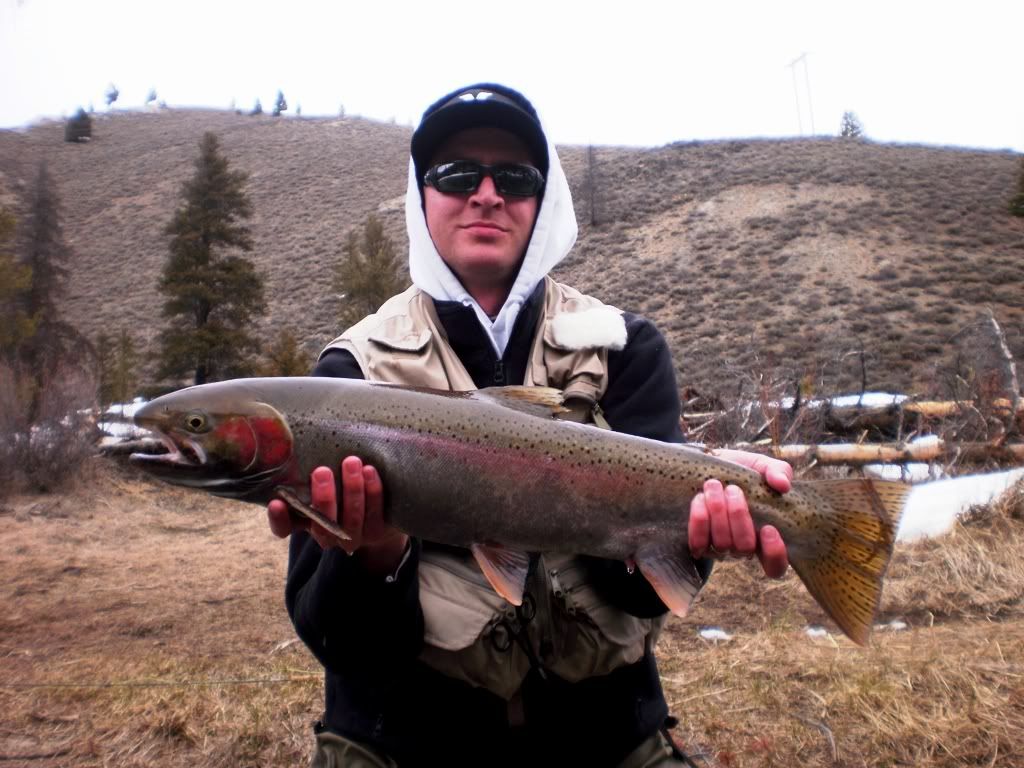 This day was very fun and exciting; I think I am screwed now though. You see while I love fishing my small stuff fishing for these guys is absolutely awesome. Personally I can't wait until fall to try it out then as well.
I hope you enjoyed my report.
Wow! those fish and pics are beautiful! May I ask what area in Idaho are you fishing?
Thanks guys! It was fun and all. However I got the bug now to try it during the fall/winter.