Sitting at home after work on Monday I decided I wanted to go fish Tuesday. Not really feeling like driving that far I chose to hit a tailwater that has been so so since last year's runoff. I texted my friend to see if he wanted to go and his reply was "hell yea". We agreed that 0700 would be a good time to head out.
The next morning he came over and we made a b-line for the river. The drive was nice and short and an hour and some change later we were at the river.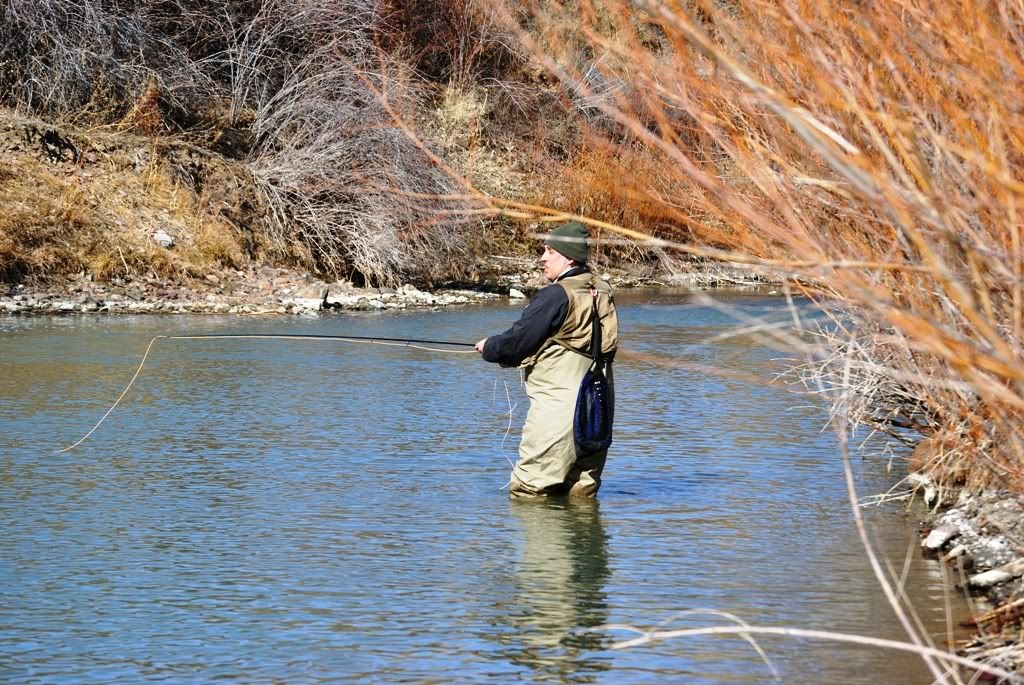 It was pretty chilly and windy when we first got there. I was thinking that if the wind didn't die. This day could really end up a sucking. After getting our stuff ready we headed down to the water. We fished the first run for a while with really nothing to speak of happening. Getting tired of casting practice we decided to check out bigger and better things.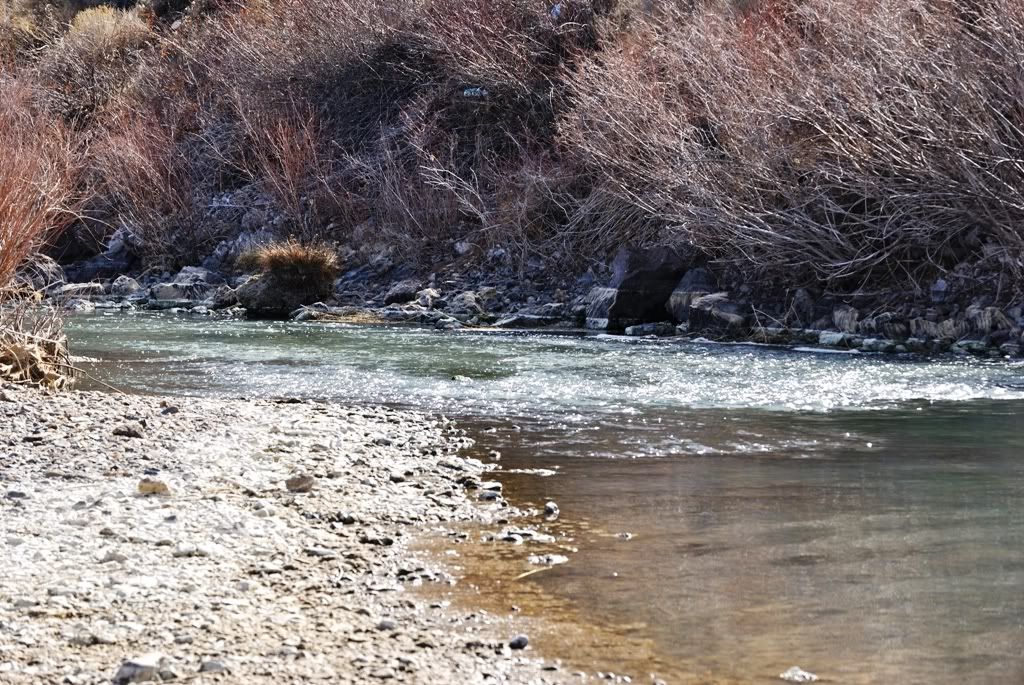 There was a little more action at this run. We each got some decent strikes but the fish seemed pretty small… at first… I made a cast and as it was drifting I thought I had a snag. Fortunately it turned out to not be a snag.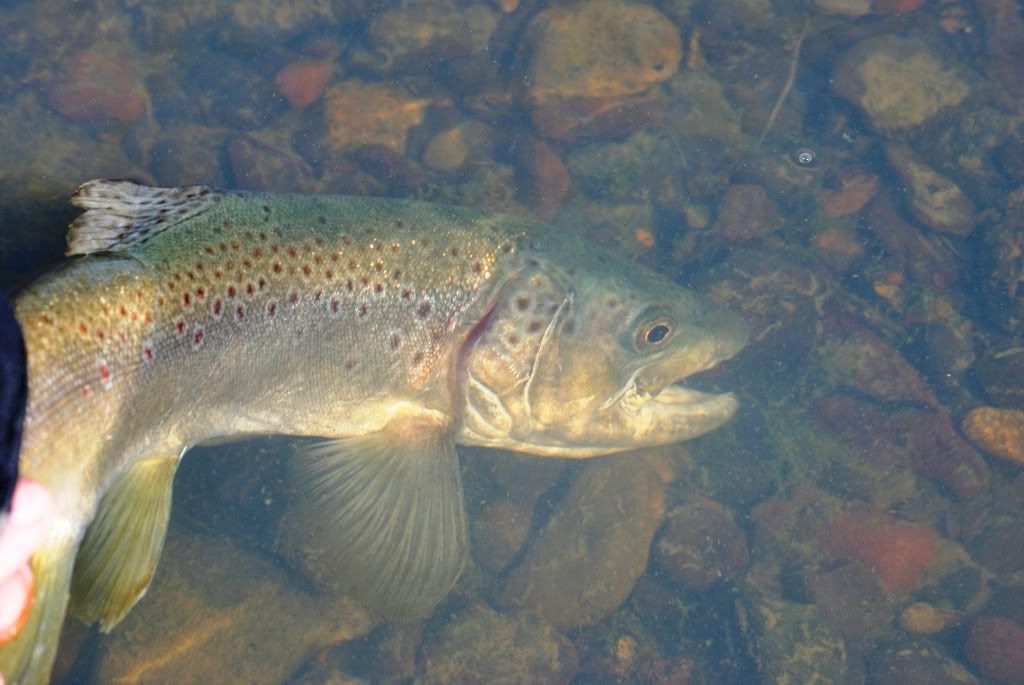 We stayed at that spot for a little while longer. Managing a few more fish as well as some LDRs'. Then it was time to move again. We wanted to check out some spots that we normally don't fish. Too bad with the low water most of them were not that fishable.
We moved on again to a spot that has done very well for me in the past. Spotting some risers seemed like icing on the cake, or so I thought. I had been fishing the run for quite some time when I got my first strike. This fish was not small at all and put up an awesome fight. Just when I thought I was making headway he would bolt, taking line as he ran. During the fight as I was getting him in close for the landing I felt my line go limp as he swam away. I had not broken him off or anything like that he just got off, after several curse words I resumed fishing.
With not much happening we decided to call it so we could get back by a decent time. My buddy was a little pissed about his skunking but was glad that he got out. I was pissed about losing that last fish but such is life sometimes.