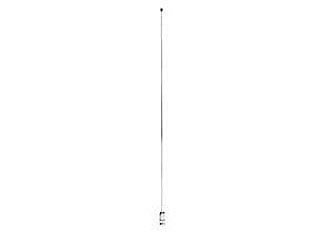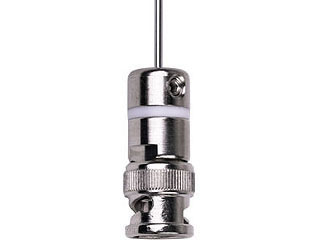 Larsen BNCQ
I've been looking for a 2m 1/4-wave antenna for my HT. Is there a better alternative? This one has to be trimmed to length for the 2m, 1.25m or 70cm amateur bands.
That is a very good unity HT antenna. I have two of them-along with Comet's version which is fairly similar but not as easy to trim since it isn't intended to come apart.
Prior to a few months ago I had never owned a Larsen HT antenna-most of mine are Comets, Diamonds, and Maldols. The component quality seems to be very good, and while it's not a roll up j-pole it will perform it's intended task very well.
Night and day difference over an OEM rubber ducky. The two I have are used on UHF land mobile portables, and I am very happy with them
Good to hear, CJan. I was about to homebrew something before I stumbled onto these.

What is the whip material like? Real stiff or fairly springy?
I'd take a guess that it's the same whip they use for the NMO models, stiff and likely meant for something other that everyday HT use (say a BNC mounted on top of a portable-style radio ala the like this). I thought of using one on an ammocan-with-a-HT-inside several years ago, never got around to it.
http://www.rigpix.com/yaesu/ft790rii.jpg