Well last night the Texas Rangers let me down, but my my Foxpro Firestorm didn't.
First Coyote of 2011-12 hunting season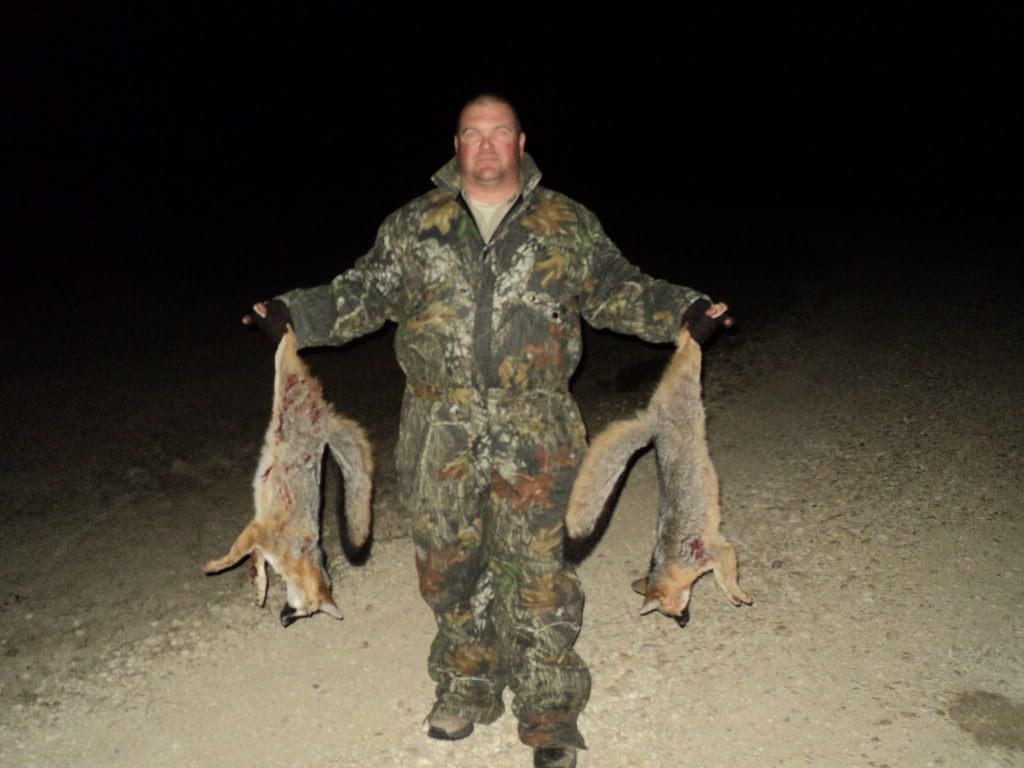 First Grey's this season
We made 5 stands and called in 2 coyotes and 5 greys. Pretty good night even if I did miss game 7
Originally Posted By SkyPup:
Way to get things going this year!!
Nice hunting for sure.
My Firestorm has paid big fun dividends.
What calls were you using?
I was using a mix of adult cottentail and cottentail duet when I called the 2 coyotes in. The foxes came in on a mix of grey fox distress, bay bee cottentail and screaming grey fox.