Got this picture in my e-mail and thought it was interesting.
I got the email also. It was supposed to have been SE of my AO...by Broadus. I haven't heard if it is factual.
Doesn't look shopped to me. Look at the blood on the ground.

I never realized how big wolves get until I saw a pic here with a guy holding up one he had shot. Looked like it was in the 180 lb range. Huge!

That one looks about the same.
I was out in Copper Basin, ID in Sept looking for wolves. I was very fortunate to have seen one (didn't get a shot) and my first thought was, "Holy shit those things are BIG!" and my second thought was "And they're fast too!"
Until you see one in person, you have no idea just how big they are. The one I saw was easily the size of male german shepard.
The coyote here was only 40 yards away. Coyote are EASY to hunt by comparison to wolves! I didn't shoot the coyote because I was there to hunt wolves and didn't want to bust my stand.
This is some BEAUTIFUL country!!!!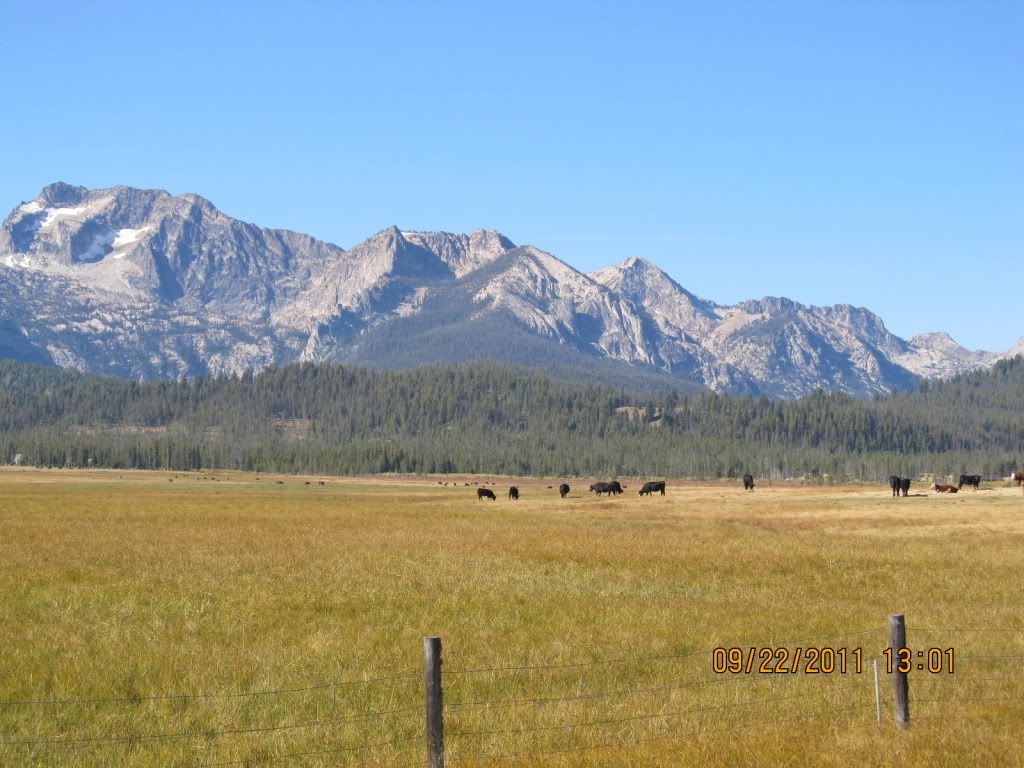 I've seen a lot of these comparison pics, but Photoshop is so prevalent these days for so many photos that I am always skeptical.
Here's a timber wolf and a coyote skull next to each other. I cleaned both of these so I know they are real.