New lower build - trigger pin seems to walk back and forth
The trigger pin on my lower receiver seems to move back and forth a bit. Is it in backwards? Can it be in backwards? What should I do to 'snug it up'?
Are the legs of the hammer spring riding on top of the trigger pin or under it? They should be on top in the groves of the pin.
Your hammer spring could be backwards. It could also be under the trigger pin like stated above.
They're both on top.
Yep, done it meself. On my .22lr lower I had my head up my ass when I put it together. Pin walked out cause the hammer spring was in wrong. The legs were sitting on the pin's groove but they were angled from the top not the bottom.
One more for hammer spring installed incorrectly.

Have done it myself. Fixed the "problem" with anti-walk pins.

Money better spent on ammo.
Okay, just double checking but does this look correct?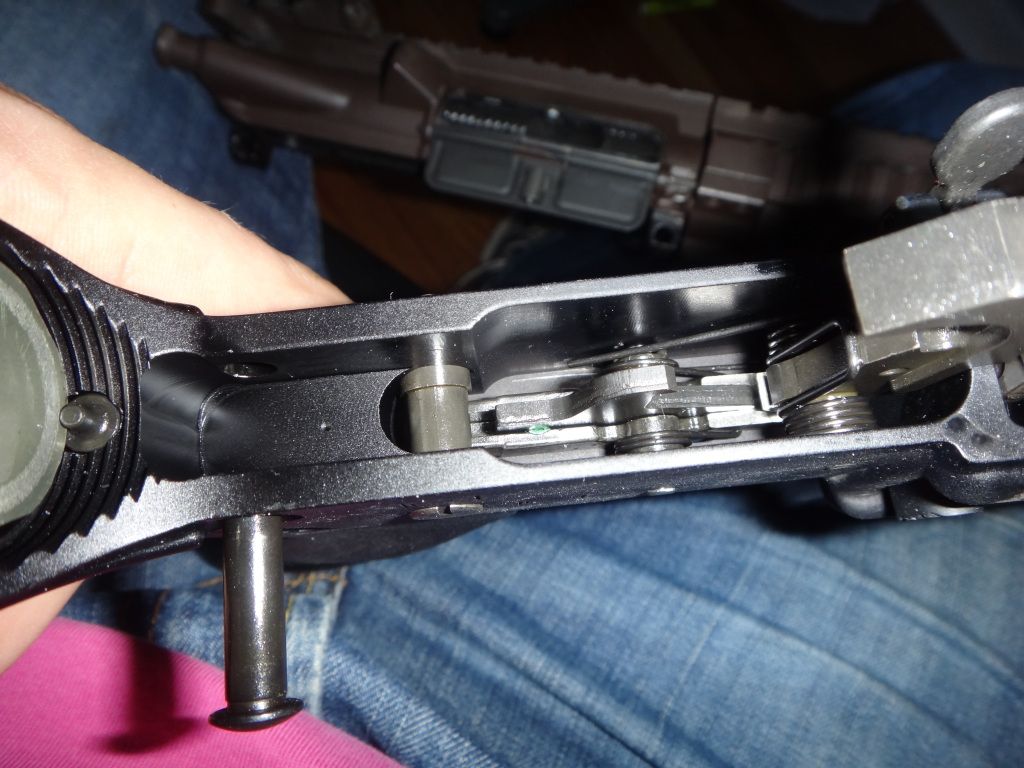 Look at dcs12345's pic. See how the legs stick out from the bottom of the coils on both sides and yours stick out from the top?

You're gonna have to disassemble and flip that spring over.
Look at first response post. Your spring is flipped. You'll have to pull your hammer. Think of it as when you pull the hammer back, it should be coiling the spring tighter, not trying to unwind the spring. The good news is its always easier the second time
Thanks guys - flipped the spring and I'm just dry firing it in the house without any issues so far.. I was able to push the pin back and forth before. Glad I noticed this tonight instead of tomorrow at the range! :D