I took my LR-308 out today and tried some new loads out today. I used IMR 8208 XBR with 42.8 gr and 168 SMK. Largest group was .64. Smallest was .49. Before I was using varget and reloaded 15. It was ok nothing over 1 inch. But the 8208 just out shot it. I bought that powder for my 6.8 SPC and it works well with that too.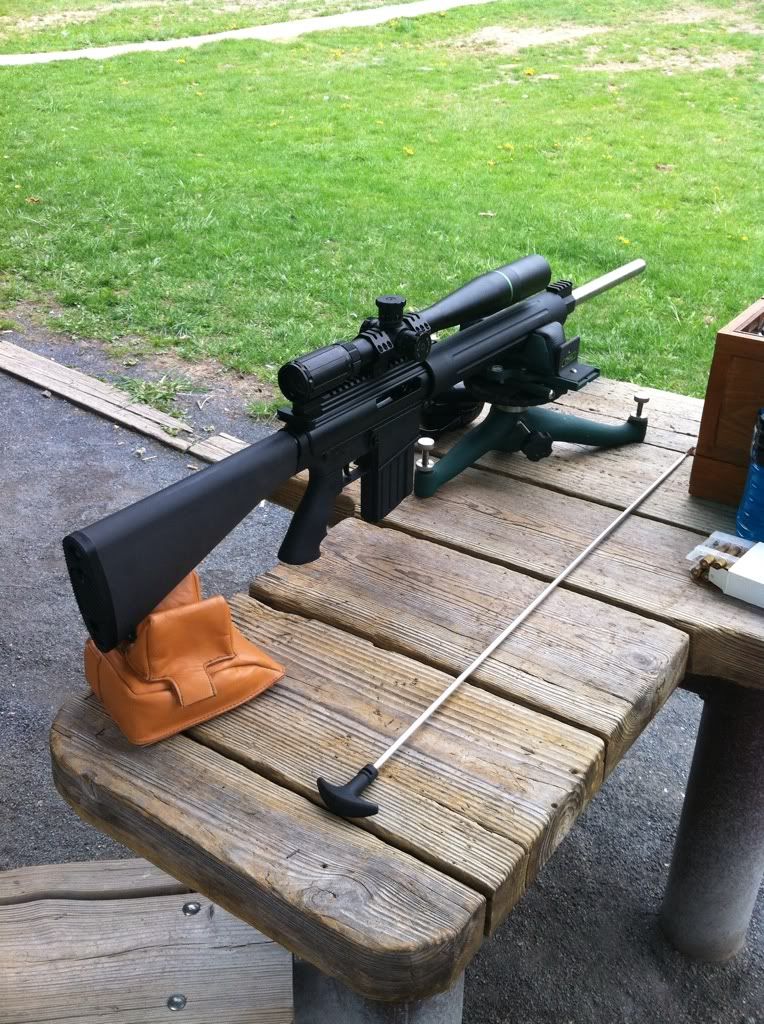 Sounds good. XBR 8208 gives me the best results with my Grendel out of everything I've tried so far.
It's a 24 inch barrel. I'm getting an average of 2620 fps from it. I'm using a 8-32x44 mueller scope.