LaRue Tactical RISR (Reciprocating Inline Stock Riser) LT748
LINK
Finally, a cheek riser that moves back with the charging handle when using collapsible stocks.
It's a fact that some AR's need a cheek riser to get proper cheekweld for raised scopes or rifles with raised rails. It's another fact that standard AR charging handles require a lot of travel, making it impossible to charge a rifle without moving a collapsible stock all the way to the rear. The LaRue RISR solves these problems.
Introductory price of $49 (will change to $59 on 12/1/10)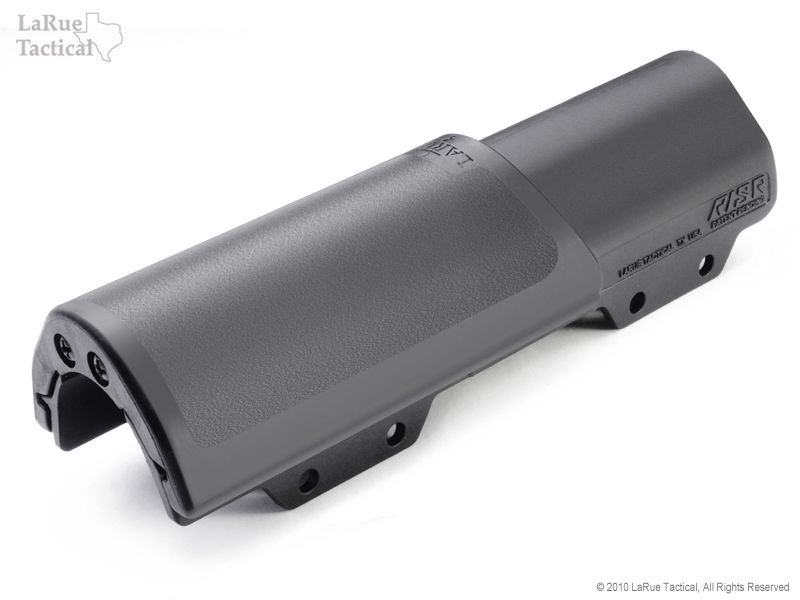 Made in Texas, USA, out of glass-reinforced polymer.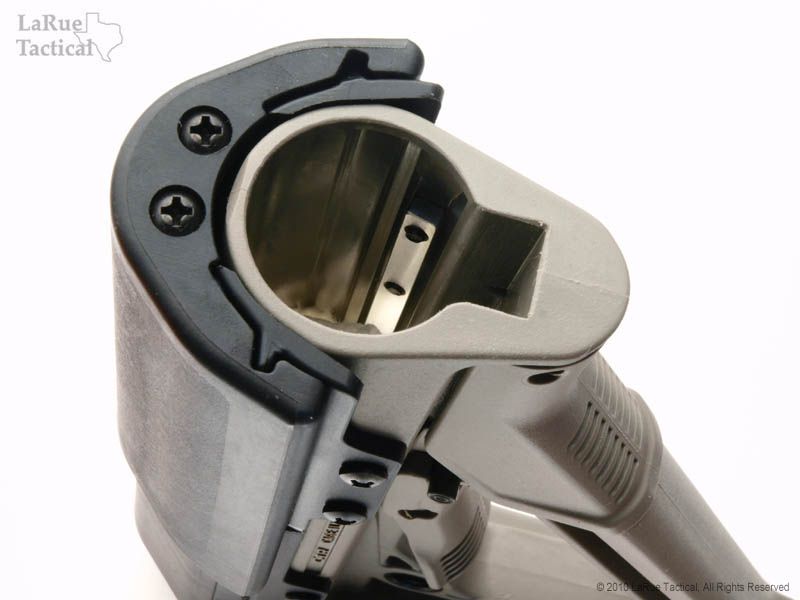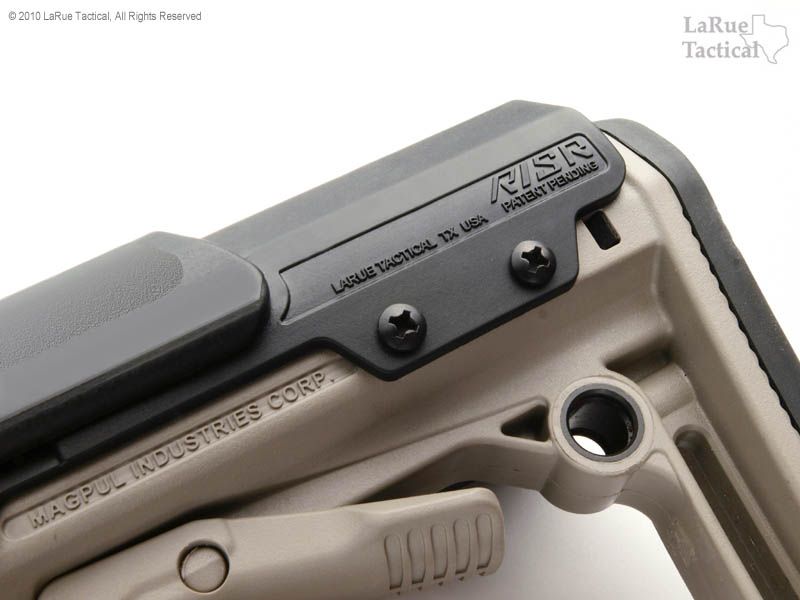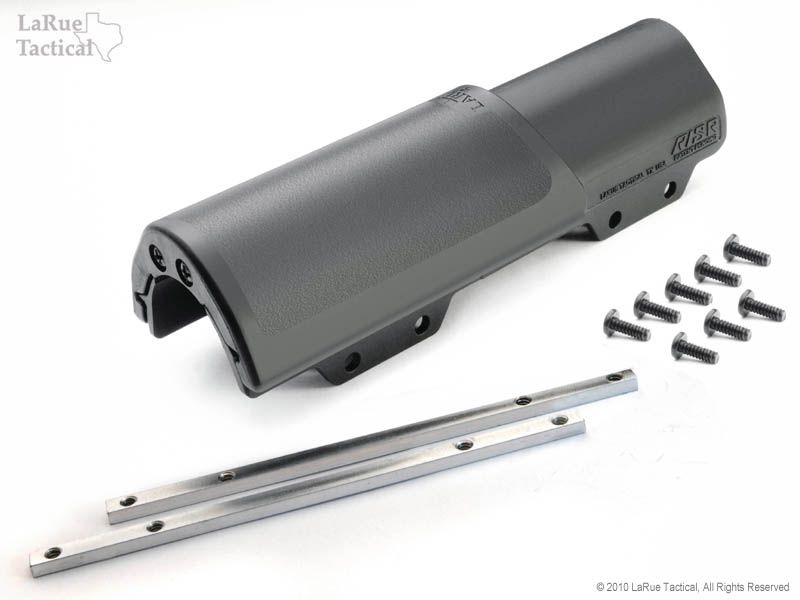 Designed to fit the excellent Magpul CTR butt stock without modification (also fit the Magpul MOE stock), the RISR only takes a few minutes to install with a phillips-head screwdriver.
Also available as a Combo Package with a Mil-Spec Magpul CTR
LINK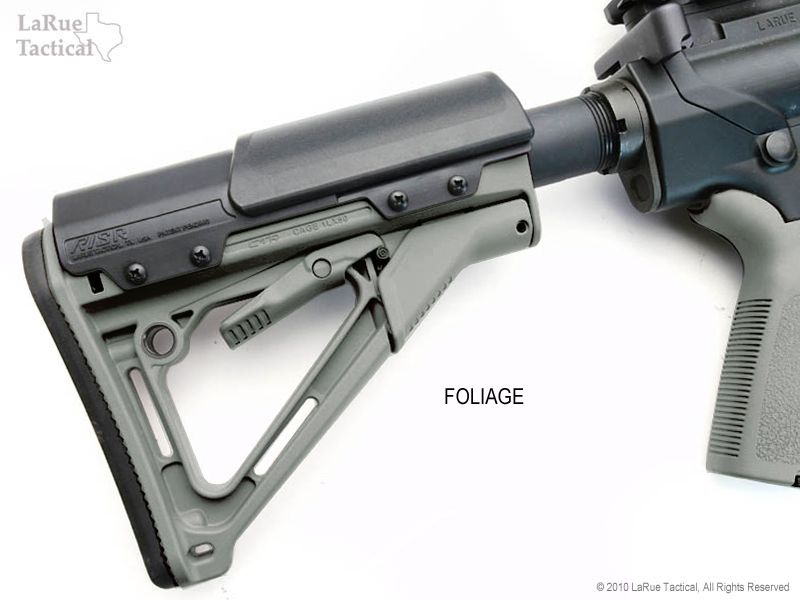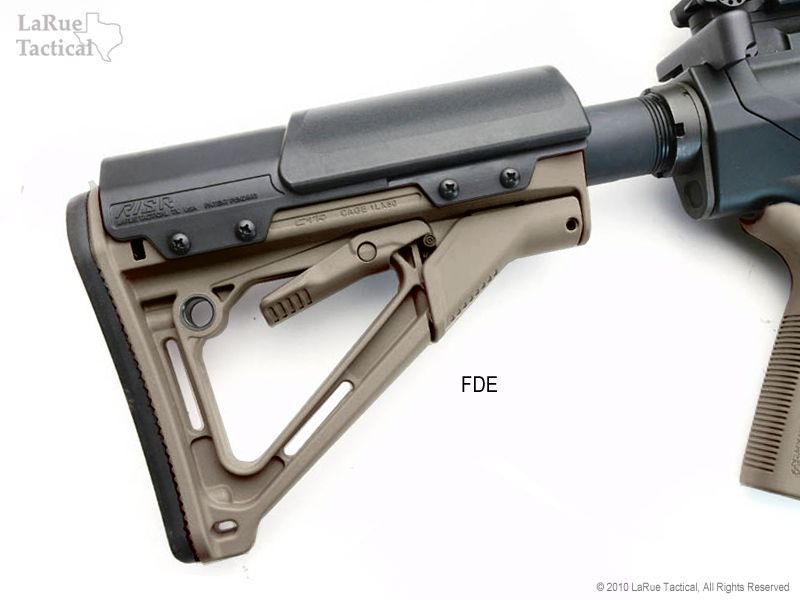 You guys keep coming up with some really good ideas.
LOL...
How far backward will this reciprocate? If you have the stock all the way forward will the RISR move far enough backwards to lock the bolt to the rear?
Great idea.
Originally Posted By mikebenedict:
For those interested the new Larue RISR just works great.
The cheek piece slides back and forth on rails. It could not work slicker
Also for those interested ... we are caught up on back-orders.
60 day limit reached.