Had it a few weeks now and have added a few things to make it scary to the hoplophobes that plague my city.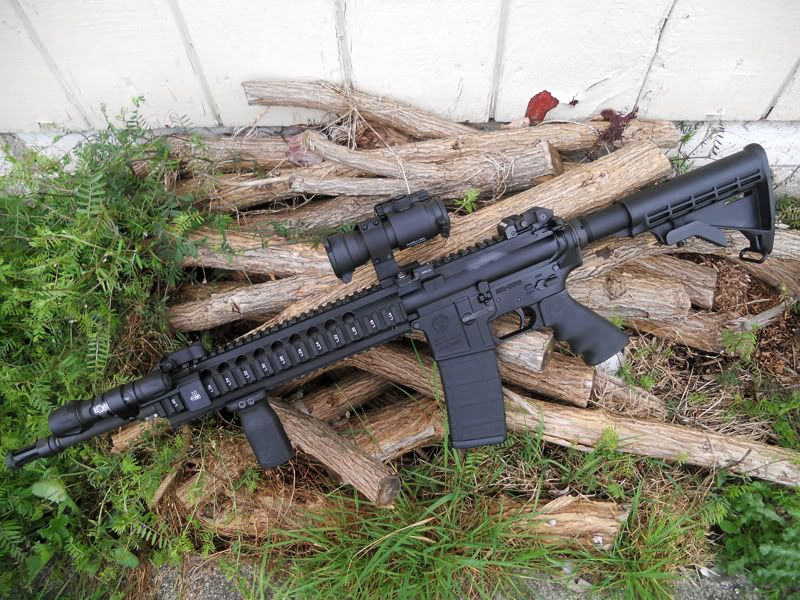 Got a couple more things coming to finish this off. I still need to order a new flash suppressor for this bad boy. I was thinking of a phantom. Any thoughts? Got any cool pictures of nasty looking flash suppressors?
My kid loves it.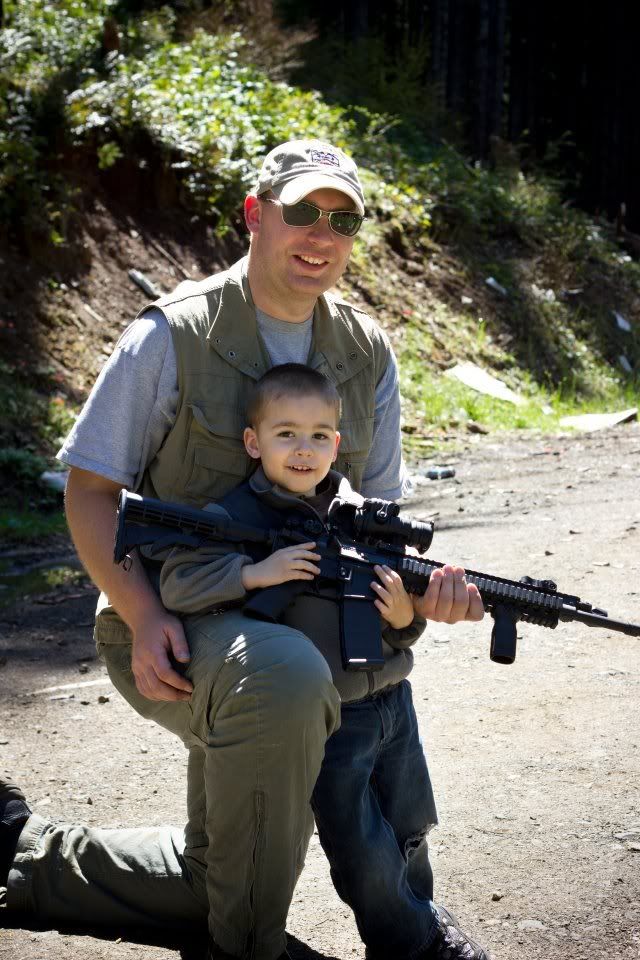 Out dumping brass on the ground and sending lead downrange.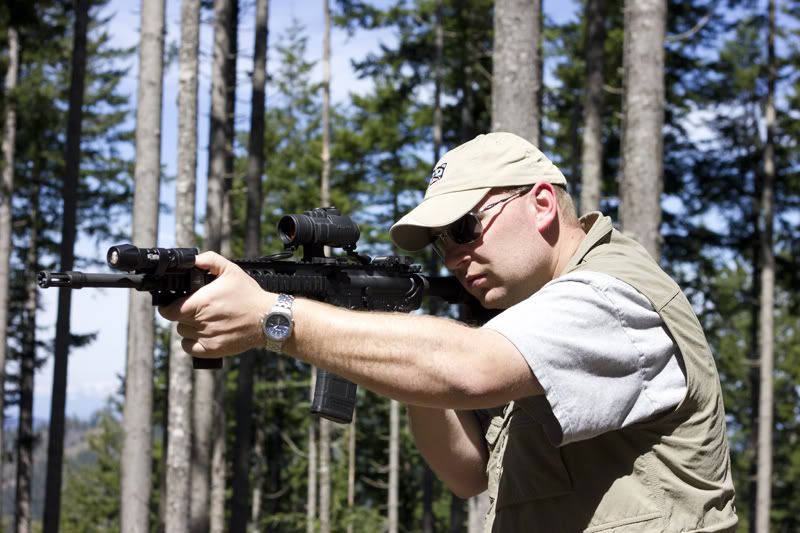 Add a bayonet and really freak them out.
I been wanting to put a Troy Claymore on mine.

How's that light, i been considering one? Elzetta Mount also?
The light is cool. It's offensively bright. Damn near a weapon unto itself. Mine's super simple. Just a momentary on tail cap with a rotary on/off switch. Didn't want any hi/lo or strobes on this. KISS methodology. The mount is a HSP Thorntail and from what I've experienced so far, it's great. Gets the light up close in line with the barrel and pushes it out far enough that any shadow is minimized. The picatinny rail mount is as low profile as you can get, and acts as a great spot for my thumb to sit if I'm not C-clamping the fore end.
Is that an Aimpoint PRO on yours?? I am looking to get an Aimpoint for my 556E and would appreciate some info if so. Here is my 556E with my LR .308
Uploaded with
ImageShack.us
It's not a PRO. It's a Comp ML3 2MOA. Good sight.