I picked up my 5.5" DI 45ACP from Ron @ RMW Xtreme, and I am one HAPPY CAMPER
I tried it out on my SBR MGI lower with the Glock 21 magwell and it shot 100%.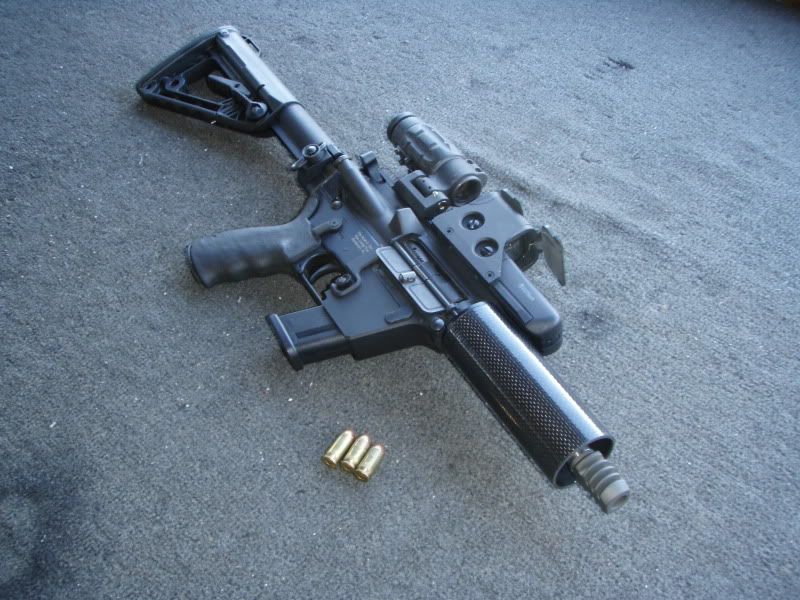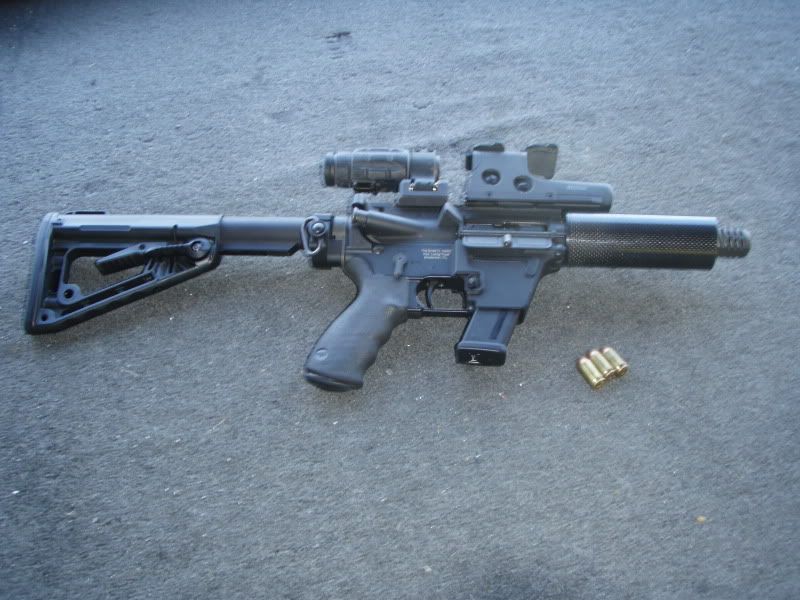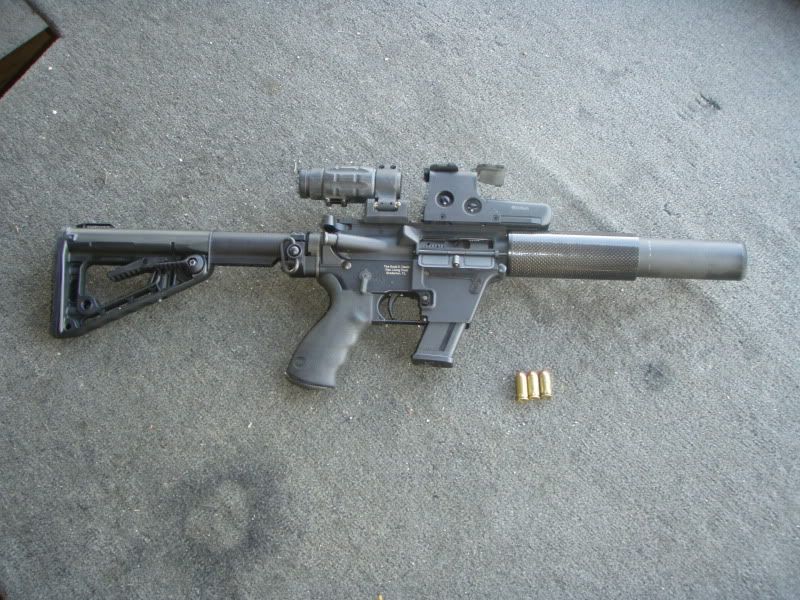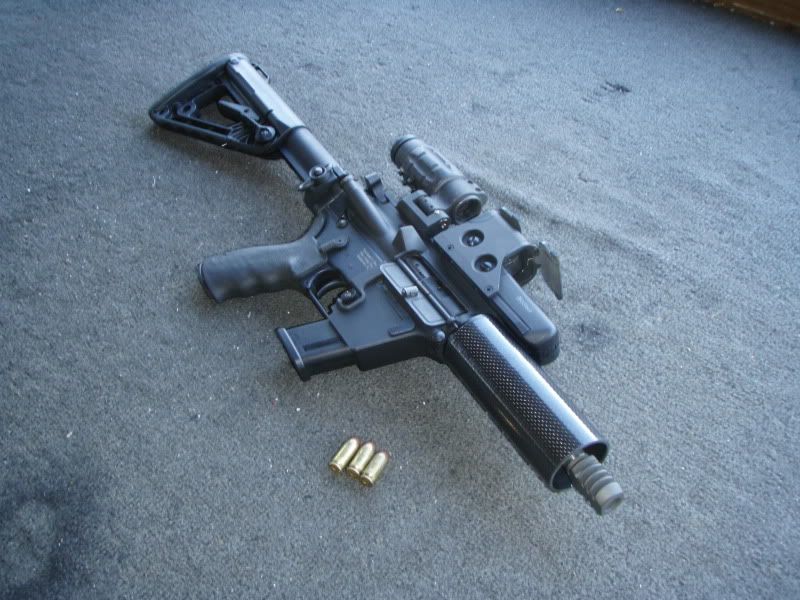 With the LWD comp on it, LOUD does not do it justice...... I did test it with my MIMS can and it was hearing safe. I will start to handload for it and get a load that it shoots well and I will post an update in a few weeks. Also accuracy for 230gr handloads I shot today was 3 rounds into .75" @ 25yds (the only reason I did not try more then 3 rounds is my EOTech ran out of juice and I did not have a spare set of batteries
)
Very Very Nice.. I've been running a 7.5 inch that Ron built for me. Love it. I've got a several
of the modified Grease Gun Mags that Ron does and they work great. I also have a couple
Glock 21 Mags with the Kriss Extension and was hoping to hear about a lower that'd be a
candidate for them. Great Report and Pictures, Thanx..

Dave S

Ron built my 7.5" for me. Runs great. I milled out a Armalite .30cal 2 port brake for it. So much fun shooting steel with a FA shorty. Thanks Ron!
Originally Posted By NerdHerder:
That is almost exactly what I want!
Does the MGI have a feed ramp for the 45 or does it just jump straight from the mag?
Any close up of the feeding area?
Thanks!
I will get some pics up this weekend.