Whats the best durable paint to use? Krylon? Some sort of hobby model paint like for lexan rc car bodies?
Duracoat would probably be the most durable. But it is a 2 part paint, and requires an airbrush.
Krylon will work well on P-mags. Its not extremely durable, but if you keep it away from solvents, it does pretty good.
And, it is easily changed or re-applied. Here is a P-mag, and a pistol, that I painted with Krylon.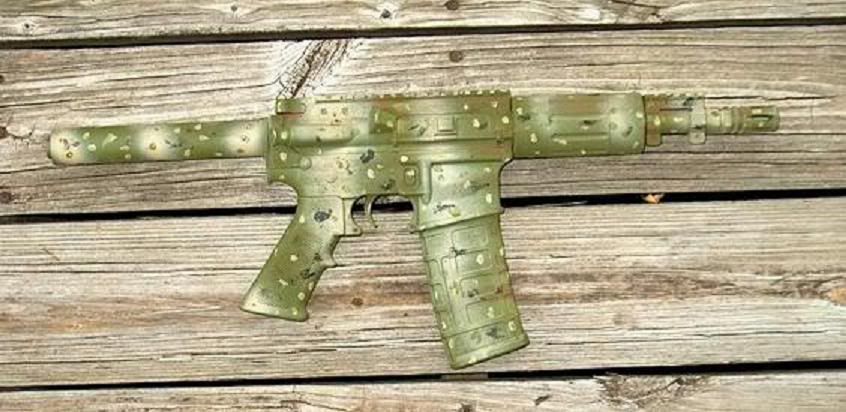 Underneath that paint job is one a bit more colorful. You can get some strange effects some times with a double layer of paint.
Man that red & white paint job had to set you back a few bucks.
But that krylon is good stuff. Also check out rite dye for plastics.
There is a product called "adhesion promotor" that helps the paint stick to the plastic. It comes in spray cans.