Tapco 7.62x39 Bakelite lookalike magazine
I think that they did a great job.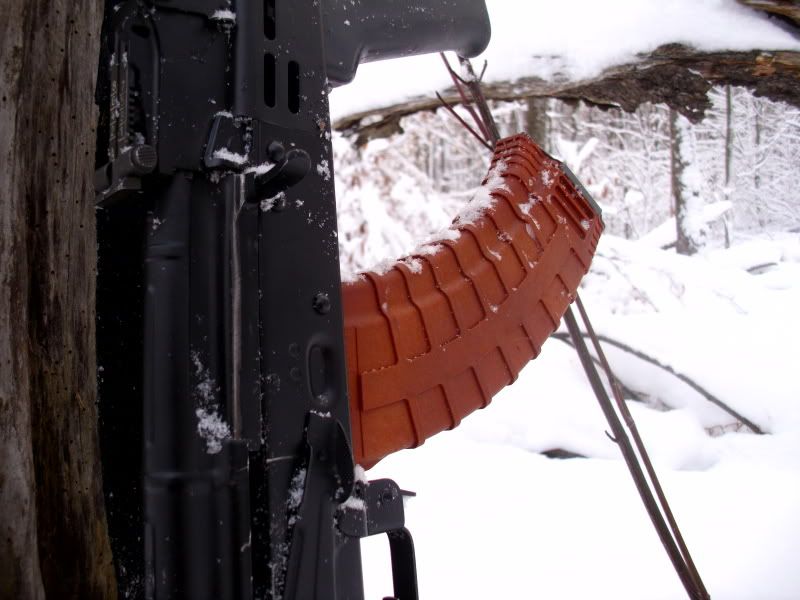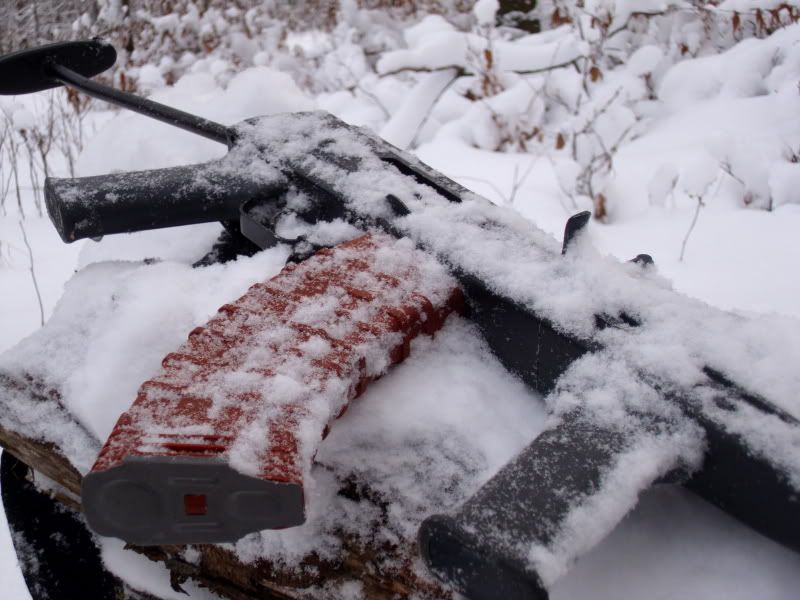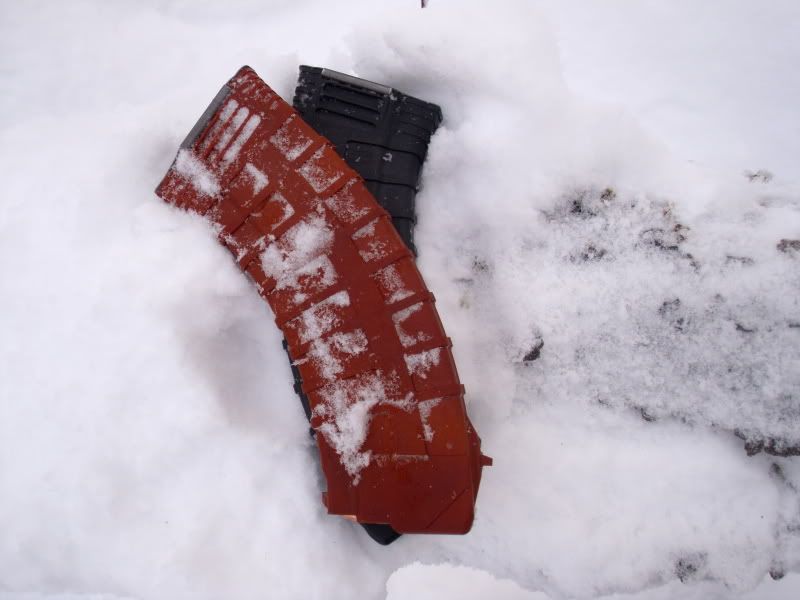 They are purdy!
I almost bought one when I was looking at them last week at my dealer knowing that I can get it way cheaper on the net. I do spend alot (too much) money there to start with.
Do they fit and function 100%?
Originally Posted By 762x39nut:
Do they fit and function 100%?
Fits 100%. Haven't had a chance to test it though
I have had 100% fit and function with Tapco 30 round AK mags. Plus they can be easily modified to act as BHO mags. Look for thread in this section or Youtube vid.
I have a 20 round Tapco AK mag that I use every time I go to the range.
Surprisingly it is 100% so far, probably have 200 rounds through it.
Looks cool
I have a FDE tapco mag I got about a year ago for test and eval
and have put at least 300rds through and its been 100% so far,Im not selling my mil surp mags but these arent what I expected,after a few more trips I will start to abuse it a little
That's cute.
I kind of like them, and I think that they'll look better the dirtier they get, like when you handle the mag while cleaning the gun and get solvents, oils and carbon on it. That might approximate the darker streaks in the real Bakelites and the oils would add some gloss. I probably will get a couple if I see them at a show, but my AK is an FEG with the blonde wood, blue/black glossy finish and olive drab Polish sling - I'm trying to visualize these colors combining/clashing and it's giving me a headache! I mean, I don't want my gun to look like a tuna fish sandwich!
People give tapco mags a bad name, but I have shot well over 1000 rounds through them and they perform just like the EG bakelights I have. If the back plastic tab breaks off, send it to Tapco for a replacement, you cant send the bakelights back to the Kremlin.
I like it! I agree on tapco mags. I initially bought 20's and 30's for an easy way to get 3 US parts in a mak-90 conversion and now I run them in my sgl 21 as well. at $10 a pop for a 30 they make a lot of sense.


Who has these orange 30's in stock? I can't seem to fund any.


Answered my own question. found them on Midway's web site.