Side folder candidate
A local pawn shop has a (I think) Romainian "G" AK with that funny looking lower forearm. Dated 1977 it has several numbers matching, they want $500.00 for it. I want to add a Beryl side folder to it, is this gun a good choice for this set up? The gun is used but the bore is great. Please let me hear your opinions. Thank you.
My G with a Beryl folder: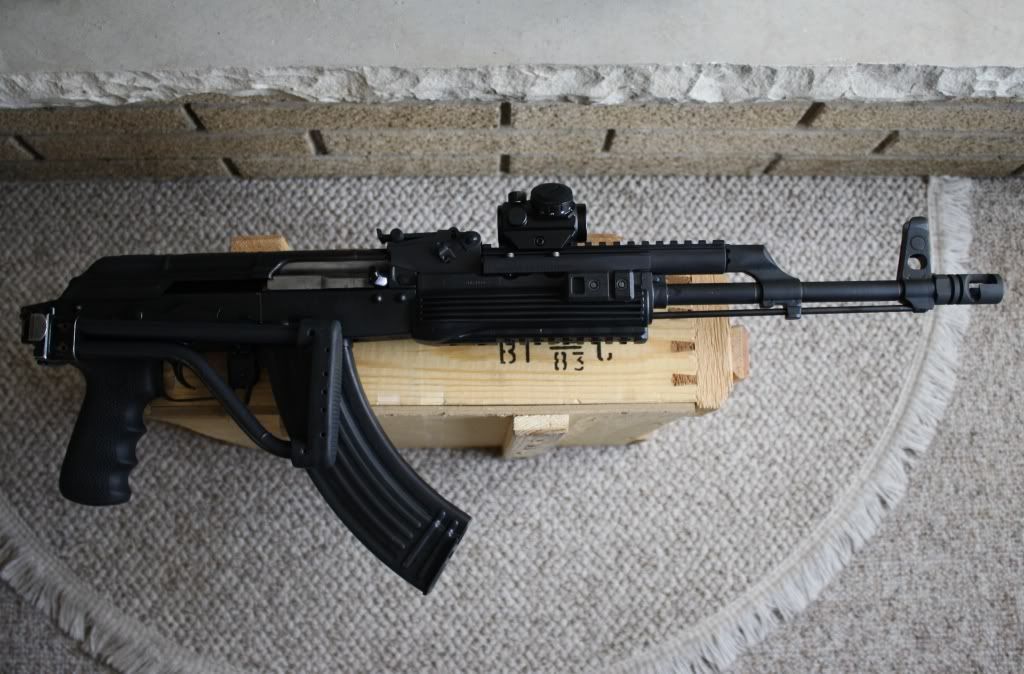 That is truly beautiful, a real work of AK art. I'm going a different route however. I'm a big Poly Tech fan, I like the pre-ban side folders so I'm going for that look. I'll get rid of that ugly "dong" and find nice matching wood and a good hogue grip of some kind. Add a Polish Beryl, then I'll have what I want at half the price of a chicom sidefolder. BTW, how is the "G" model different from a 10/63 or the others I've been seeing? Thank you.
G's are kit builds, they do not come over as completed rifles. Back in Romania when they were complete rifles they were issued to the Romanian Patriotic Guard (similar to our National Guard I'm told) as semi-auto rifles, they were not select-fire although they could be made to be with a simple disconnector swap. Their kits make excellent rifles when properly built. I have 2 Romy Gs myself.

The "G" you often see engraved in the RSB of these rifles stands for Garda (Guard in English).