I have a few Dracos and I'm about to mount slings to them, but my problem is I don't know if I'd rather go for a center rear mount, or mount it on the side..

What are the pro's and cons of running a single point sling and pro's and cons of running a dual point sling?

What option is better for long range shooting?

What option is better for quick shooting?

How is your Draco set-up and how do you like it, if you could change your current sling set-up what would you do and why?
I use a 360 degree swivel made by YHM threaded into the center of my rear trunions and a 2 point slings that are made for the VZ 58. Works great for me. Hangs great by my side and with proper adjustment can be brought straight up and held out with tension for accurate longer range shots.
I am using the StormWerkz plate.
I first used the side loop but am currently using the center-top point with Q/D swivel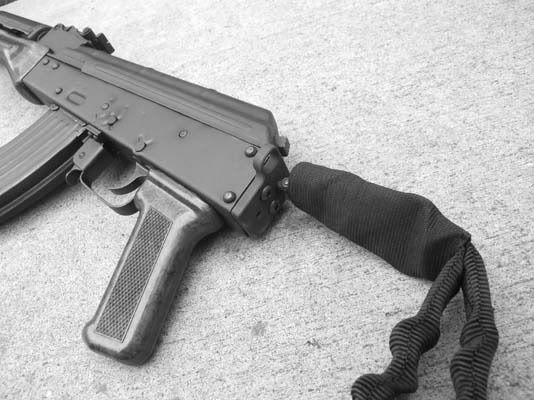 Im running one of these,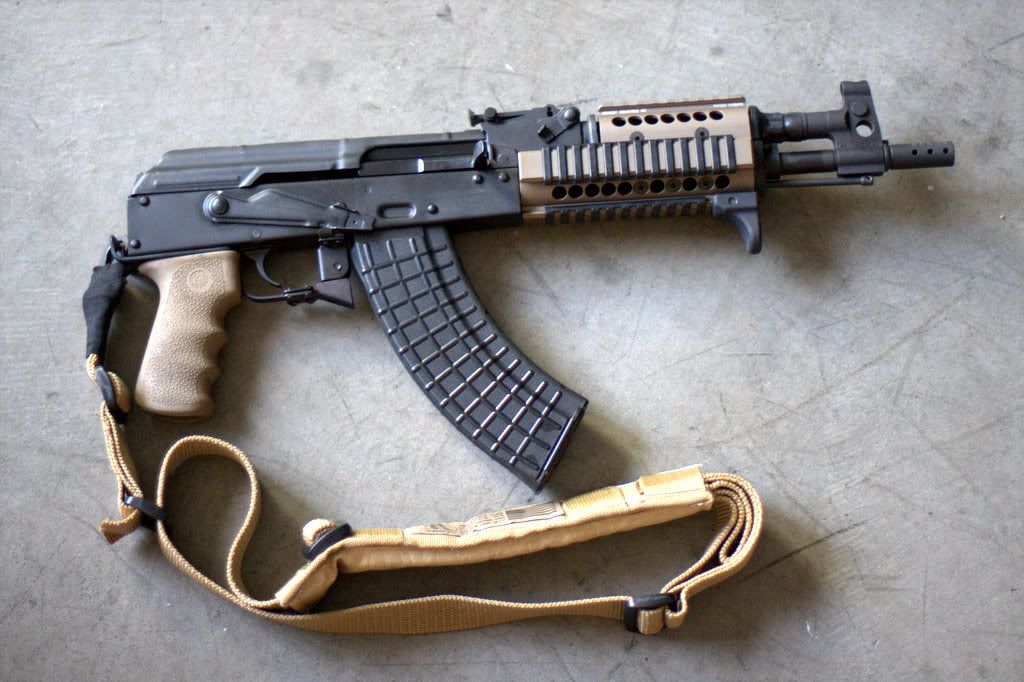 bought it on-line at Parallax tactical and I think he sells on ebay too.... under VM-1 sling plate. Buy direct I think its about $24 shipped.
I prefer the single point cause you can use it to provide opposing force to help control the recoil. Its also faster to get on target.