Here are a few pictures of a gun I put together a while ago. I changed the stock with the RevolutionĀ® Extreme from http://www.usariflestocks.com and I like how it handles. They were quick to ship and the stock went right on without any issues. I'll let the kids play with it when school is out (with supervision of course).
It's a Ruger 10/22 with AAC Element silencer. Night vision is the PVS-14 with the military 3X lens. The sight is the Eotech 552. In the daytime, I flip the takedown lever and install the Eotech 3X lens, shown in the bottom pic.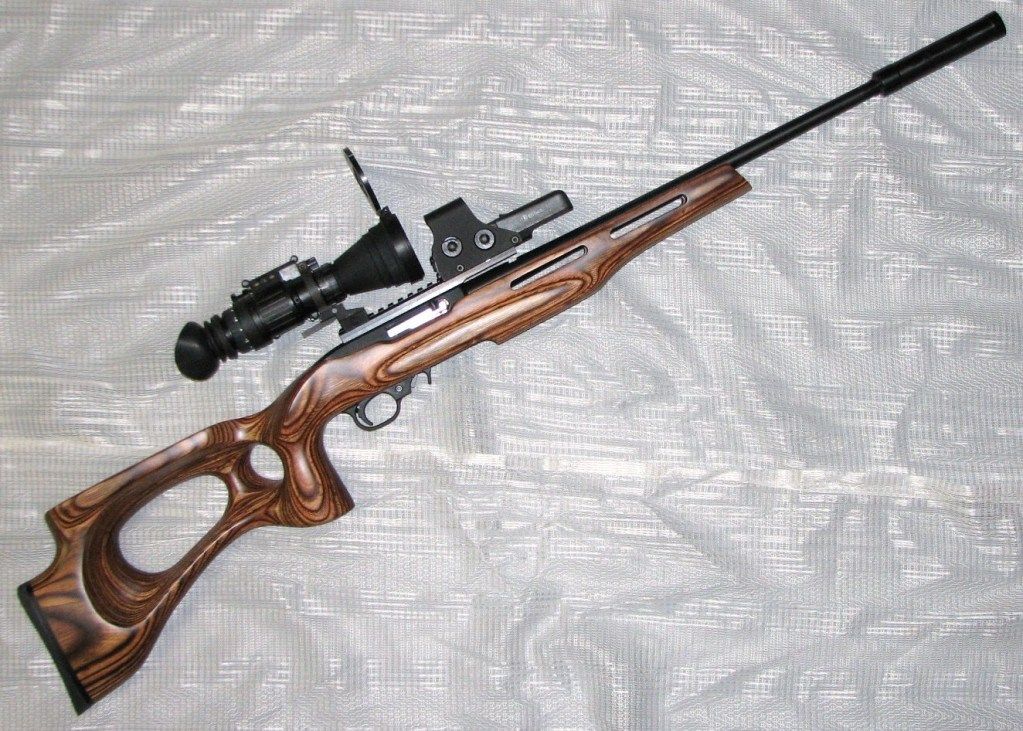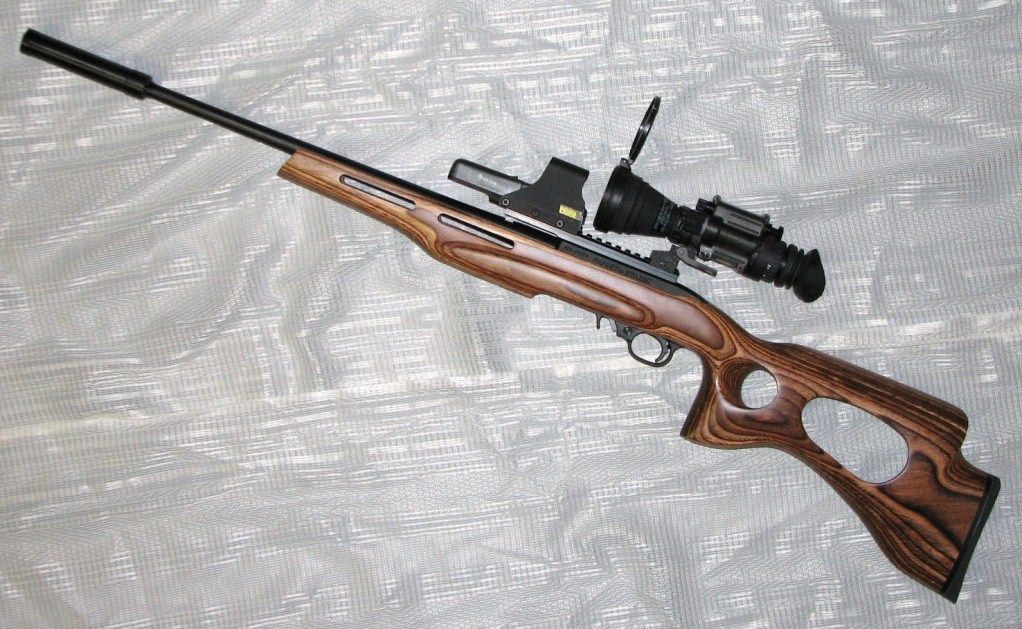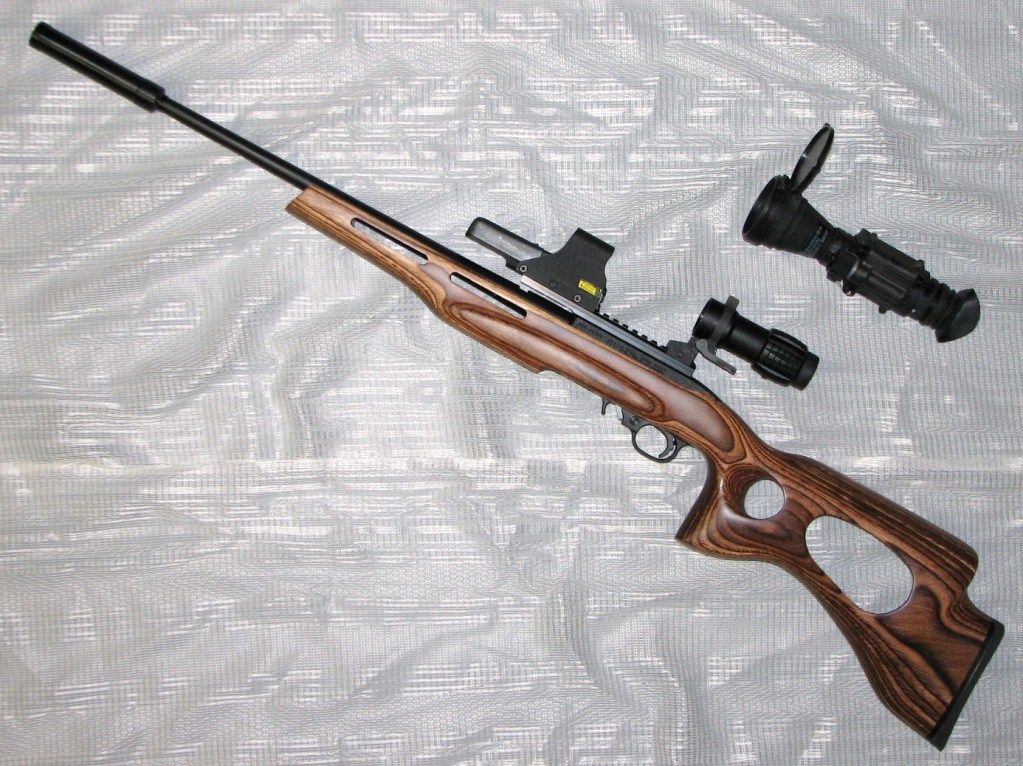 very nice. How does it shoot?
I sighted it for 50 yards and it's accurate and fun to shoot. It shoots to same POI with silencer on or off. Night time shooting is stupid fun, neighbors don't hear or see a thing.
The night vision is off my AR, as the unit is almost $4000 so it's something that can't be replaced easily. So the unit gets moved around.

My sister wants to get her kids into shooting. The girl is 14 and the boy is 11. The boy is already killing cans with his air soft gun. I figure the best way is to shoot a neat looking 22 that's quiet. No ear protection is needed so it will be the best to monitor and teach them safe gun methods. Dad has a place on his property so the kids won't be at a public range. Less distractions the better.

You detect a small flame with the night vision with the can installed. It's neat to shoot at night, the NV turns everything green, and the red targeting dot is also green is color.

I'll set up a few steel reactive targets. That will keep their attention and when they make a hit, it will give them immediate feedback.