I have a few SKS'. Would anyone know what the value is?
This is all I know about them. Looks like they are all have matching numbers.
Left: is a Albania SkS 1969
Middle: Yugoslav 59/66 SKS 1969 integrated grenade launcher w/ California welded ring.
Right: Romania SKS 1958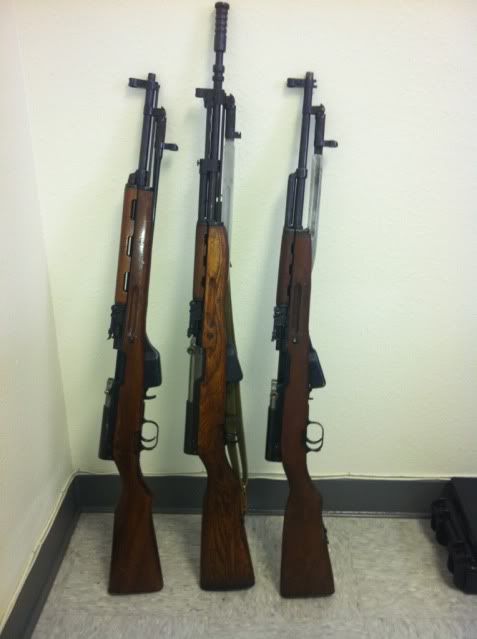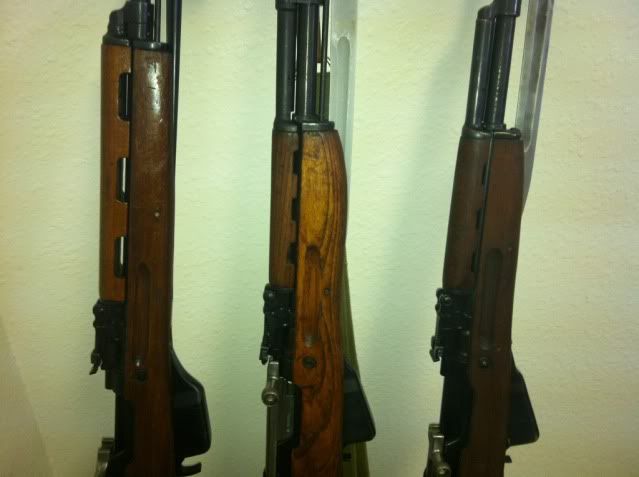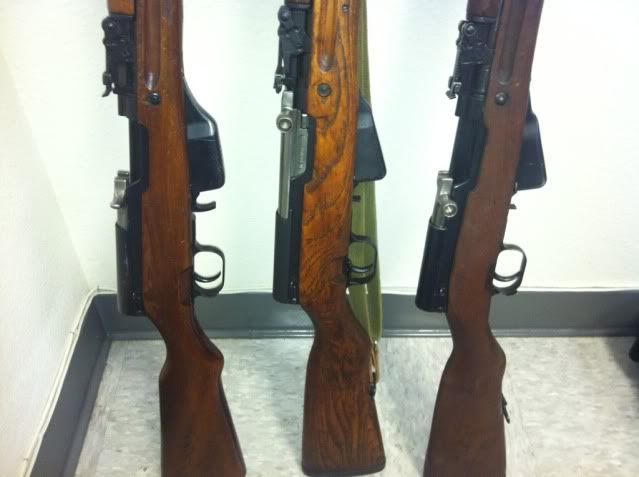 M59/66s go for $250-300 these days. AIM had Romanians not too long ago for $300. Albanians are usually around $400. There is an excellent condition Albanian on Gunbroker right now up to $650 with 11 bids.

The M59/66 is the most common SKS on the market now. The Romanian is somewhat uncommon and the Albanian even more so.

Depends on local market really.
Gunbroker prices...Alby $400-450, Kalifornia
Yugo $200-250, Romanian $300-400.
You should get the most for the Alby and Romanian as they are fairly uncommon and sought after SKS's