Found these on line today thought others may be interested. These are the Night Optics 730 and 750 models the 730 is a compact 3.7X scope around 20oz's the 750 is a update 740 with variable gain,better mount and so on. I kind of like the looks of the 730 being compact and lighter weight.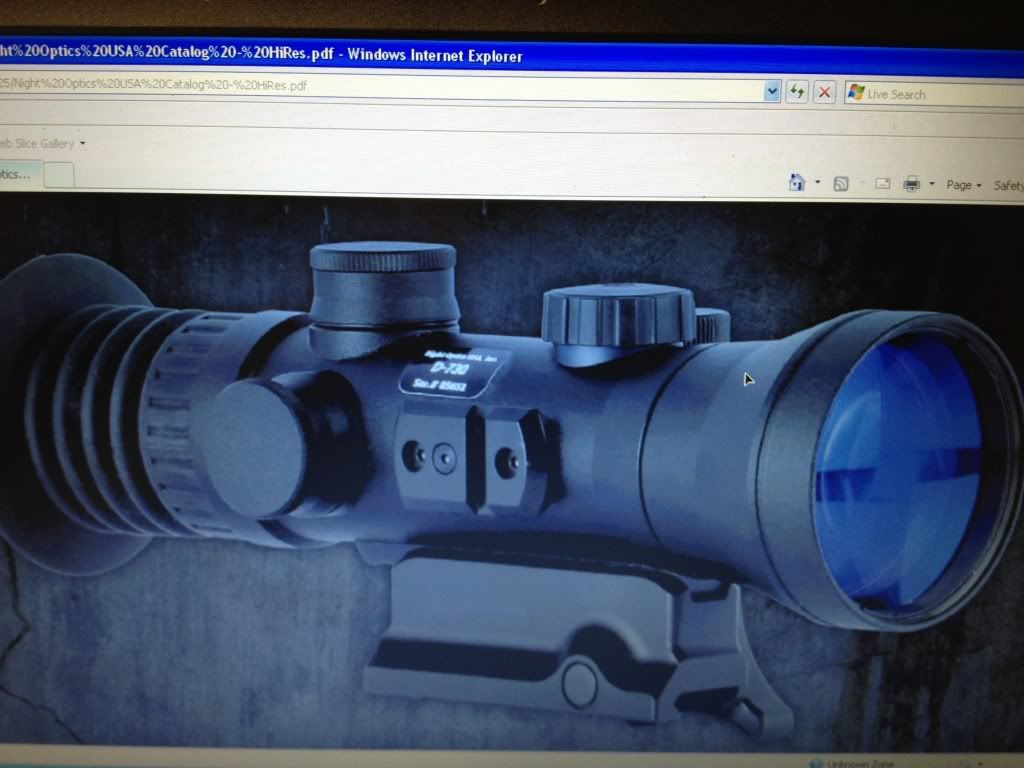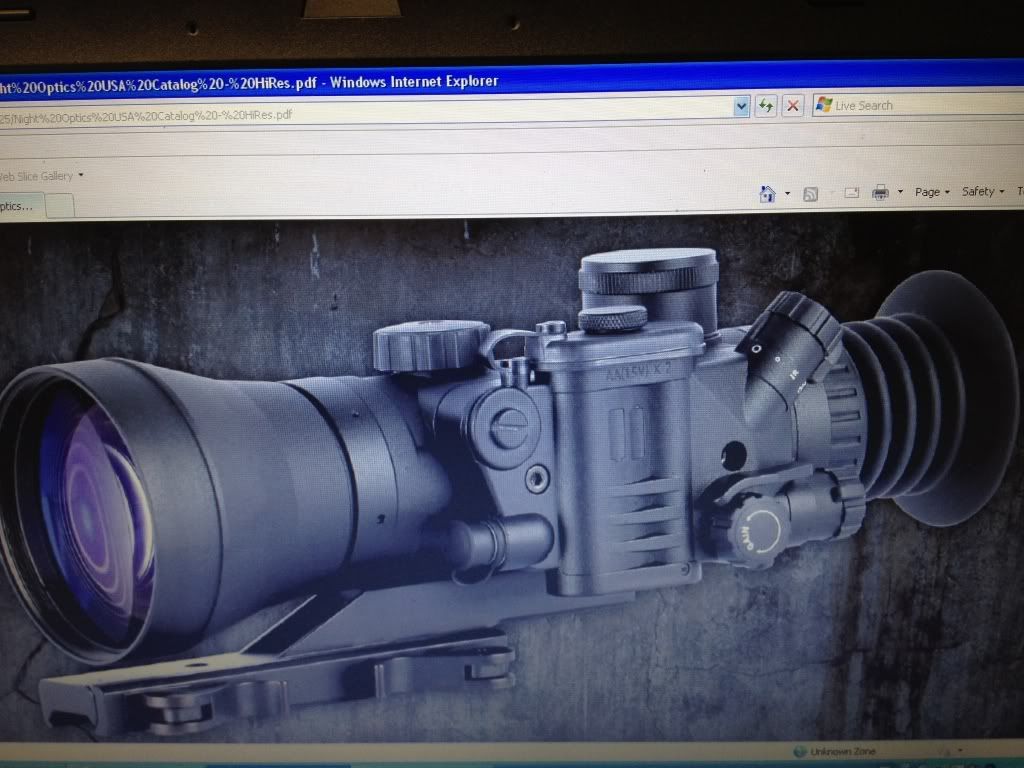 Looks like the Wilson mount on the 730 and the same mount we've seen on the 740 on the 750.
I found the 2012 nightoptics catalog online the scopes are in it with full specs.
I just looked at this again. That D-730 weighs about 1/2 what the D-740 does. Anyone get one yet?
Per the published specs, the lens on the 730 isn't a whole lot slower than that of the 740, but the FoV is also a bit smaller.