Hello, All,
I am looking for any information on a couple of Night Vision Devices, The First one up is a "Night Optics USA, D300-3B" monocular.
It appears to need some work as it is missing an objective lens, other than that, it appears bright with only a couple of spots..
The reason I ask is that I have a chance to buy it but with the current designation
"Night Optics USA- D-300-3B" .
I am not certain
if it is too big of a gamble..What would the designation of the numbers of this particular monocular lead you to believe?
The biggest question is, I am not sure if it is a Gen3 or a Gen2 device, and

where can I get it repaired, if it is broken??
and
where can I get the missing parts..
There isn't a ton of information online about these, actually NONE for the "B" designation, but Ive looked at some of the D-300 Monoculars and the designation of a "3" anywhere behind the D300 on all of the devices I have seen are Gen 3 devices..
Would you think it to be a generation 3 intensifier with a grade "B" tube or something? Maybe a run of defects?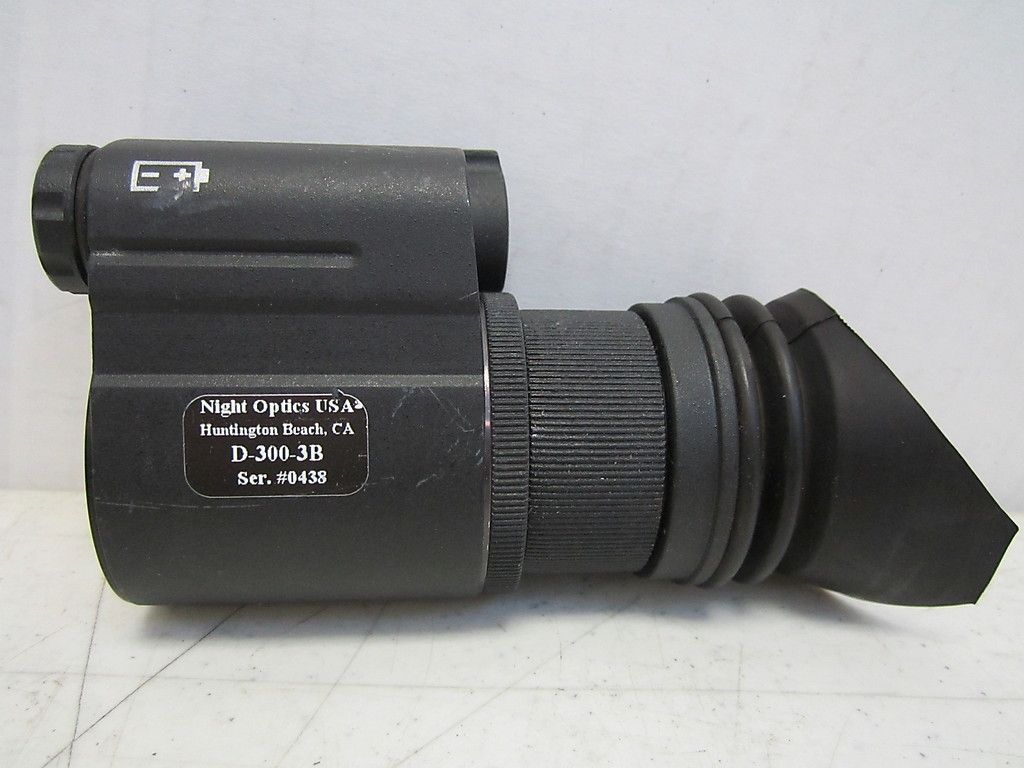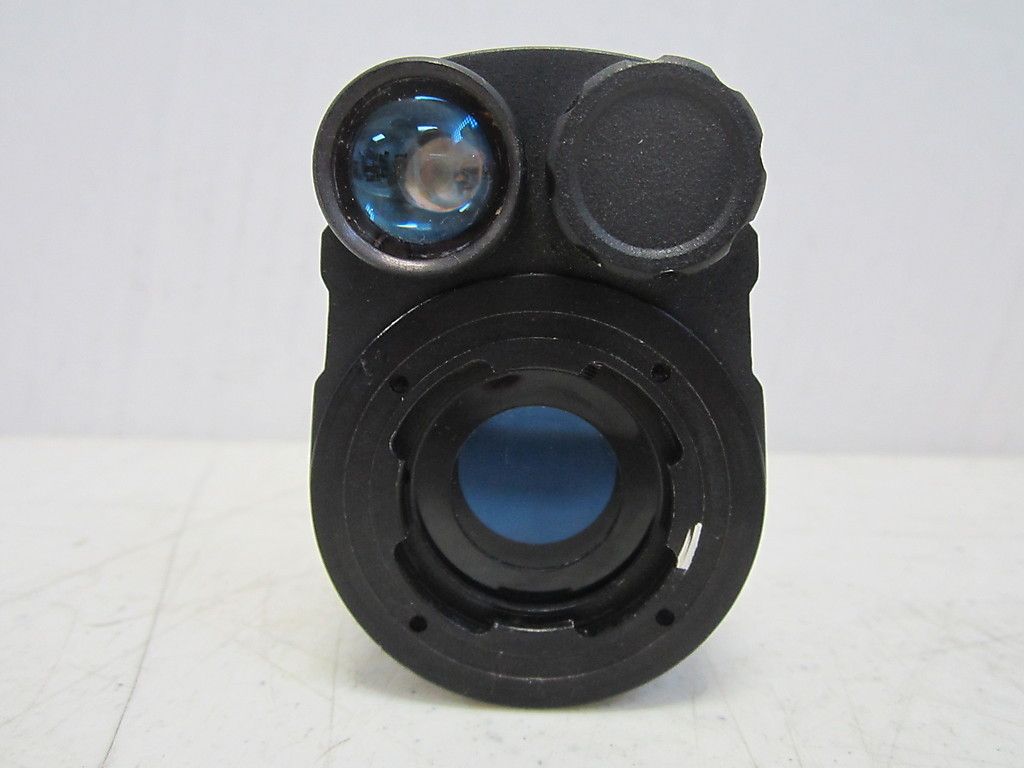 The above image shows where I need an objective lens..Can anyone point me in the right direction?
The tube appears very bright with only a couple of Black Spots but I don't know if it is a Gen 3 or Gen 2..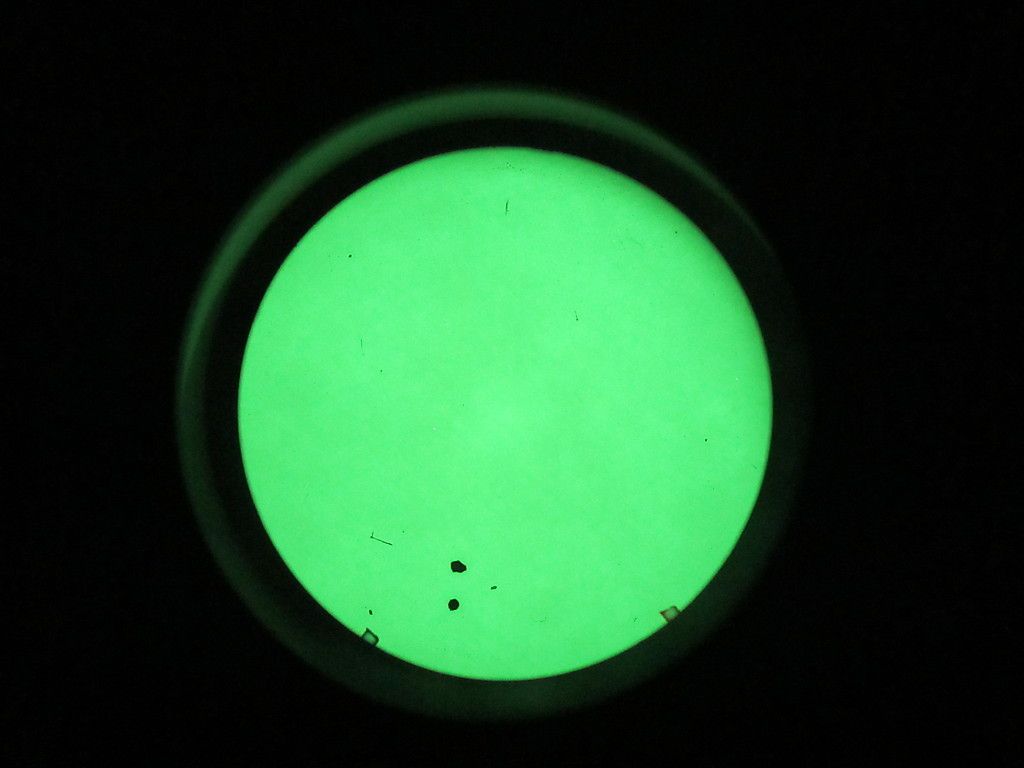 It needs an Objective lens that cost between 90.00 and 150.00 as far as I can tell..
Whatever it turns out to be, Gen2 or Gen3..I think I am going to rebuild it unless it is NOT worth the gamble..
A;so, Any info on a video camera night vision device known only as "Astro Scope"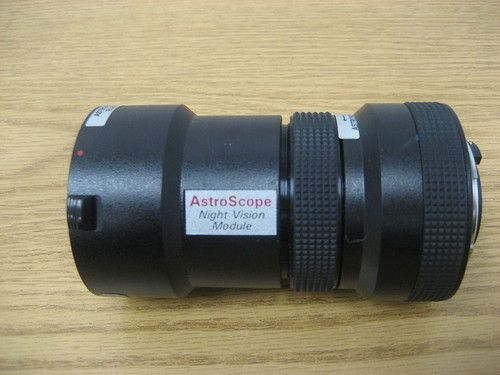 Should I be able to see "Green" through it if it isn't hooked to a battery
My big question is if I can change out the intensifier tubes in case of wanting, later on, to upgrade eventually?..
I can't find ANYTHING on this one, as far as how to take it apart or tell if it is all there...
I have no way to manually inspect it because as most of us do, we deal online, SO, any and all help would be welcome..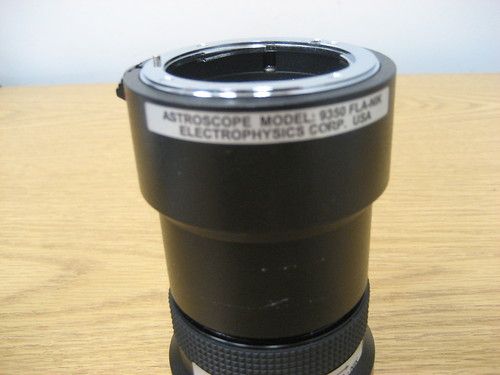 Hqave you called Night Optics with the Serial #? I've e-mailed them before and they are great to respond quickly.