Here is my Gun-Kote work. The Pistol is an FNX9 with Gun-Koted flat black slide, sights, and strike plate, and OD Green Barrel and magazines. The AR15 has Gun-Koted flat black Upper and Lower receivers, and tactical latch. Gun-Kote OD Green safety selector, magazine catch, bolt catch, dust cover, barrel nut, barrel(Stainless steel), and bolt carrier.
I'm really pleased with how it turned out. Tried editing the pics for size but the preview doesn't reflect it... If it is an issue I'll try again.
An original FNX magazine next to the new painted one for comparison: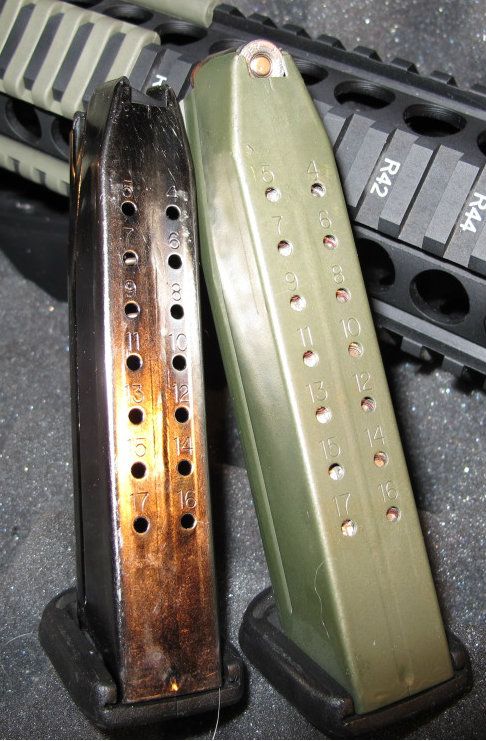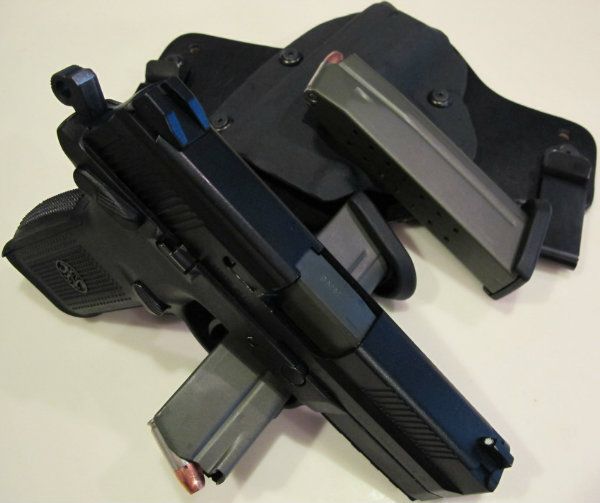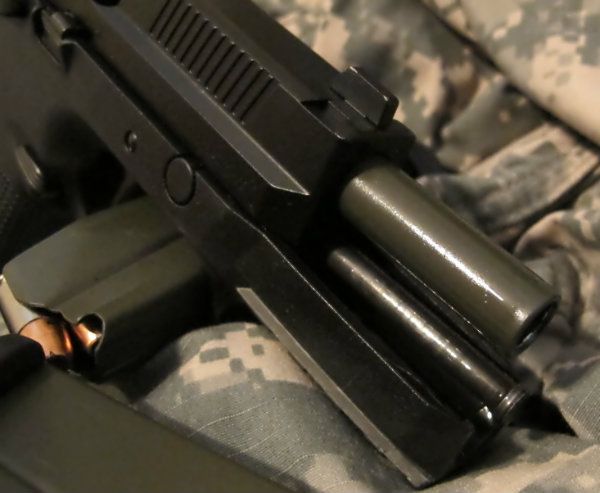 The total project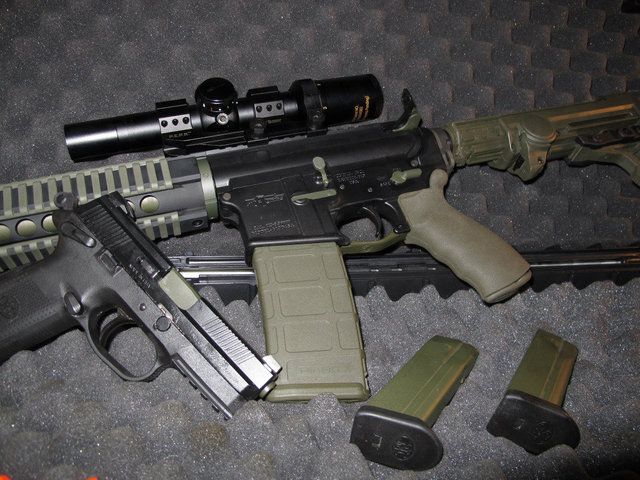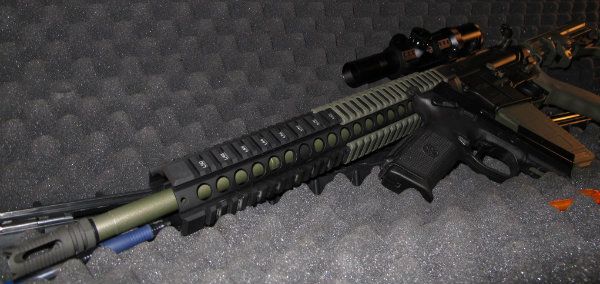 Let me know what you guys think!
Looks nice. I'm glad someone else is "on" the OD green/black look. I'm considering options for painting bits of my Glocks to match my AR.
Good work.