Ar50
so i just go a AR50a1. and i love it. but what bipod would you guy suggest i put on it ?
Congrats! Just received my AR yesterday!

I highly suggest the Allied Precision Arms bipod.

They are available direct from Armalite, but I contacted Larry directly. I highly suggest that you do the same, hell of a nice guy.

That thing is built stronger than a 3 ton jack stand. Excellent fit and finish, quality machining and materials. The main fixture is two pieces of 1/2" steel welded together.

Without a doubt it will hold the AR with a 350 pound man standing on it.

http://www.youtube.com/user/apa50bmg

From Larry the bipod is $250, the mono pod is $150. The recoil pad quick adjust was something like $15, and the bipod cant lock extension was $22 if I remember what he quoted me.

Shipping is included, and Larry was very generous.

He also expedited my order so I could take delivery prior to the 4th of July weekend.


The APA bi-pod is a hell of a bi-pod and I like it, just remember that the legs are non-adjustable for length. You have to buy the extra leg extentions to make it adjustable.
found some pics I had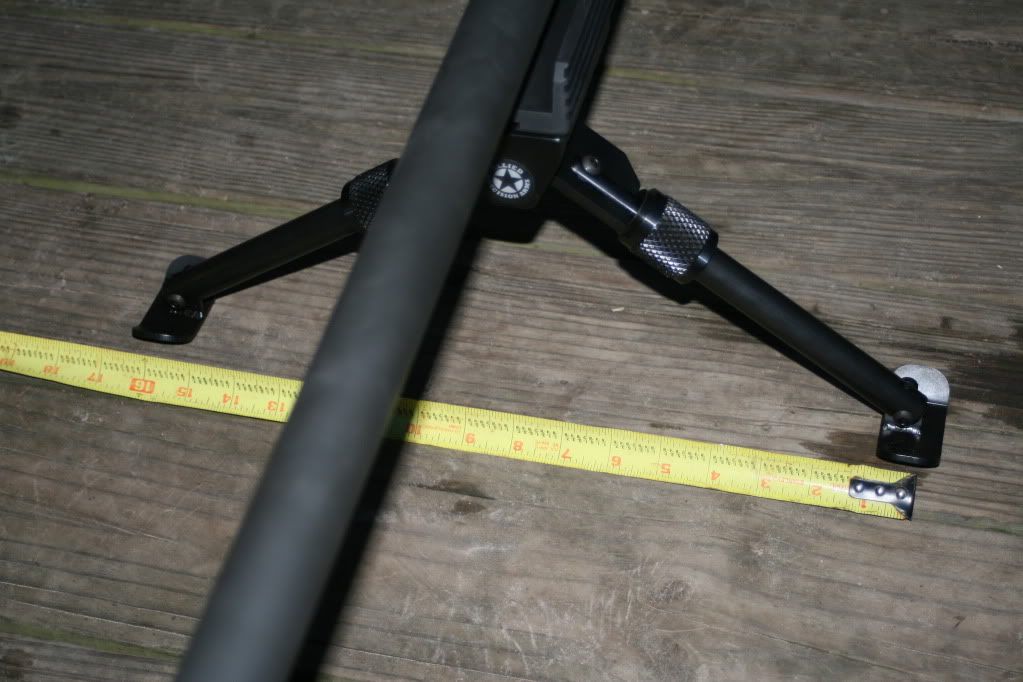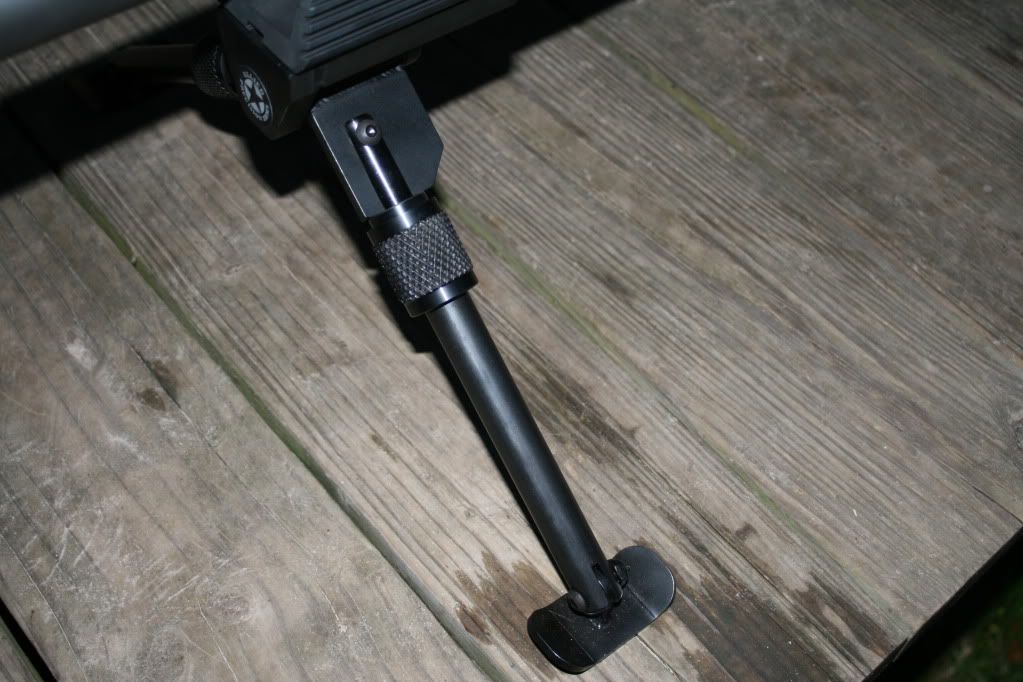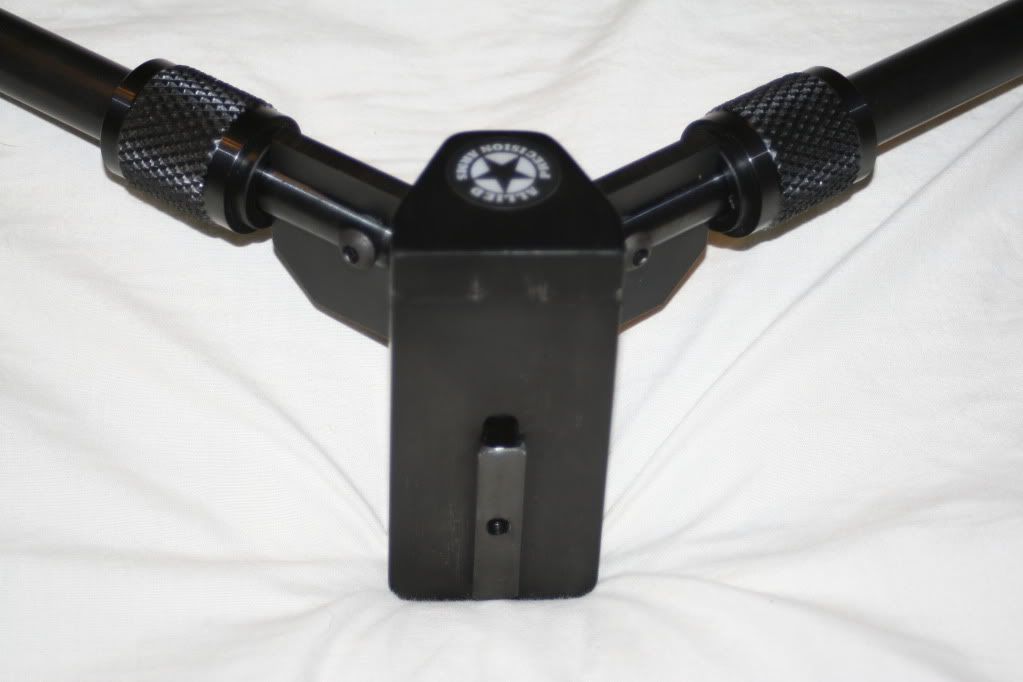 the grove it attachs too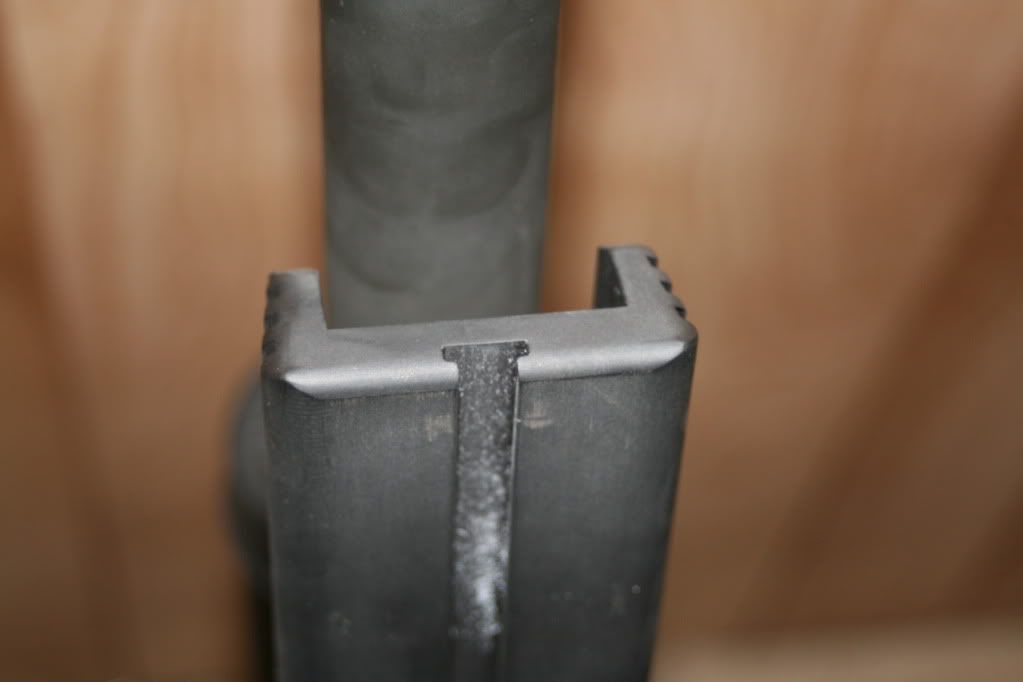 It lays back flat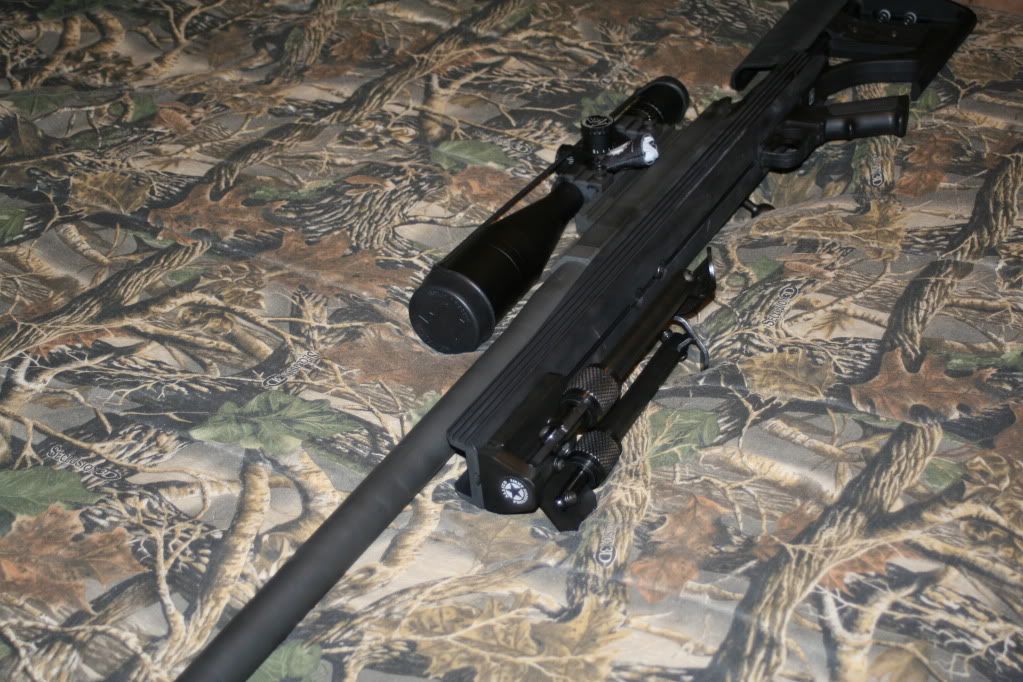 There are contact links for Larry at APA in this post. You will be hard pressed to find a better vendor to work with on accessories for you AR-50A1.
Welcome to the big boy club!
APA - Allied Precision Arms - Top Notch Products and Service!!!!
Another +1 for the APA Bipod, best option in my opinion!
APA hands down.
Just my two cents, but check out the bipod and rear monopod from Shots gunsmithing. A lot cheaper and very solid, only downside is the legs don't pivot so you need to take it off to transport (ten seconds). Good luck.
Ive always been partial to the Prince bipod and monopod.
The second pic is of the newest design, the first is with an M60 bipod.
thanks guys for the great suggestions
so i ordered a apa bipod