well, kind of old i guess....I think its from the 80's? Stapled Leather Sheath, Parked blade (whats left of the park)
I had an older Marine tell me it was an 80's era knife, and the Black Electrical tape was neat, because the knife was known to rub through the sheath at that point, and it was common for Marines to use electrical tape there, I cant comment on that, other than I have never taken the tape off, and it looks pretty old....Ive had this knife for 5 or so years, bought it off a buddy who didnt really know anything about it...he was more interested in the beer i had, and i love old militaria (to be clear beer was hard to come by here where we live when we werent 21
)
Sheath DOES have the USMC EGA and KABAR at the top.....just suuuuper faint, idk if you can tell in the pics.
Anyway, Ive just had it stored away....just oil it occasionally, as much as I love it, i dont wanna take it out on my backpacking trips, and need/want to pick up an ESEE...
so, I know this isnt kosher to ask, but Im thinking of parting with it, and know there are multiple variations of these, and am wondering specific details about this knife and its estimated value, I just dont wanna ask too high, or get ripped ya know? and Im just curious about its history as Ive had it so long and had kind of forgotten about it.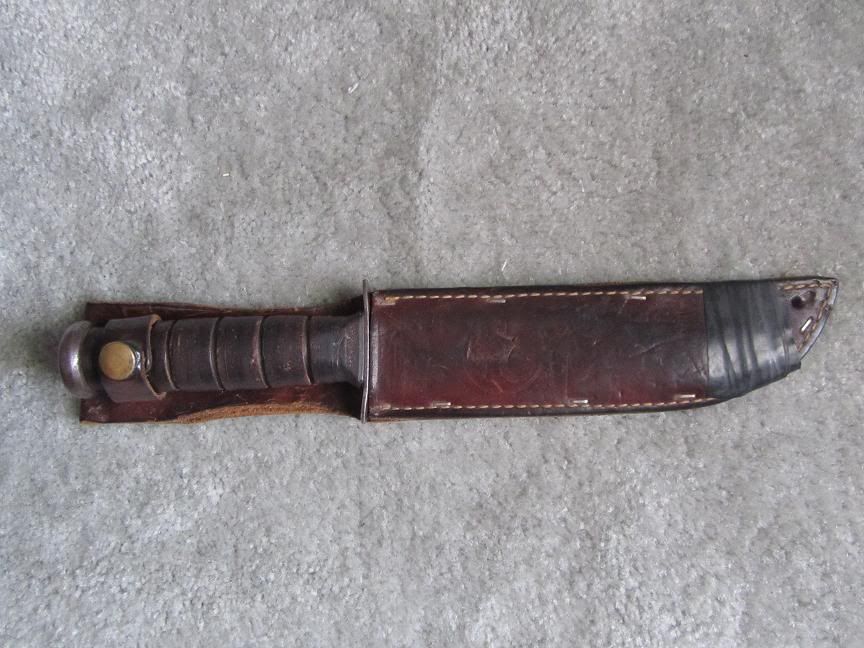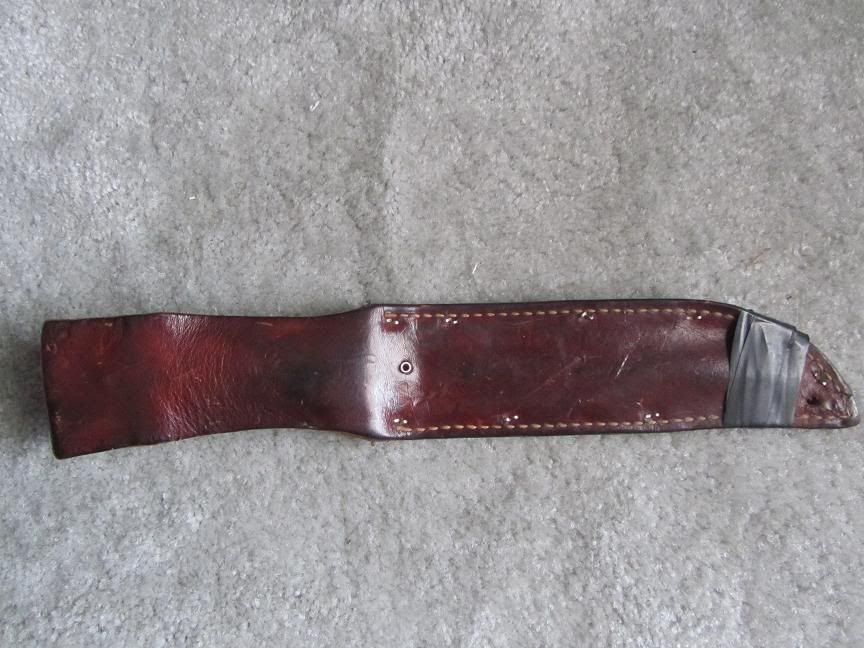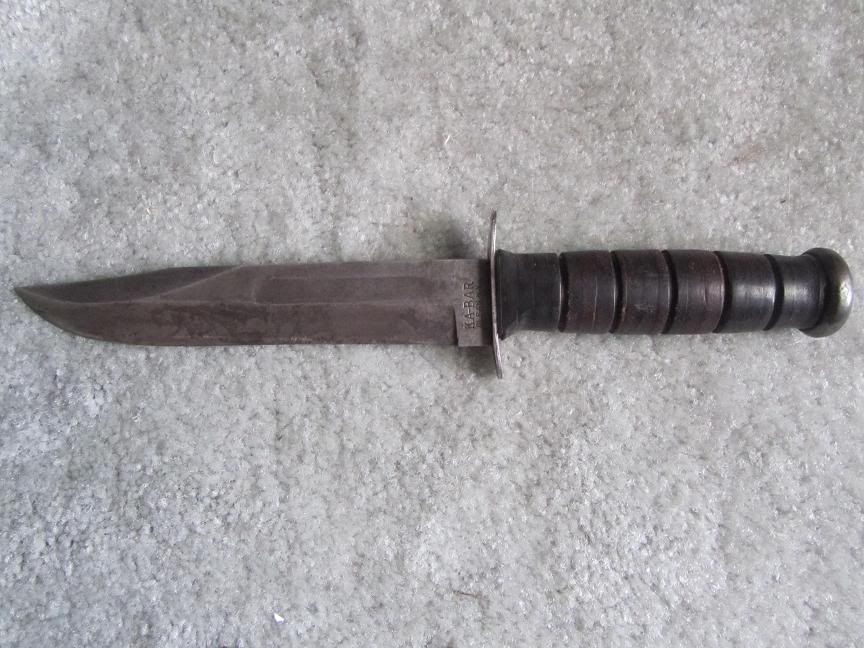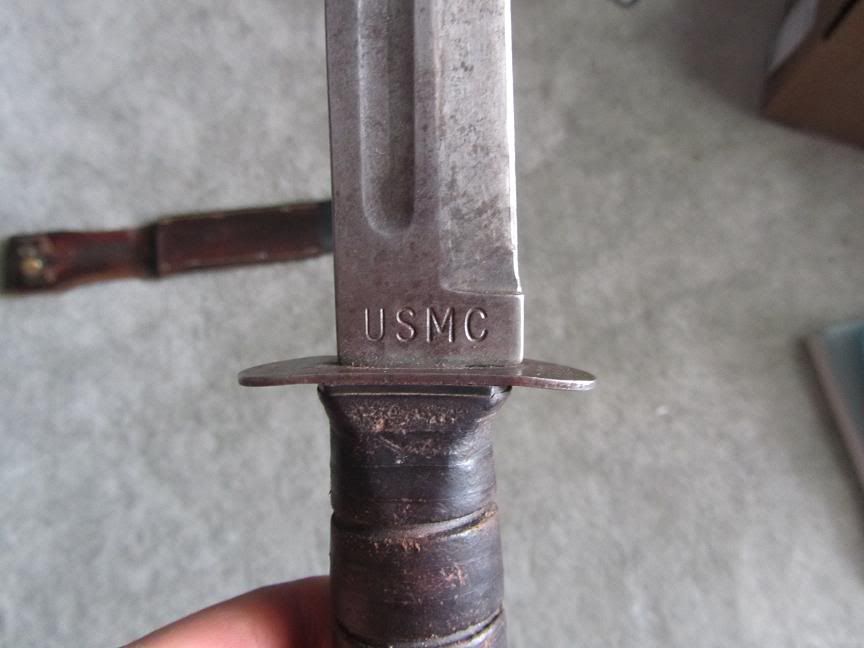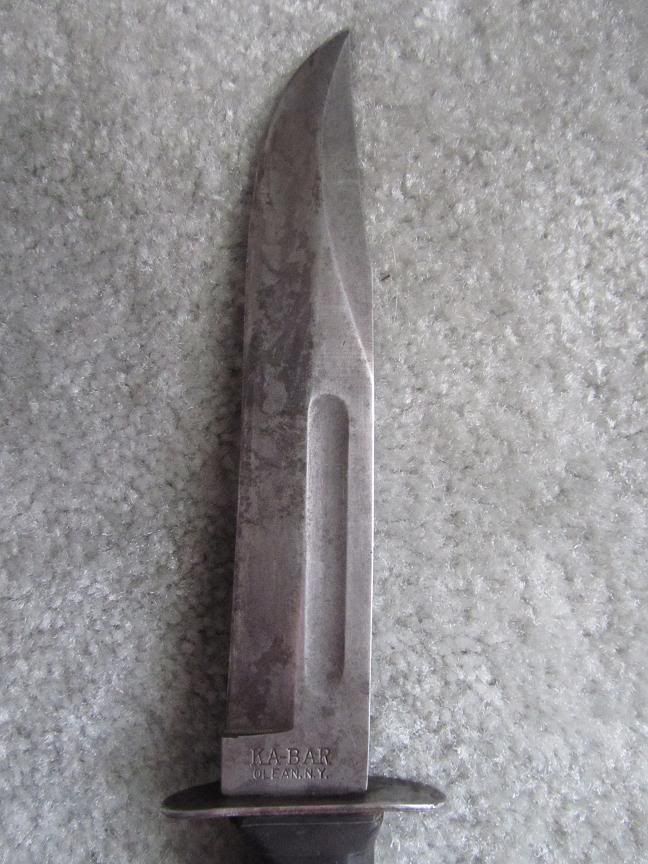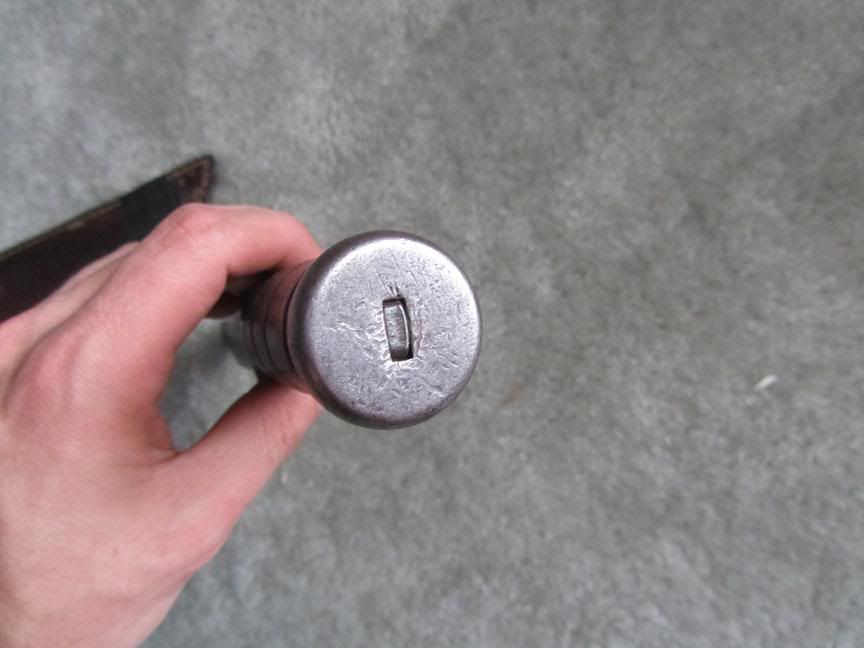 I'm no expert, but that looks a bit older than '80s vintage. In for some info....
Its 70's early 80's vintage commercial production. Not worth much in that condition. Value between $30-$50.