Haven't posted in a while, so here's some stuff that's been keeping me busy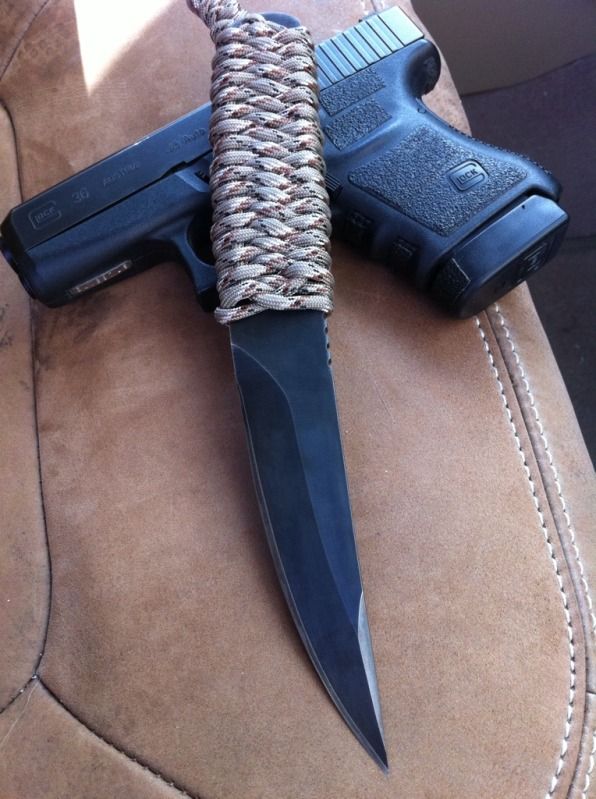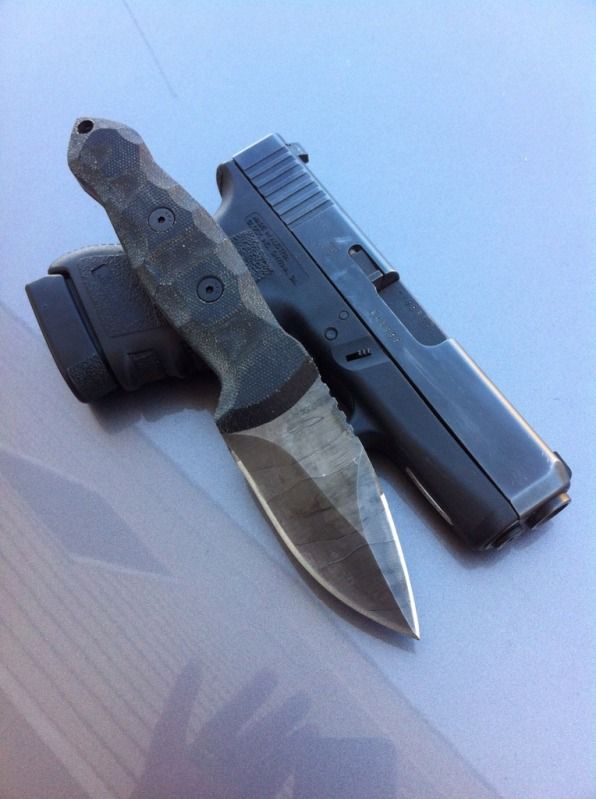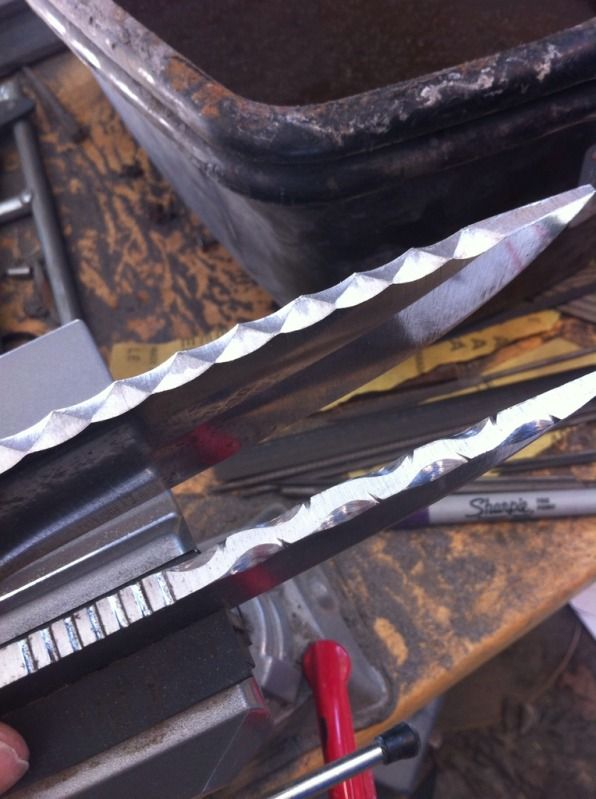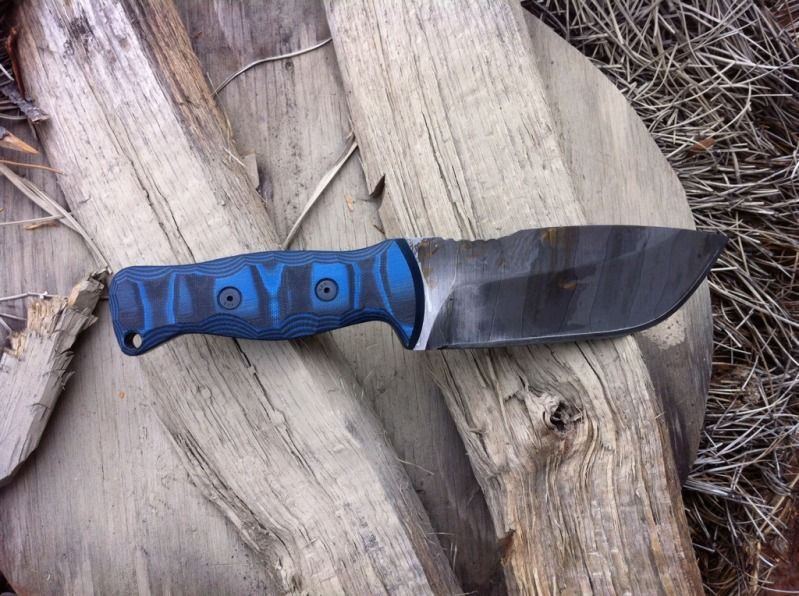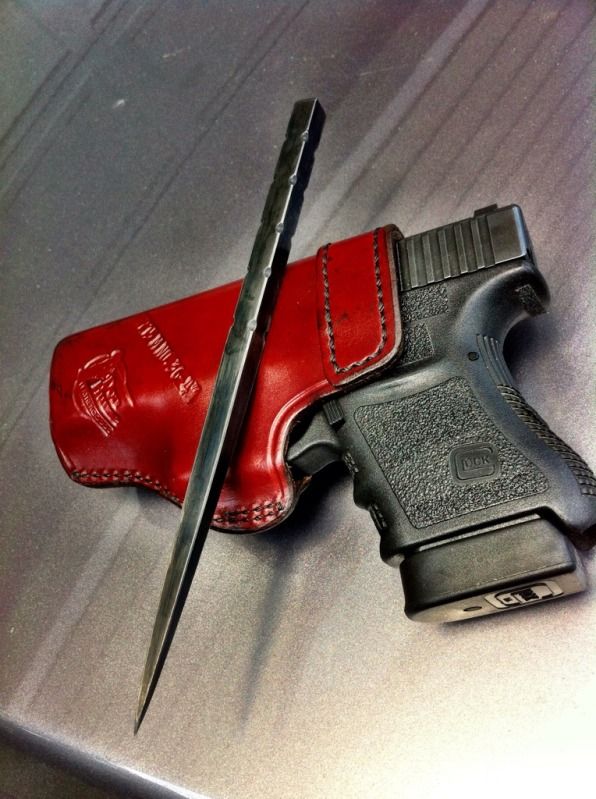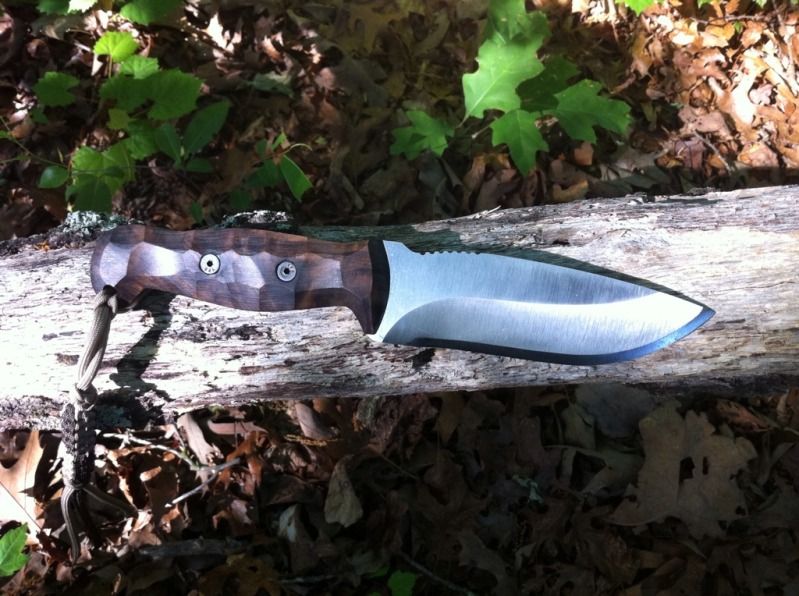 Wow! Awesome work!

As i kept scrolling down they just got better and better!

I really dig the digital camo!
Are these custom jobs?

I love the...thickness of your knives. They look like a caveman made them using advanced technology. Kinda futuristic but old at the same time.
They sure are purdy young feller...
...and I had to go back and check... couldn't find a single one with any florescent paint anywhere - not even a little!!!
P.S.: Thought those pointy chopsticks were interesting... you should make a pair or 2 out of SS... you'd have eating utensils, defensive tools, tent stakes, punji sticks - all in one...
add some fletching and you've got lawn darts (a defensive tool with range)...
I love the blue and black micarta! The knife is pretty sweet too.

Posted Via AR15.Com Mobile
Very nice. I'm a sucker for file work.
love that kurk style blade with the ghost skulls on the blade looks good alot of very functional knives. Great work timber
I didn't know you were into making Glocks now.....
Your shit is plain bitchin Jasun! Your skill always gives me inspiration.
Eta...Just looked at all the pics again. There is something interesting going on when I know I can almost copy your work. (ALMOST) and yet I still want to throw more money at you.
Nice skulls on the Sabertooth(?) ...You do that or send it off?
I still want that first one. Then one a month until I have the whole collection.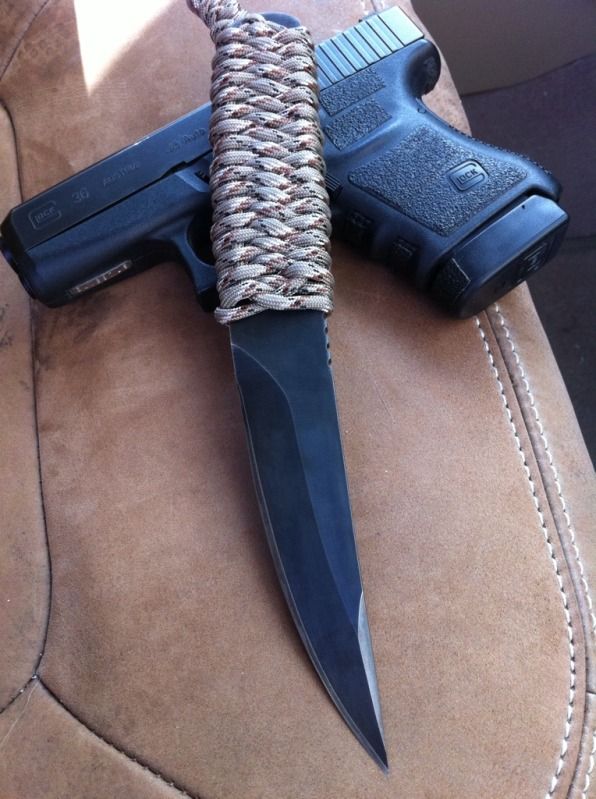 Like the "Megalodon tooth."