You guys that have them how do you like it? I'm thinking of getting this
one
for my Tikka. I love the factory trigger I have now but it has two flaws I don't like. One of which is a poor design in my mind. So is it a good trigger? Is the one I linked a drop in? Just take the two bolts out of mine and put that right on? Thanks guys.
I have a Jard single stage 3lb pull in 3 of my guns. You will have to be careful not to double fire. You
can get a heavier hammer which I have on my 3 gun AR. Here is a group I shot with my 6mm AR.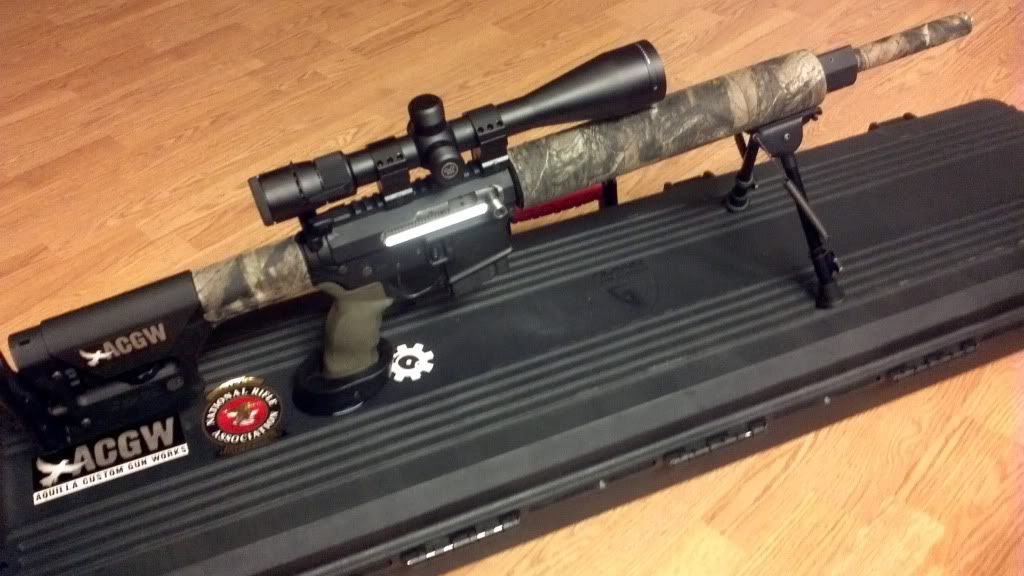 Damn good shooting from an ar at 500. But my rifle is a bolt action.
Get a Jard for your bolt gun and for the price you cant beat it. I used Jard kits when I served for 8 years in SPECOPS
and personally I have stuck with what hasn't failed me thus far. I know there are may flavors out their I am just giving
my opinion. Try one if you don't like it sell it and try another and Don't get caught up in all the rhetoric on this sight
Opinions are like what?! Just do what you think is best for your shooting style.