I am considering adding an M1A to my collection (probably the scout squad). I would utilize an aimpoint on it for optics. What is the best mount setup that allows the optic to be mounted forward of the receiver but low enough to utilize a standard cheek weld as opposed to a chin weld (or having to use a cheek riser)?
Appears most always say ultimak picatinny railed handguard with aimpoint micro. Low as you can go.
actually, here's a photo of one in the photos thread.
Click here, Photo thread.
scroll down just a few posts. WSUXJer's rifle.
With the Scout, it will already have the forward section of rail. Just go with the lowets mount you can get. I had an Aimpoint Micro on a LaRue(low mount) and it worked perfectly. I ended up swapping to a Burris 2-7 pistol scope to give me a bit more range. These setups worked great with the standard stock too.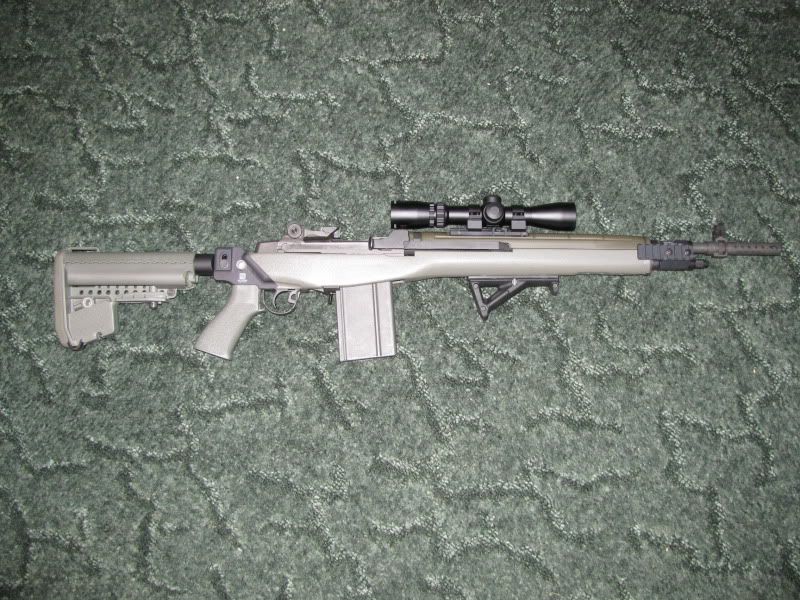 Only deal is, you cannot co-witness irons with the scout mount, you need the lower ultimak. If that makes a difference to you. Wouldn't to me, but does to some.