Any Jon Wolfe M14 builds here? If so, get in here and tell me about them!
What did you get? And pix please.
Jon Wolfe built this rifle for me. It is all USGI parts that I collected, an LRB receiver, a Criterion 18.5" chrome lined barrel. It is a standard build with no match modifications. I have about 2,000 rounds through it and I have never had a single malfunction of any kind. Nothing,
Here are some groups from this rifle:
3 Shots 100 Yards
3 Shots 100 Yards
5 Shots 100 Yards
I have nothing but good things to say about Jon Wolfe. Not only is he a very nice person to deal with, he builds rifles with great care, precision, and attention to detail. I have never seen a single post on any forum complaining about Jon or his work. Not one. And I doubt you get any posts like that in response to your question here.
I have another LRB, that was built by LRB. They are both excellent rifles. But if you have an opportunity to have Jon build a rifle for you, do it!
Here is the one LRB built for me. Shoots just as well for me. You wanted pictures, so here you go:
Thank you! Beautiful rifle! Great groups too... And they say the M14 isn't accurate... scoff.

I have an LRB on order with him. I picked him as he was a very good guy, seems like a class act.

If this M14 turns out as good as everyone says, I may have him do a second next year.
I have 5 of his rifles. Each are top notch. He and his family are as good a people as you could ever meet. His word is as good as gold.
Jon built my M14 and it's amazing. He built it using mostly USGI parts that I collected over a period of about 18 months. Here's the parts list:
Armscorp Receiver
Criterion Standard Weight Chrome-Lined Barrel
TRW Bolt
USGI Springfield Armory Operating Rod
TRW Trigger Housing
HR Hammer
WCE Elevation Pinion
BME Windage Knob
The rest of the small parts are USGI as well, with the exception of the SAI muzzle break.
Here are some pictures...Same rifle, different clothes.
USGI Walnut: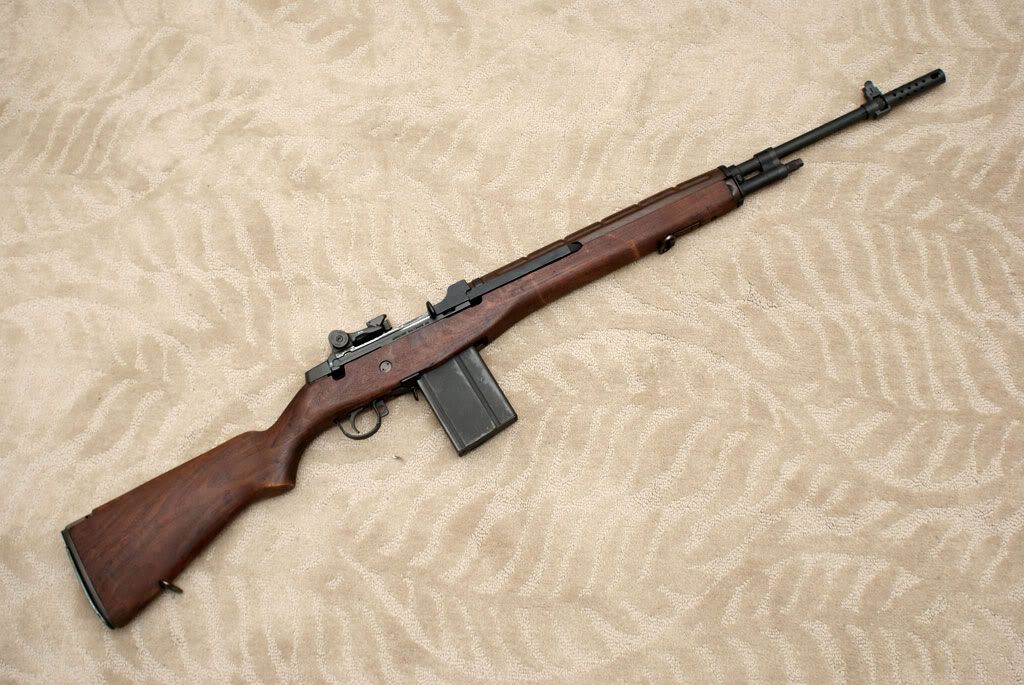 USGI Birch:
USGI Fiberglass: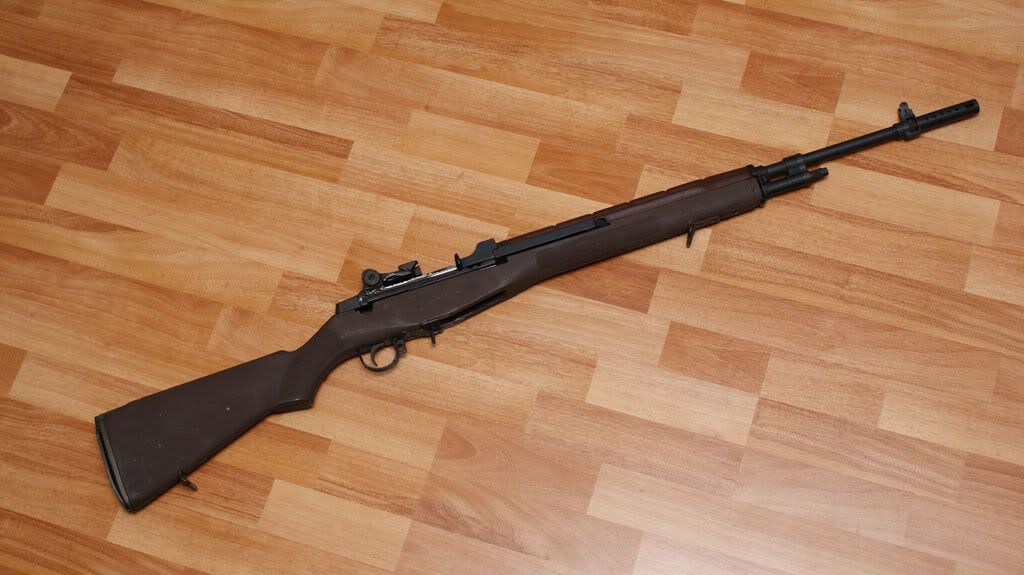 Edited to add: As soon as I can save up enough cash, I'll ask Jon to build another one for me based off of an LRB receiver. I have got an all USGI SA trigger group that I built and a very gently used USGI SA bolt that need to find a good home. Jon is a great builder and I will definitely work with him again.
Jon built one up for me a couple of years ago. Started with a parts kit from Orion 7 and a new Fulton receiver. I also had him use one of his modified barrels for the build. Everything went into a GI fiberglass stock that he stiffened. I've been using this one for most of the matches I go to. It shoots just about everything well, from 125 TNT's up to 175 SMK's. Rifle is more accurate then I am.

Before he built that rifle, I sent him another M1A to rebarrel for me. I also had him go through it and make some accuracy tweaks on it. It shoots well also. When I'm ready for another rifle, Jon will be at the top of my list.