Up for sale is a C. Edmonson Harpoon Chopper, Handle by Jack Oneill. Black micarta, red liners. Forged 1095, Just laser sharp and superb balance as well.
0.25" thick and weighing slightly less than 1.5 Lbs. Blade length is 12.5" comes with killer leather sheath. Has some handle patina from handling but otherwise is unused.
$old shipped. I accept Paypal + 3% or MO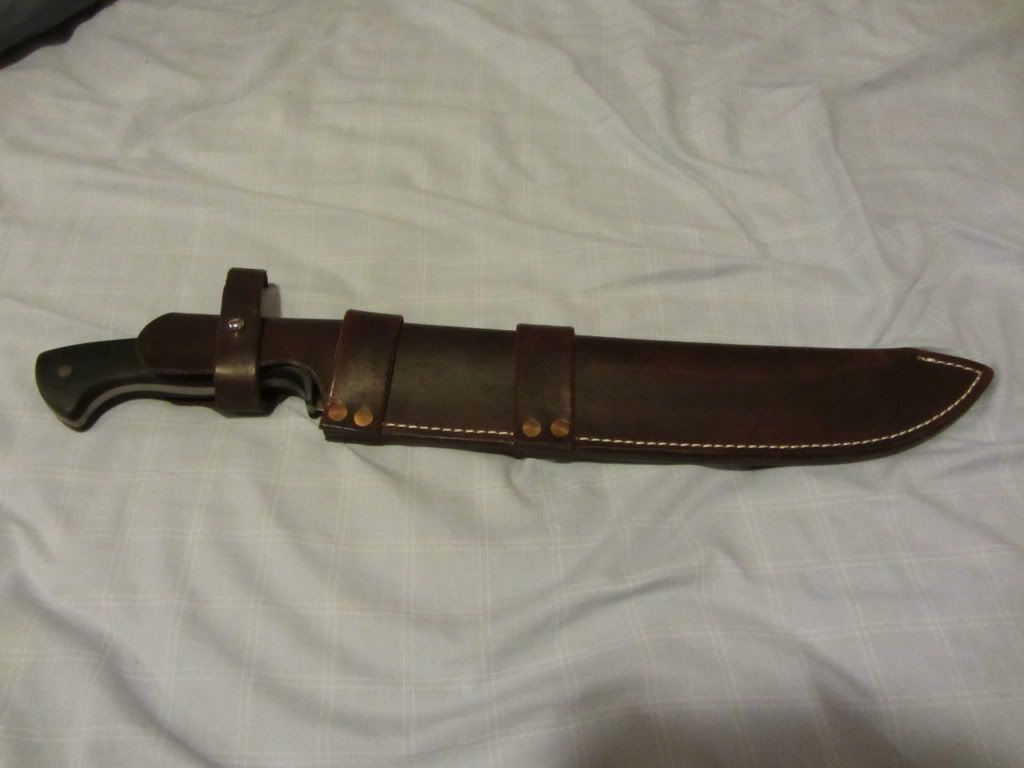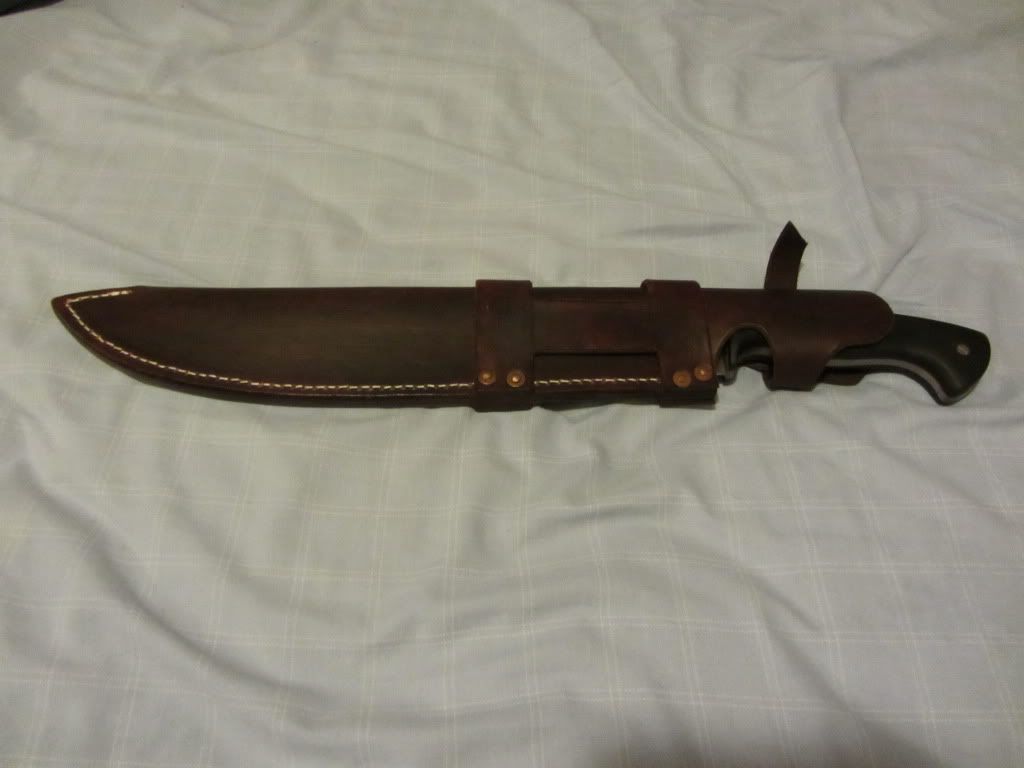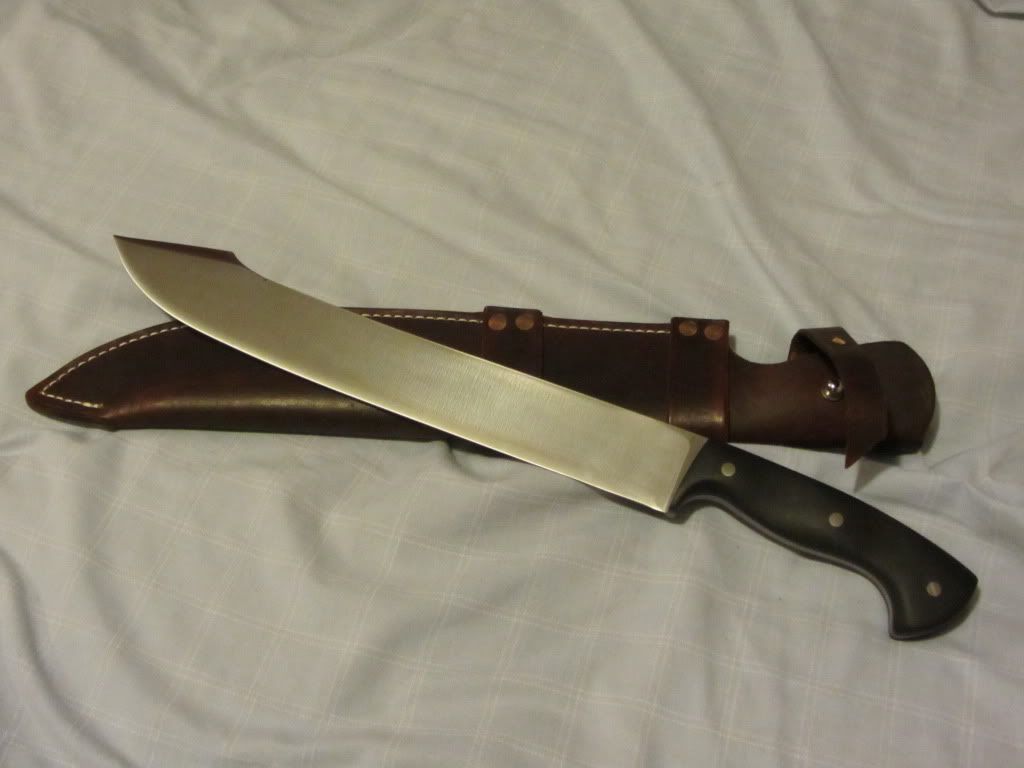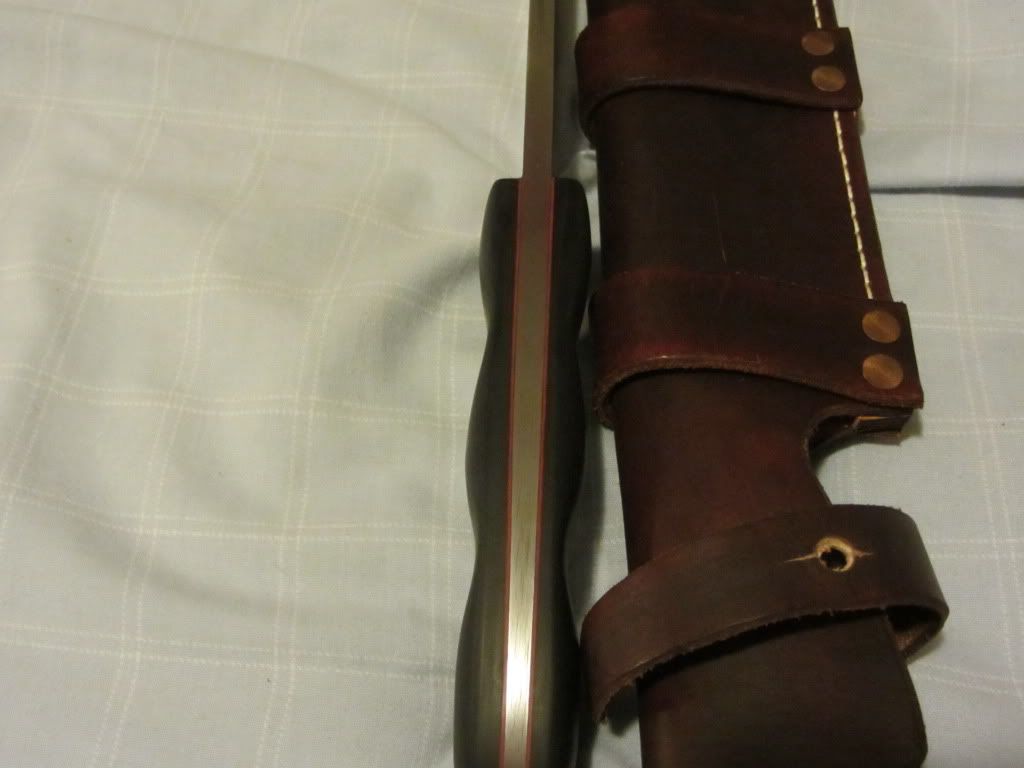 Trades:
Busse Leaner Meaner (Satin preferred)
Busse Boney Active Duty (Satin preferred)
Spyderco Military's: Fluted Ti or CF S90V
Swamp rat Rucki
Other Busse's
Let me know what you have, worst I can say is no thank you.