I have a Sendra m16 for sale. I purchased this machine gun last year. I removed all the original parts off of the receiver and had the paint stripped off and anodized.
How the gun came originally.
After I had it anodized.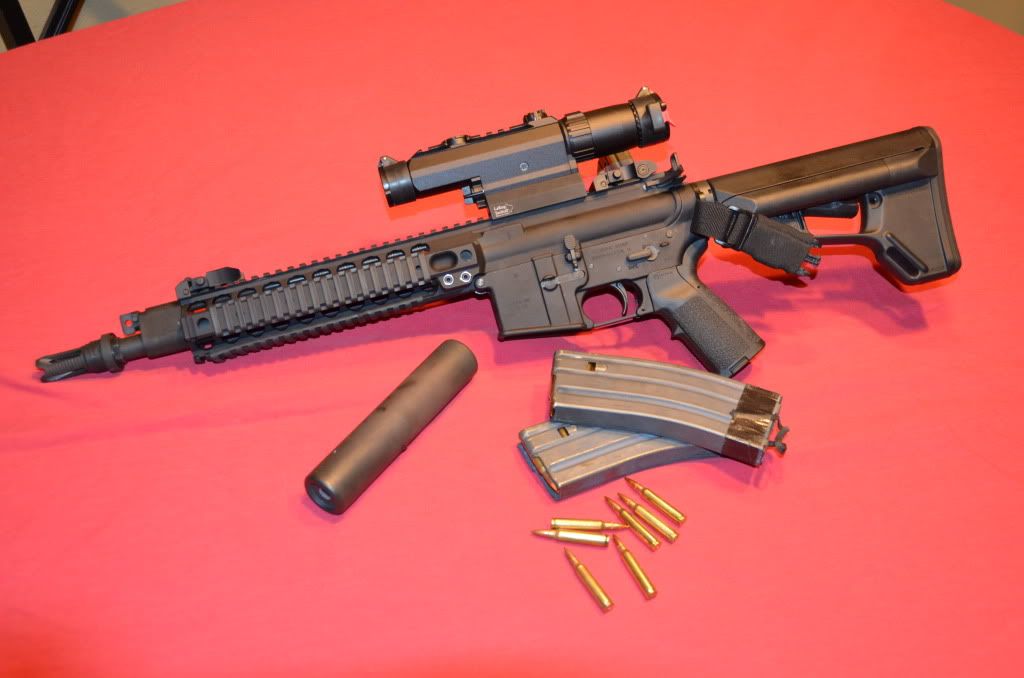 Gun had very little wear on it when I bought it. I have put aprox. 1k rounds through it.
Suppressor and qd is not included.
Original configuration 13,500.00
All original parts plus lmt mrp upper, leupold mark 4 cq/t with larue mount, Troy battle sites, magpul stock & grip, anti rotation pins 15,000.00
On a form 3 in Indiana.
I can be reached either by pm or email yugokrink @ Yahoo.com
ETA....gun is sold