First up as the title states I'm selling a new in box Arsenal SLR107FR with 3 mags for $900 SHIPPED to FFL. This gun will be shipped in the original box with another box around that one. The box is not perfect, but it IS original. This gun is cross posted so first unconditional "I'll take it" FOLLOWED BY IM rules the day.
ARSENAL IS SOLD PENDING FUNDS
Next is my TABUK M70B1 Clone w/ Zrak and M89 mount. It's close to being finished, Built from an M70B1 with a (I believe) GM Tabuk barrel. Has an M89 mount with a Zrak scope, repop buttstock, svd cheekpad, hungarian leather sling, and will come with 2 Hungarian 20 round mags. Cross posted so first unconditional "I'll take it" FOLLOWED BY IM GETS IT.
It could use some better handguards but everyone wants $65-$100 for them and I won't pay it, engraving (if you plan on it, I was not), and the receiver needs reblued where I tigged the new scope rail on as well as closing up the hole from the old scope mount.
I didn't build it, I bought it without the scope, and the scope mount was broken off the receiver when I opened the box. It was half assed anyway and I would still have redone it.
I got about $975 for the rifle and $375 for the scope and mount.
it.
$975 SHIPPED GETS THE WHOLE PACKAGE!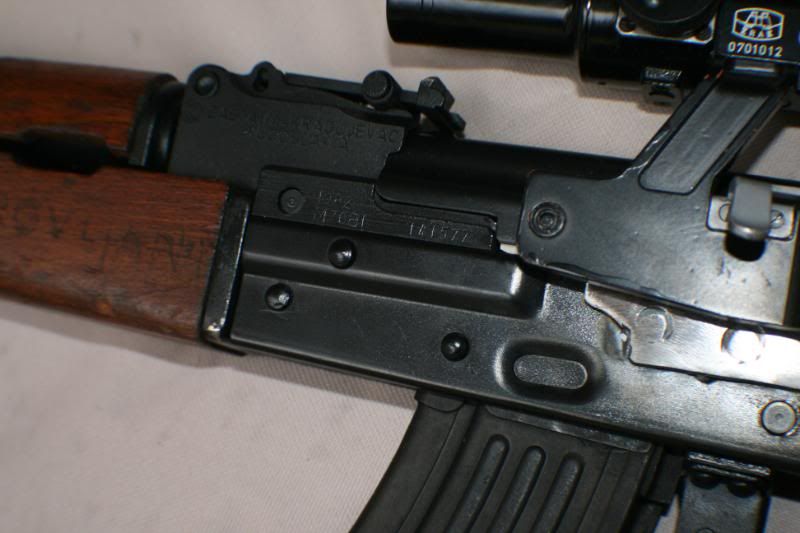 I will take seconds on the 107fr if something happens.