I have a brand new in box Katadyn Pocket filter for $269. This $100 off retail. Shipping is flat rate $10.95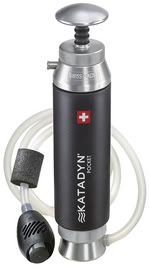 I also have some the critical spare parts kits with all the O rings, seals, springs, bearings and other critical pieces. These are only $14.50.
Shoot me a PM if your interested.
I have one more available. Another member had to decline.