WITHDRAWN!
Its come to my attention that some people have been emailing me, and I must say I am sorry for not responding. I never check that email address and PM's are the best way to get in touch with me.
Mainly looking for a SLR-105CR/AK105 clone doesn't have to be an exact clone, really looking for the front end conversion. Don't need the correct rear sight ect.
Side folding slr-105 plus cash/accessories/other stuff/russian plum or bakelite mags
SLR-106CR plus cash/accessories/other stuff/russian plum or bakelite mags
LMT MWS + cash on my part
SVT 38/40 + or - cash dependent on condition
I will also do multiple gun trades with cash on my part if its something I'm looking for.
If I don't get any offers in the next week or two I'm going to be adding AR parts & optics I'm looking for.
Its in pretty decent shape with some slight holster wear and wear on the rail. It could stand to have new grip screws, and there is wear on the magwell. I would say the gun has roughly 2k rounds through it. It was also made in 2004 and will come with the original box and some of the original paperwork. Comes with 4 mags, 1 wilson 47d, a CM 10 rounds and 2 mags that I don't remember the maker. Also have some VZ Operator grips. All the mags run well. Its dirty in these pictures and they are pretty crappy, I will get more detailed professional quality photos if your serious. My trade value is $1500ish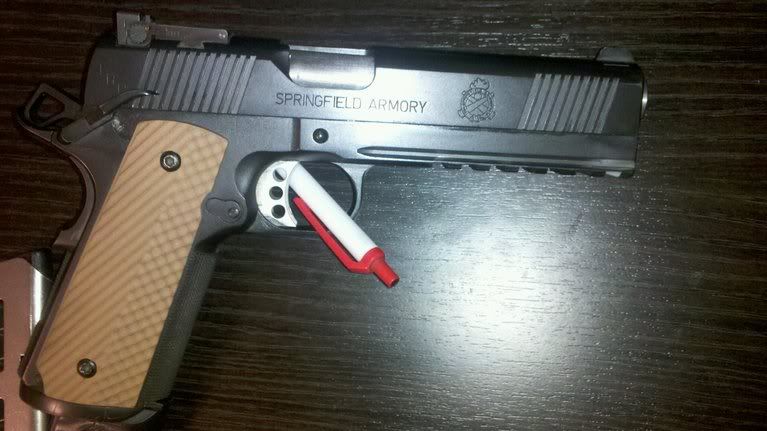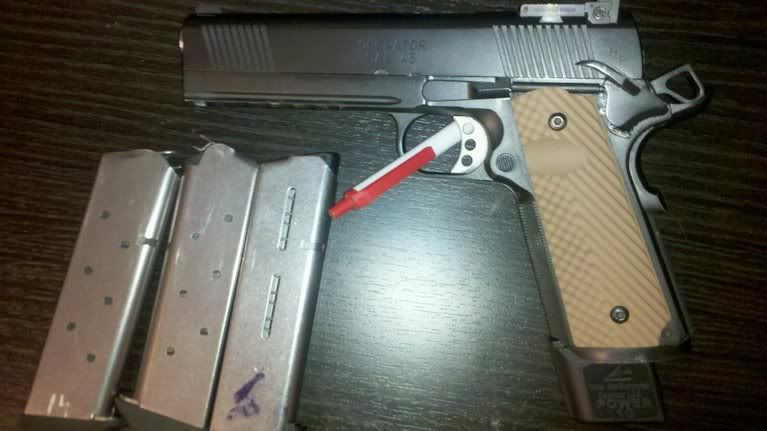 There is a guy on M4carbine.net under screen name DeltaSierra with a SLR106. he still has it, as of yesterday, not sure if he is interested in trades. Good luck, very nice pistol.
Gonna give it a few more bumps before I change things up.