Really want this to go to someone in a ban state...
I am offering for trade my brother's preban Oly carbine (SN BL6122) which was built between Dec 1993 and Feb 1994 (ban went into effect Sept 1994) according to Oly's website
Scroll to the bottom
Sorry for the pics.
SN shot: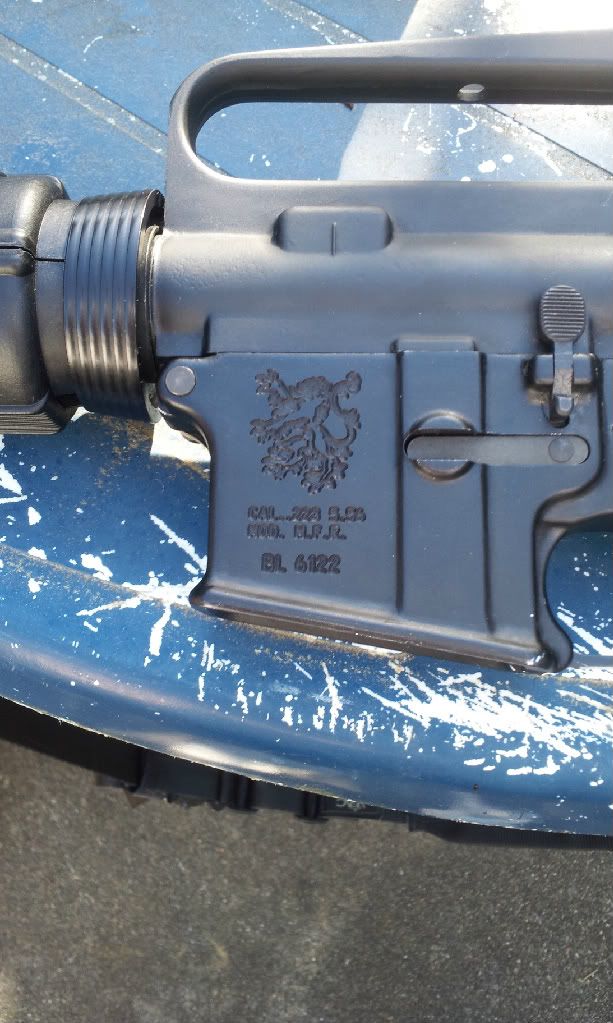 Shot showing the barrel is marked 5.56: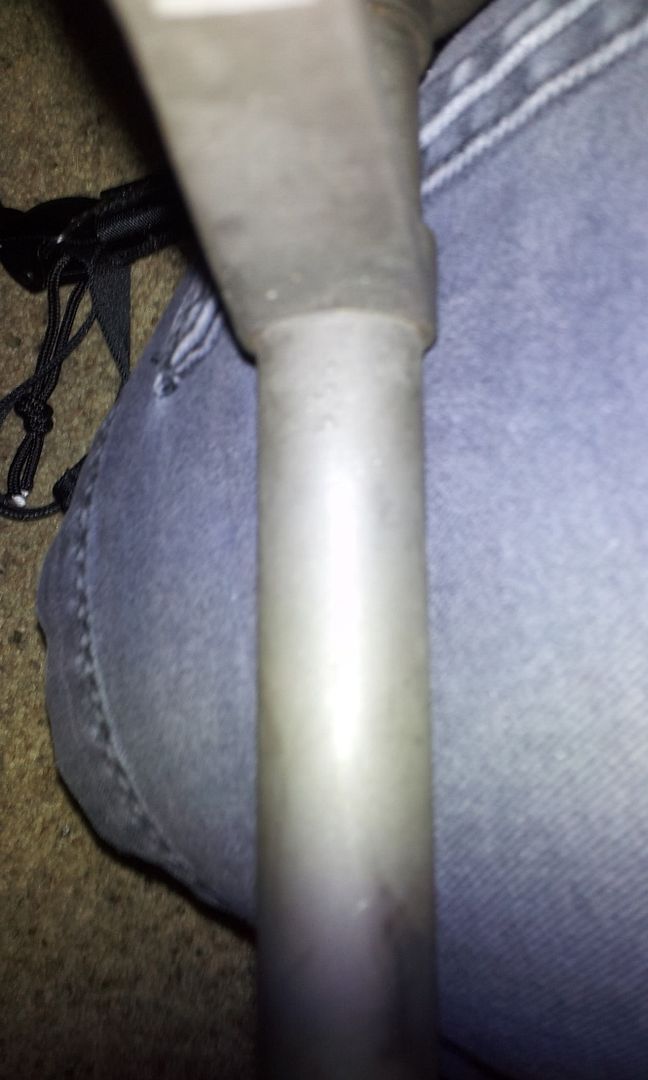 Very poor shot of the whole rifle: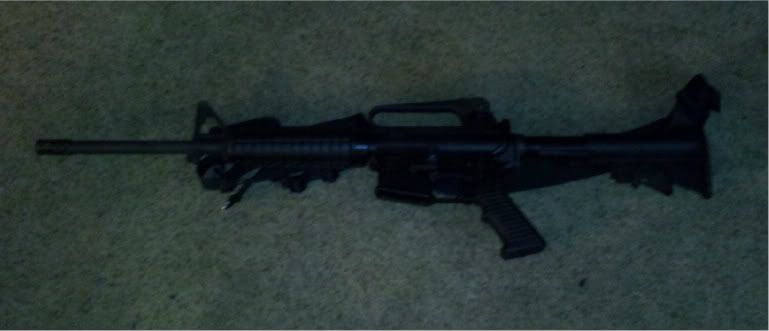 I will get my brother to try and get some better shots...
So to the nitty gritty.
So we are looking to trade for one of the following with the choice being whatever you can get the best price on.
LMT STD Carbine
Colt LE6920 (must have std FC pins)
Dainial Defense M4 V1 or V3
ETA: He would also take a S&W M&P15T...
Do not make offers in ads, use IM or email
IM sent. I dropped the ball the first time.