I have a Custom built AR-15 that I want to trade for a Glock.
Specs; Every things is new, I have only fired 200 rounds through this weapon and it has run FLAWLESSLY. Great groups @ 100 yards through just the iron sights.
.1) Franklin Armory lower
.2) DPMS lpk & FDE ergo surgrip
3.) Double Star Commercial spec Buffer tube assembly
.4) FDE Vltor imod stock
.5) Palmetto State Armory CHF 16 inch Midlength upper receiver with Auto BCG.
.6) qaidrail, ( not sure of the name ) also have troy FDE battle rail panel covers
7.) LMT rear sight
.8) Surefire 6p flashlight and rail attachment.
9.) Grip Pod GPS02
I am interested in trades for Glock 19's plus $300 cash on interested traders end. Please let me know if you are interested I can email pics and video. Best reached email is stroked3oh2@yahoo.com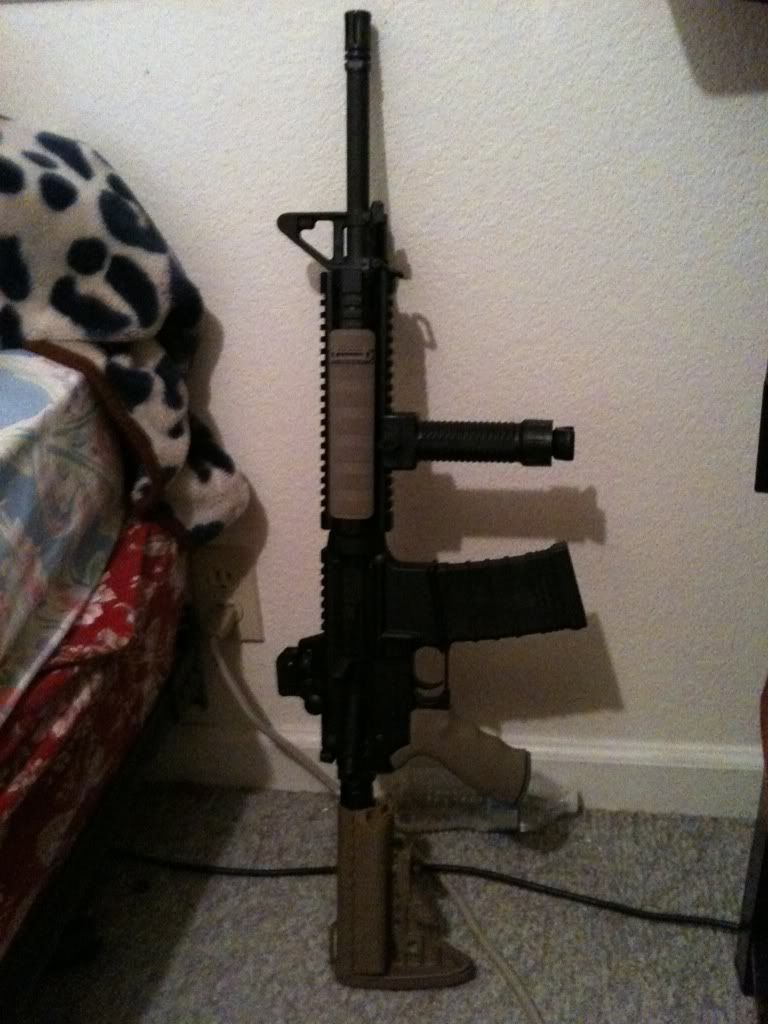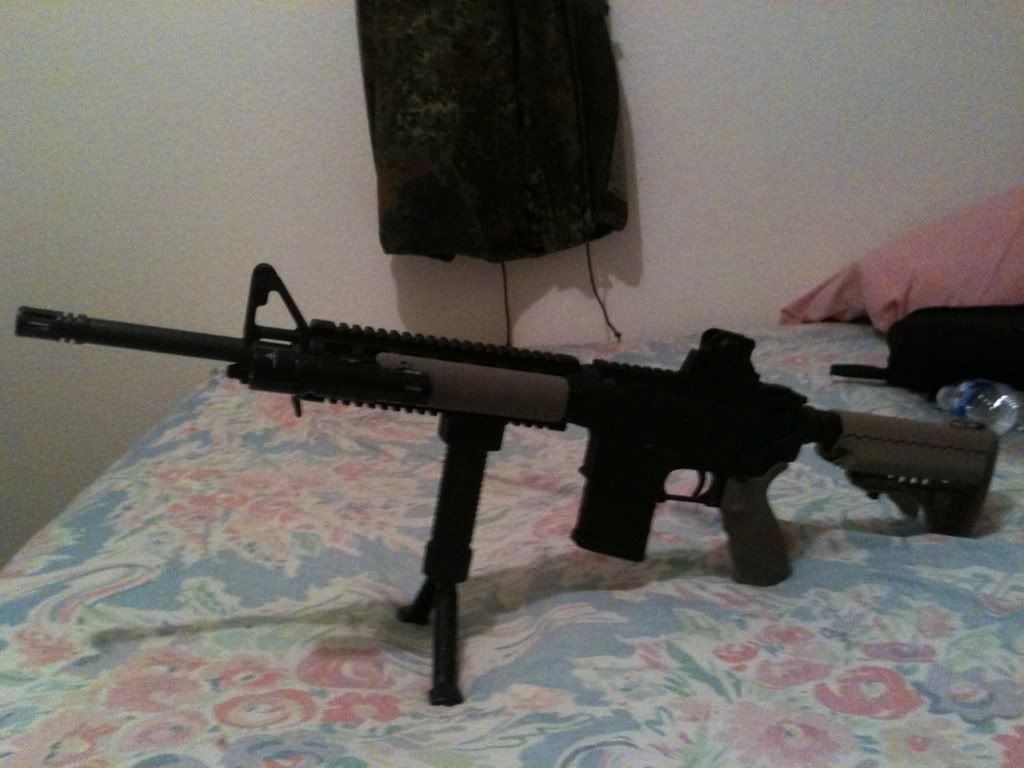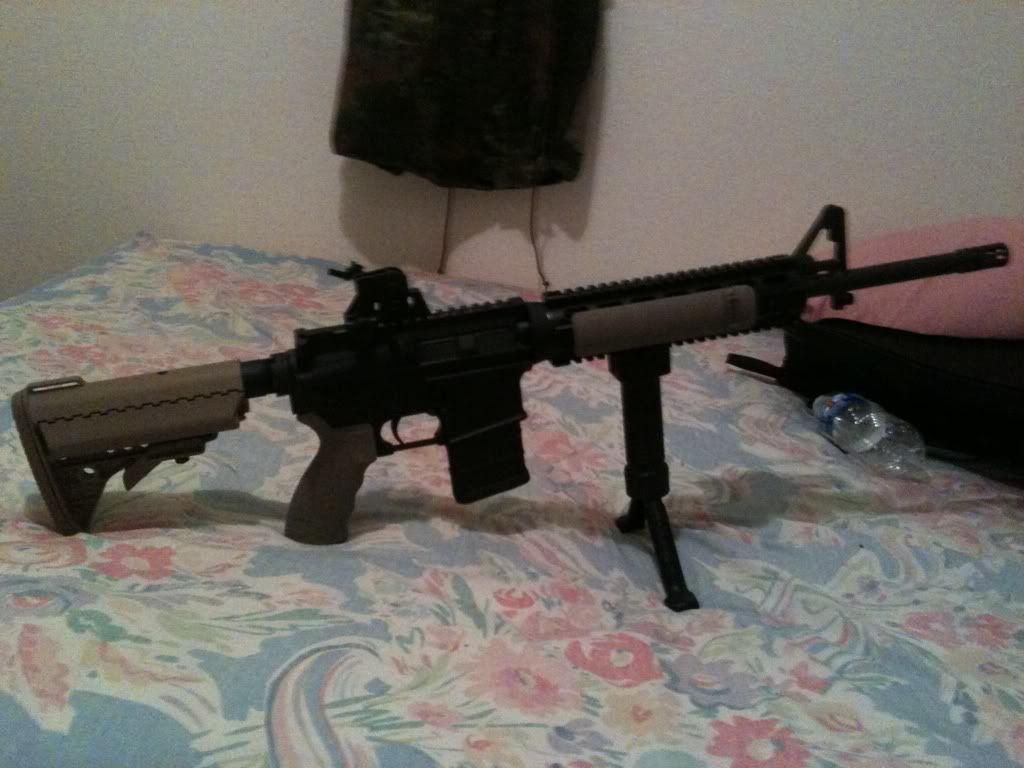 I'm interested, Email sent.
Just send the email, do not bump the ad to announce it