Offering both high polish and matte hot blueing and other gunsmith work.
Claude 1-866-217-5990 Call after six pm eastern time.
AR ,AK, Fudd guns
Black powder to Black Rifles
Wood Checkering Services Simple and Fancy Patterns Metal as well
Fern Creek Cyber Gunsmith Shop
So if you're thinking about Guncrank1 for refinishing, I highly recommend him! Works fast, very friendly, great communication! I had this 870 turned around in under 3 weeks with a park job & duracoat finish
I had an old 870 express I rebuilt and sent it to him to be refinished. He stripped, parked, and duracoated the entire assembly an an EXTREMELY good price! I'm pretty thrilled with the work, it breathed a whole new life into this shotgun. For the pictures, the sling and light are off to show you the quality of the refinishing work (light mount is visible on the left, i.e. saddle side). I went with gloss black duracoat, so if there's a little light reflection it's probably the sun. The finish in real life is a beautiful deep black. Also notice he duracoated the Mesa Tactical sotck adapter/side saddle to match the shotgun, they match very closely now instead of the factory pale gray. Lastly, the mag tube clamp and buffer tube retainer weren't sent in for refinishing (d'oh!) but they show the contrast of the original parts.
+1 Recommend
I took the gas plug apart on my Mini 14 and turned it into a single shot.
Thanks to Guncrank, my Mini works like a champ now.
Thank you..................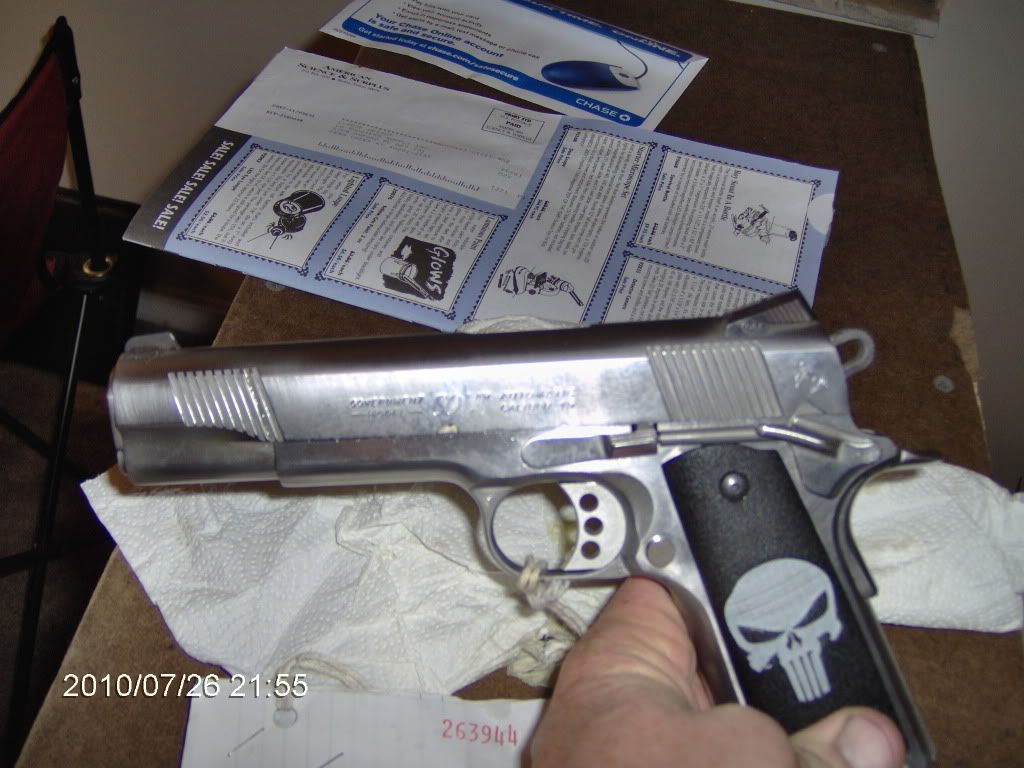 High polish all over Colt Stainless
Gun done for fellow member
CEW