I have two lots of games. I just don't play them anymore, and I would like to get enough to buy a couple of other games. All are OCD owned and have very little if any scratches as well as all books/maps/etc. that came with them.
Lot #1 — $90 + shipping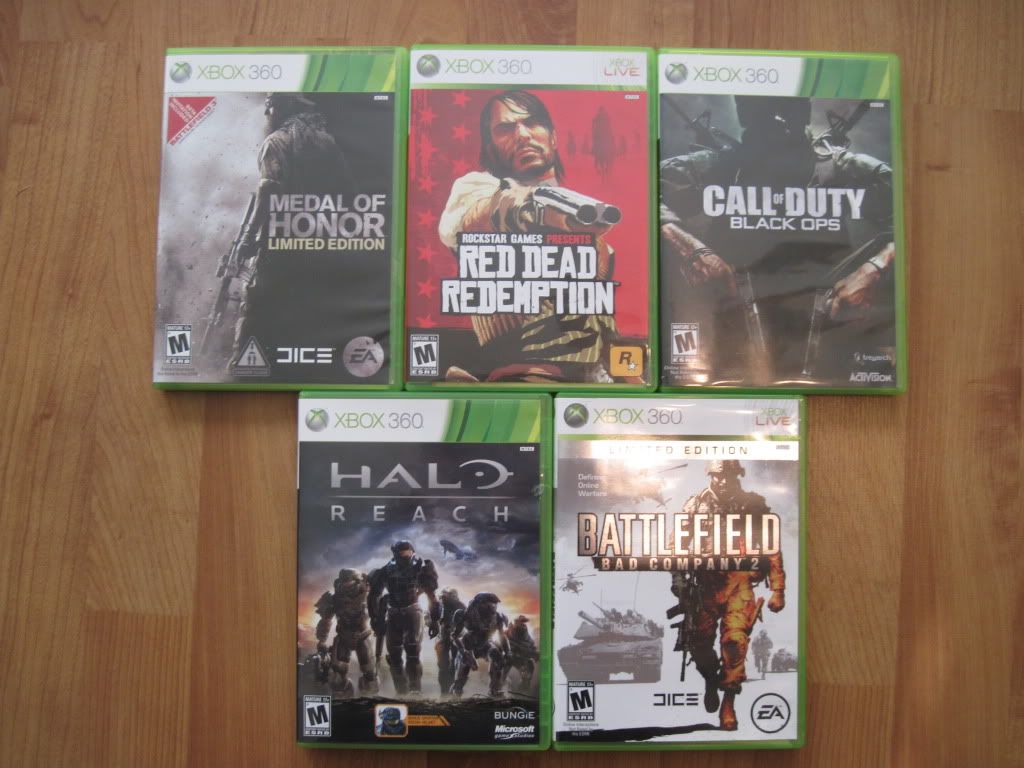 Battlefield: Bad Company 2
Medal of Honor LE
Halo: Reach
Red Dead Redemption
Call of Duty: Black Ops
Lot #2 — $15 + shipping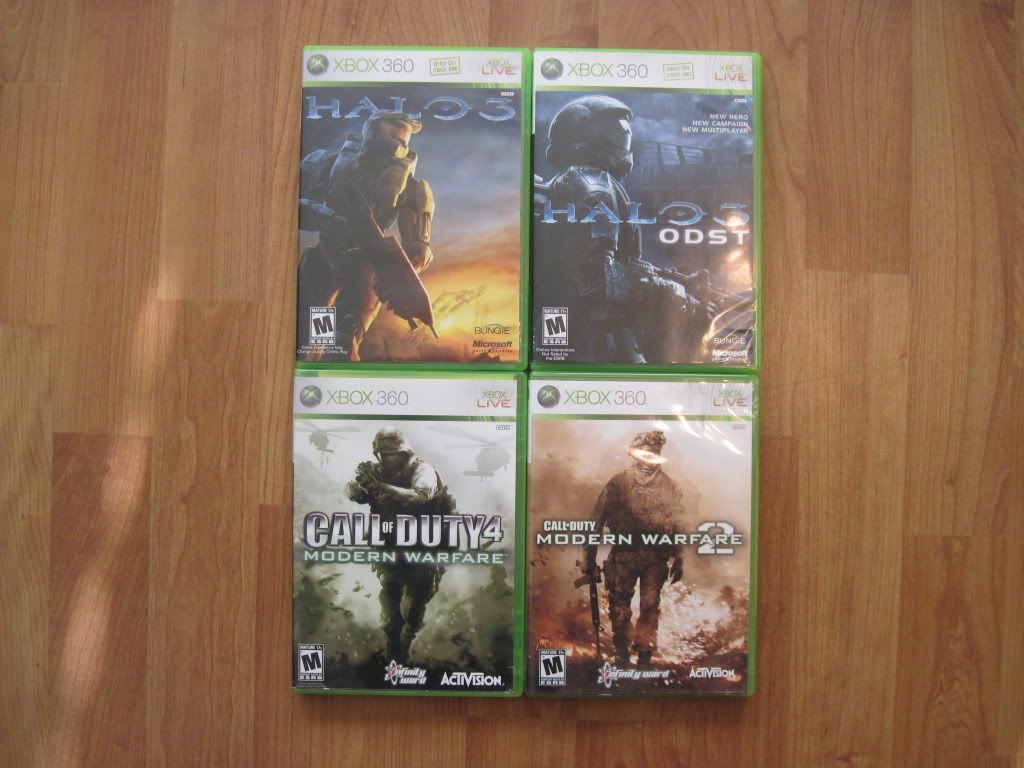 Call of Duty 4
Modern Warfare 2
Halo 3
Halo 3: ODST
I will sell both lots together for $95 + shipping
I can do a FTF in the Arlington, TX area
Payment via USPS MO (shipped) or cash (FTF)
Please PM me with any questions or an "i'll take it"