I have a good condition Surefire M300A in tan with the clicky tailcap (no tape switch) that is attached to a Gear Sector offset mount in black. Includes all the tools for installation and removal of both mounts. In the interest of full disclosure, the Gear Sector mount has been slightly modified to be compatible with KAC front BUIS while mounted on the 9 o'clock rail.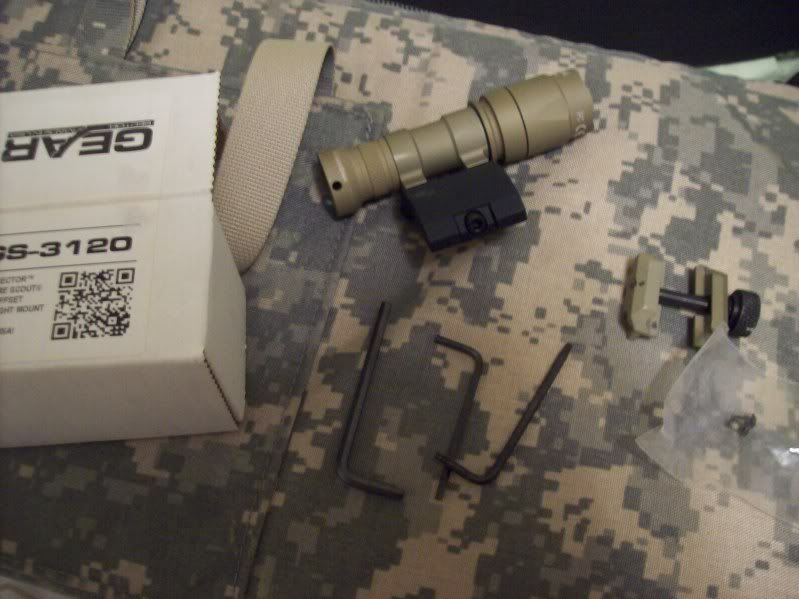 Picture of modification; small surface has been ground down by CNC, and therefore is shiny: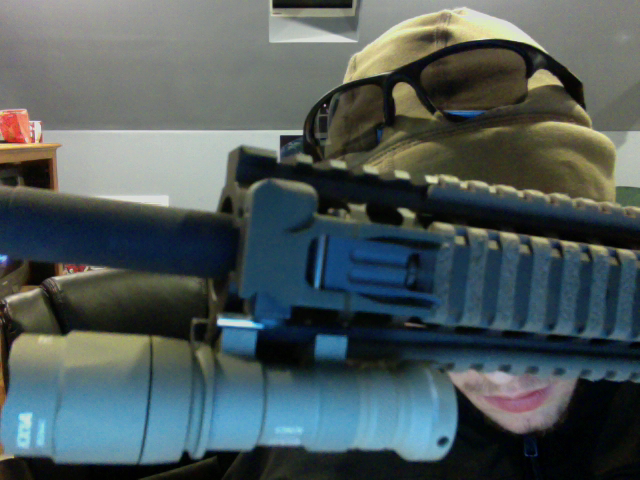 The light by itself retails for $250, and the mount is another $55, not including shipping.
My price is
$220 shipped
. USPS MO or paypal gift.
Trade list:
Nice size medium plate carrier, preferably MC or a tan color
Ops Core Base Jump helmet
(1) 10"x12" Kevlar IIIA Plate Backer
Geissele Trigger (preferably SDC)
Mk12 Mod 1 Parts/Optics
Arc'teryx LEAF/Civ. Garments
Decent quality optics
.223/5.56 ammo
Please let me know what you have, even if it's not on the list.
IM or email me for details. Thanks for looking!