3 items for sale:
Olympus E-520 DSLR with 14-42mm f/3.5-5.6 zoom kit lens. 10MP 4/3 sensor, in-body image stabilizer and dust removal. 2 1/2 years old, excellent condition, non-smoking home. Comes with original box, manual, etc. also extras: UV filter for kit lens, IR remote control. $300.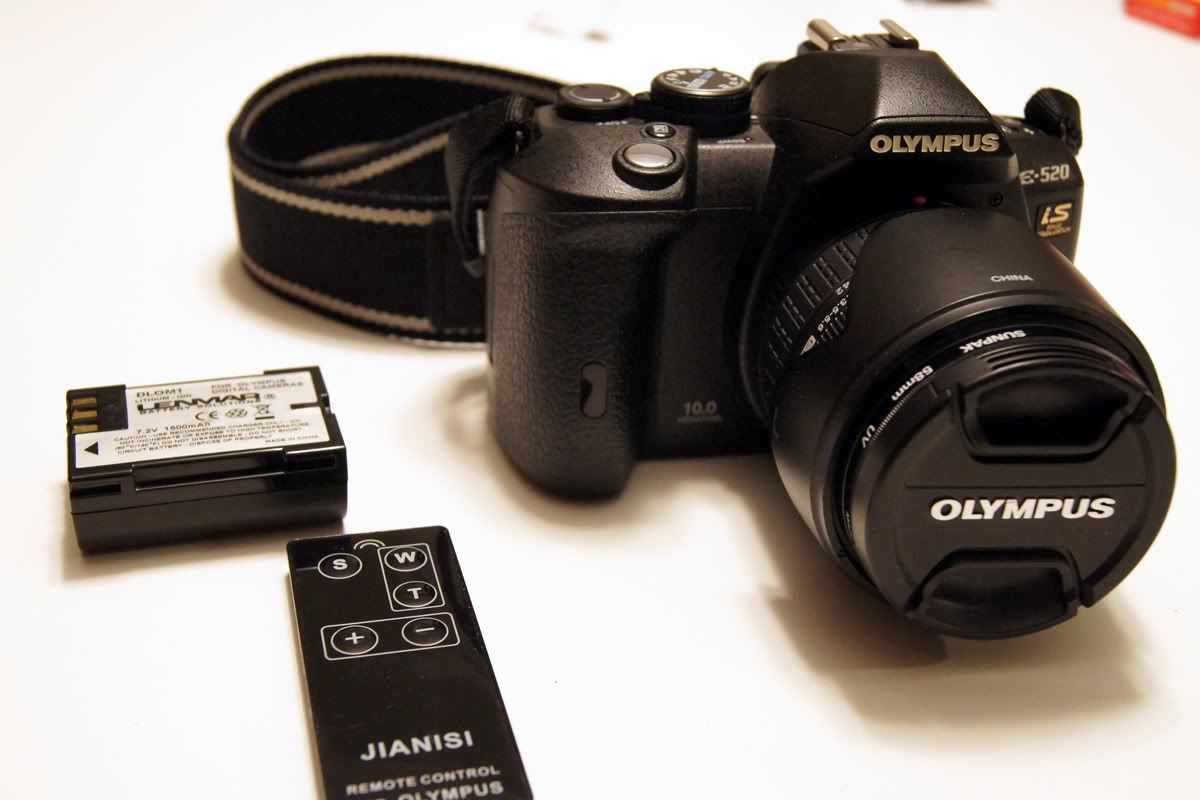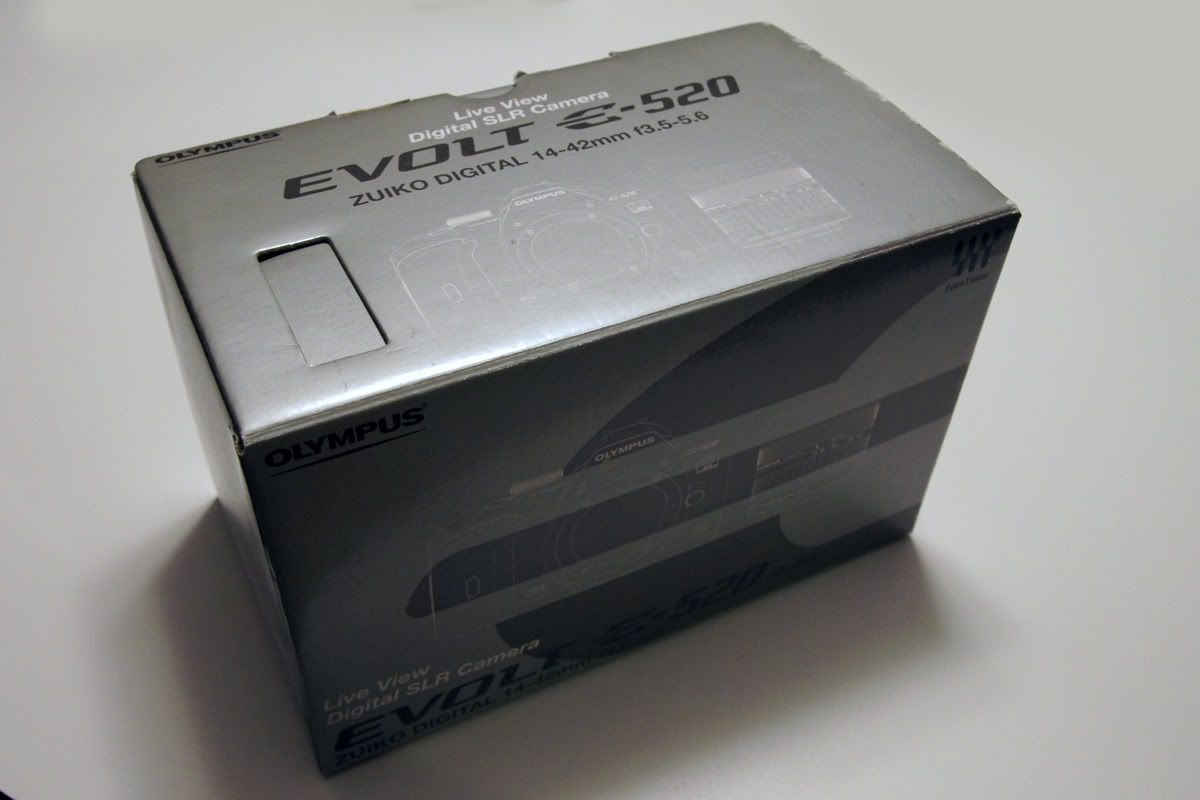 Olympus Zuiko digital 14-54mm f/2.8-3.5 zoom lens. A major upgrade to the kit lens, this lens has metal construction, is faster, and has a longer zoom range. It has very minimal geometric distortion (barrel/pincushion). Comes in original box, and includes lens hood and front/rear caps. $375.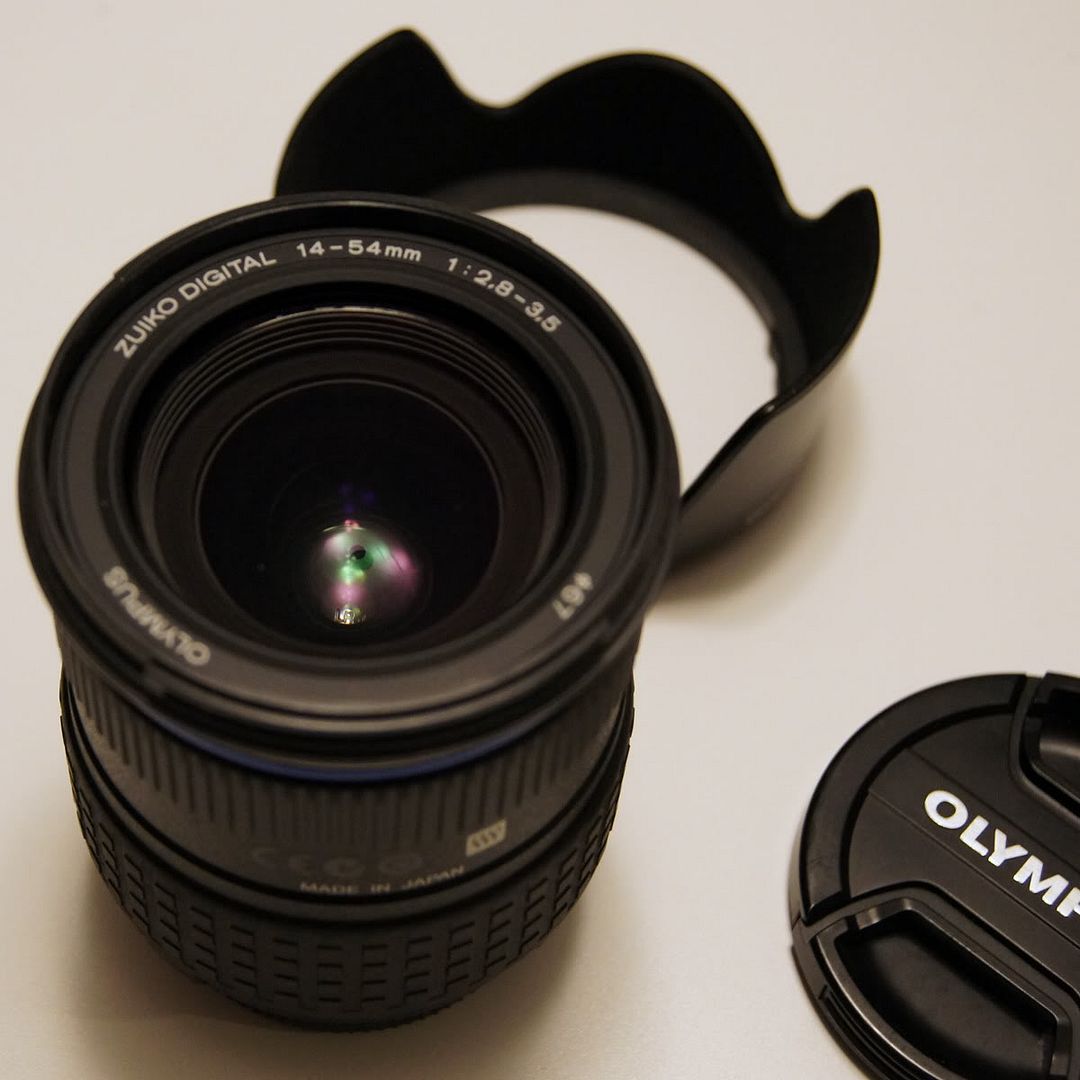 Olympus FL36R flash. Swivel and tilts, auto zoom, TTL/auto/manual modes, can be used off-camera with remote fire capability. Includes original box, carrying pouch, and diffuser. $150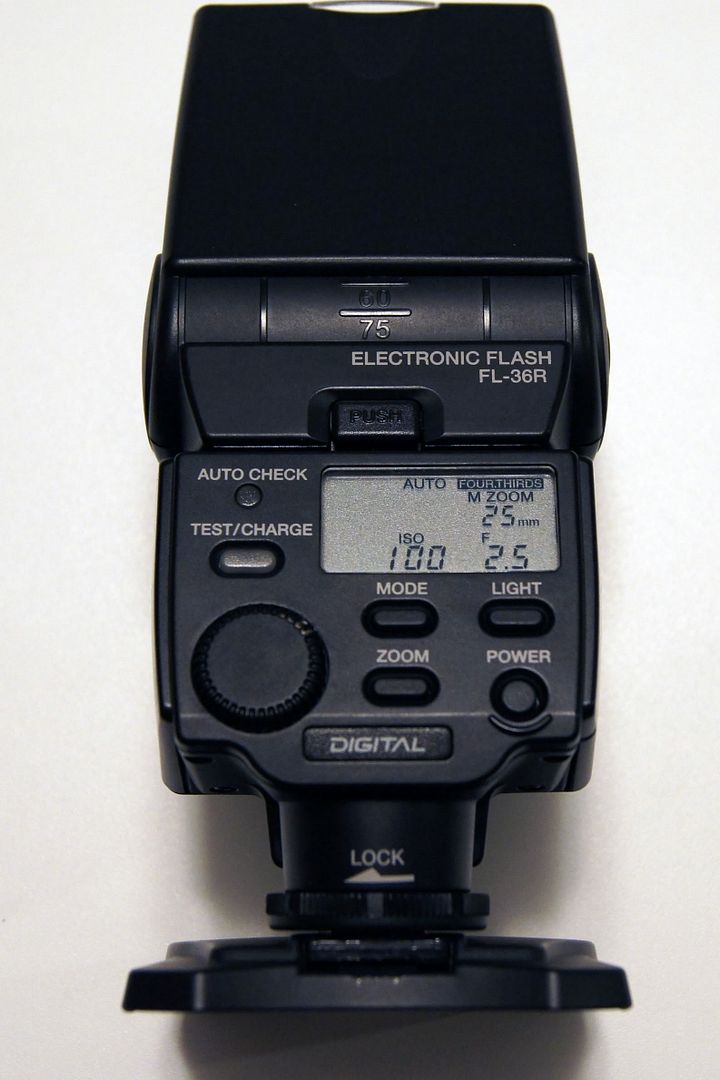 Payment by check, m.o. or Paypal OK.