I am selling one of my extra Colt lowers to give someone in a ban state an opportunity to get something together. This is a complete Colt Sport Target Model lower that I purchased preowned during the '94-'04 ban period as a complete rifle. This has sat unused in my safe for years after I took the upper and used it on another lower. The lower will come as pictured, including the collapsible stock and the rubber Hogue pistol grip. The previous owner installed the Hogue grip and also swapped out the buttstock slider for a DPMS-marked one (not sure why but I think it may have originally been a full stock gun).
I tried to take good pictures of the lower to show its condition, which I consider to be rather excellent. The only cosmetic issue with the lower other than the usual handling and safe storage marks is a small nick at the front takedown pin hole on the right side. As this is a two-screw front pin lower, the previous owner had installed a front pin that has a toggle that you flip down to lock the front pin in instead of the two screw factory setup. This toggle apparently moved around on the previous owner during shooting and SLIGHTLY nicked the lower. I have done my best to show this in the pictures. With a new proper front pin installed (which I do NOT have and is NOT INCLUDED WITH THIS LOWER) I doubt this would even be visible, but I believe in full disclosure. This minor cosmetic issue certainly does not interfere with the function of the lower.
Serial Number on the lower is ST035XXX and is a preban lower that left the factory as a complete rifle prior to the 1994 AWB.
Please note that some of the pictures were taken without flash which affected the overal color of the shots. I was trying to make the pictures show proper detail.
Price on the lower is
$700 SHIPPED & INSURED
LOWER IS SOLD

!
including the PayPal fee, which works out to about $680 prior to their 3% fee. Buyer MUST provide a copy of his receiving FFL's license and ensure that they will accept a delivery from an individual. I will not ship this lower to an individual under any circumstances. Payment will be accepted ONLY by DISCREET PayPal with absolutely NO MENTION OF GUNS OR AR15.COM. Buyer is also responsible for ensuring this lower is legal for possession in your area. No refunds, no inspection periods- SALE IS FINAL. I have provided good pictures and accurate details on this lower so there shouldn't be any surprises.
First "I'll Take It" posted here along with an IM to me to receive payment details gets this.
The "scratches" visible in the first picture aren't nearly as visible as they are in this picture. They are more like slight surface marks, but the camera really highlighted them for some reason. I just looked at the lower again under normal lighting and they are faintly visible and don't interrupt the finish color at all.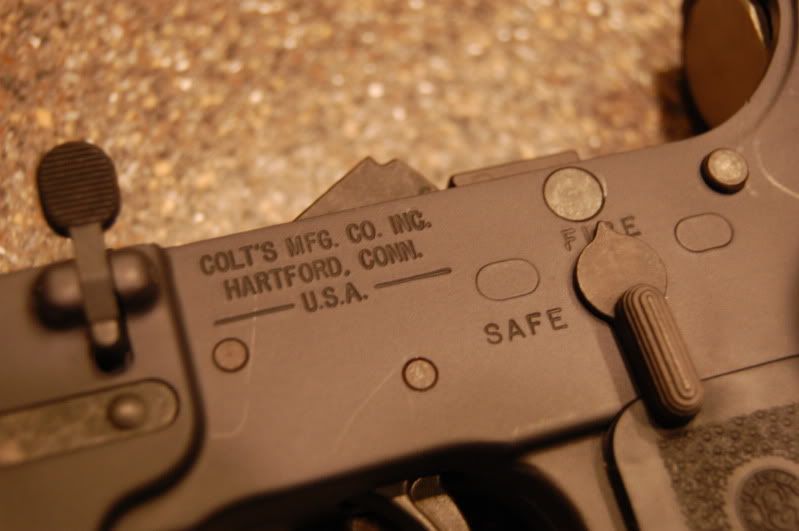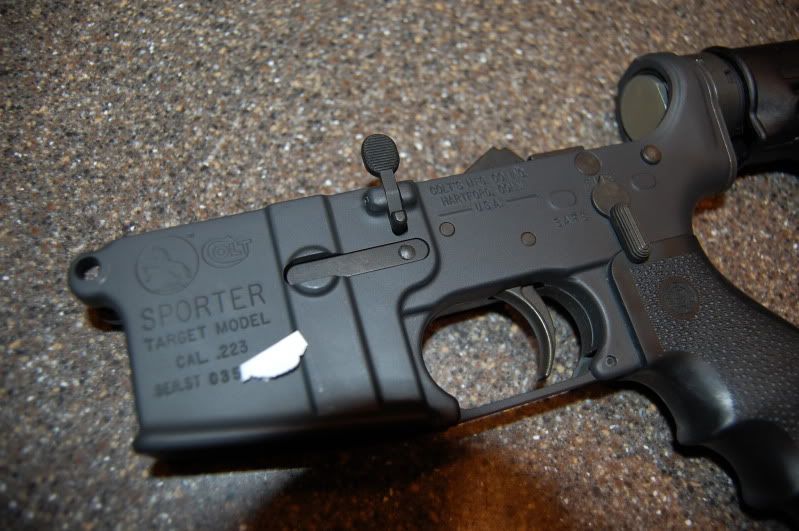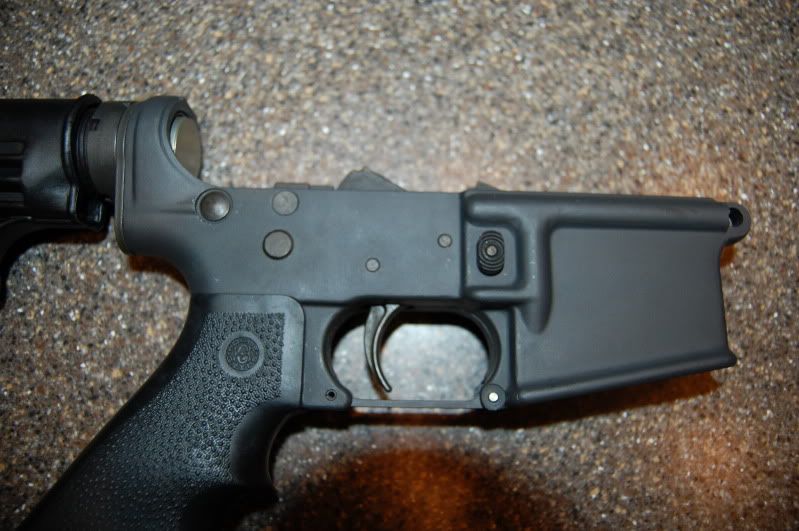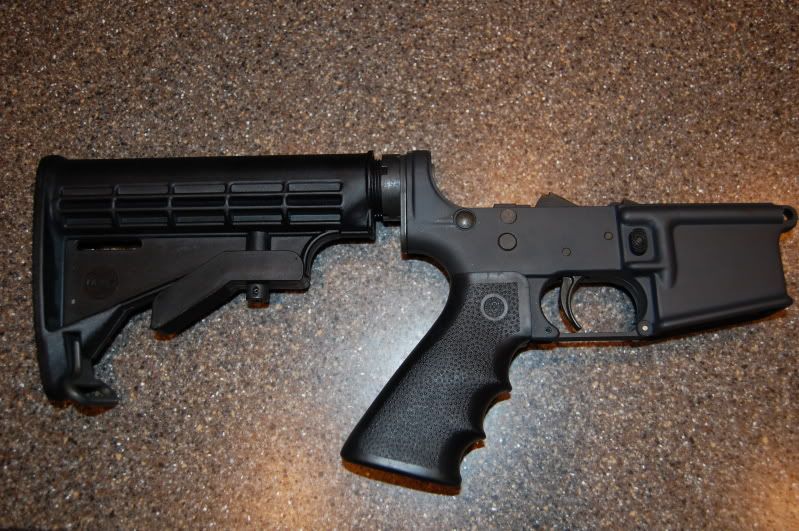 BTT with a lower price!
Get a preban Colt lower for the same money that Bushmasters, Eagles, etc. have been getting lately...
ETA- To the mods, I am very sorry that I BTT'd a couple of hours early. I thought I posted this in the 6 o'clock hour and not the 9 o'clock hour...
You get a pass this time, please be more careful.
BTT- will now sell for $700 SHIPPED including the PayPal fee, which works out to about $680 prior to the 3% fee.
Someone take this off my hands today!
i will take it.
Can I ask what you got for your lower? I'm trying to price mine. Thanks!