*SOLD TO JAYP2*
I have here a (5) digit serial number (193XX) Preban Eagle Arms lower receiver that I pulled off the completed upper. I purchased this lower as a complete rifle in approx 2000-2002 and the round count is approx 2000 or less. Receiver is in great condition with the exception of a few idiot marks. Finish is perfect with no flaking or irregularities. The front of the magwell also has the Eagle Arms emblazoned on it which I havent seen much. Lower will be stripped with the exception of the bolt hold of which the pin does NOT have any idiot marks
AND the front takedown pin. Both takedown pins are small pin.I am selling this lower to fund another build and allow folks on the east coast the ability to build their own rifles on preban lowers. Receiver was just freshly washed and oiled.
Stamped;
Coal Valley, IL
Cal 5.56 MM.
EA-15
Ser. 193XX
I can also include the original aluminum (3) position adjustable stock, buffer tube and buffer tube nut. Stock and buffer tube show a couple small marks but nothing major. Buffer tube nut is brand new. Add
$75
if you would like the original stock and tube assembly. NO BUFFER SPRING OR BUFFER.
SHIPPING;
ConUS only. MAKE SURE YOU CAN OWN THIS FIREARM BEFORE YOU SAY "ILL TAKE IT". BUYER IS RESPONSIBLE FOR ANY AND ALL LEGALITIES REGARDING THEIR OWN HOME STATE. Tracked, insured shipping will be included from myself so make sure your FFL can receive from an individual. IF you need it from a FFL, add
$35
to ship from MY FFL. I will require a copy of the buyer's FFL form to review before I ship this receiver.
$750 OBO SHIPPED
There is no rush to sell this so I would appreciate the low ballers stay home.
CASH, DISCRETE PAYPAL + 4%, POSTAL MONEY ORDERS, CASHIERS CHECK.
TRADES - AR uppers or parts , suppressors, Kimber or Springfield compact 1911's, Rem 1100/1187 20 GA. I have no money to put toward any trades at this moment.
First timestamped "ill take it" or PM gets it.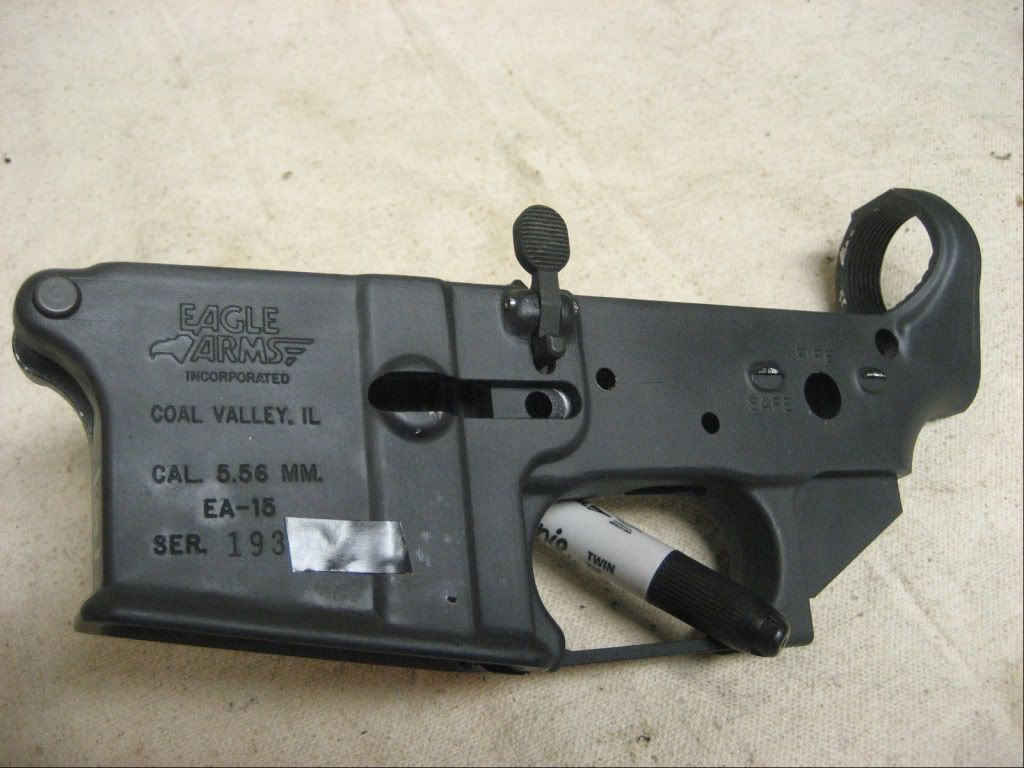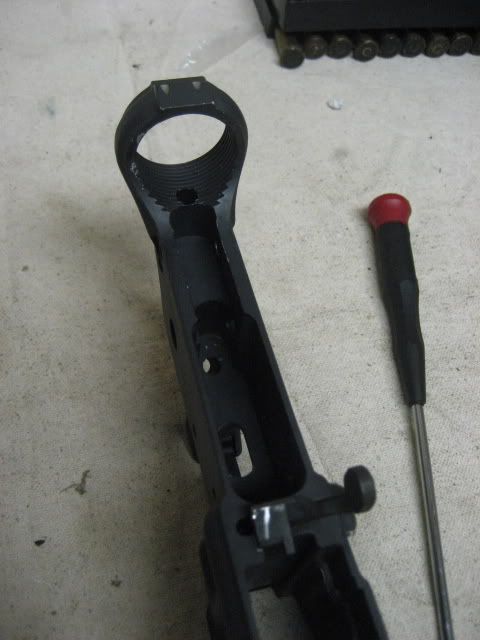 SPF TO JAYP2.............