Bison 16" 6.8 upper W/ Bolt. UPPER ONLY~~~Sold Pending Payment~~~
I have a 16" 6.8 upper with a bead blasted Bison Barrel.
There is about 200 rounds through it.
I am including the Stag Bolt that came from Bison with it.

Price will be $350 W/ the Bolt. and Magpul MOE Handgaurd.
OPTICS,FLASH HIDER, BIPOD AND RISER Not included.
Shipping will be actual cost...no more no less.


This is for just the upper and bolt. You add your lower and carrier group and optics
Picture is @ 100 yards 4 shots with 110gr SSA Pro Hunter Rounds.(mostly all of the 200 rounds shot were SSA rounds
Email me directly.
dcblguy@yahoo.com

Selling to fund a new build!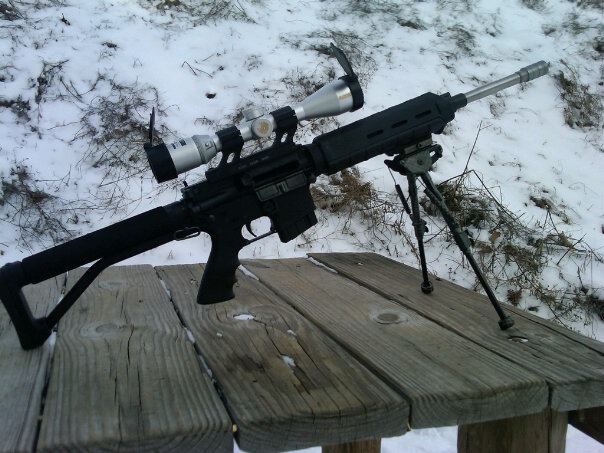 email sent
I will take it.
Payment sent