SPF
is a Smith and Wesson 5.45x39 upper with everything; upper, bolt carrier group, charging handle, extra power hammer spring and 1 C-products 30 rd magazine. I put about 500 rounds through this one. I only shot Russian corrosive ammo. Corrosive primer salts were neutralized by cleaning with boiling water, then with bore cleaner and CLP. No rust or corrosion present. I'm trying to consolidate down to only a few calibers. Accuracy with iron sights is about 3" at 100 yds. Any other questions, please IM or email me.
Price: $400 shipped. I have more C-products mags that I will offer to the buyer before I post them here.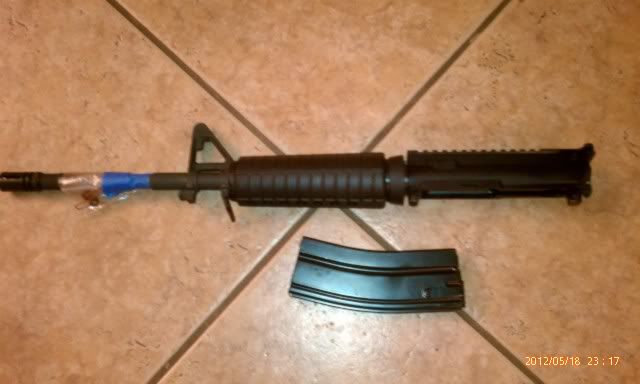 Post for feedback and government tracking.