I am selling my EOTech 512.A65 Rev. F. It was bought new less than a year ago.
The unit has very little wear, some slight scratches on it from sliding around in cases. The adjustment screw has some wear, but works fine. The glass is clear and scratch-free. Never had a battery leak or any other problems. Has the typical 1 MOA dot with 65 MOA circle.
Comes with everything pictured. EOTech, EOTech case, allen wrench, 2 AA batteries, and manuals.
$325
$300
SOLD PayPal shipped to USA. I don't charge PayPal fees.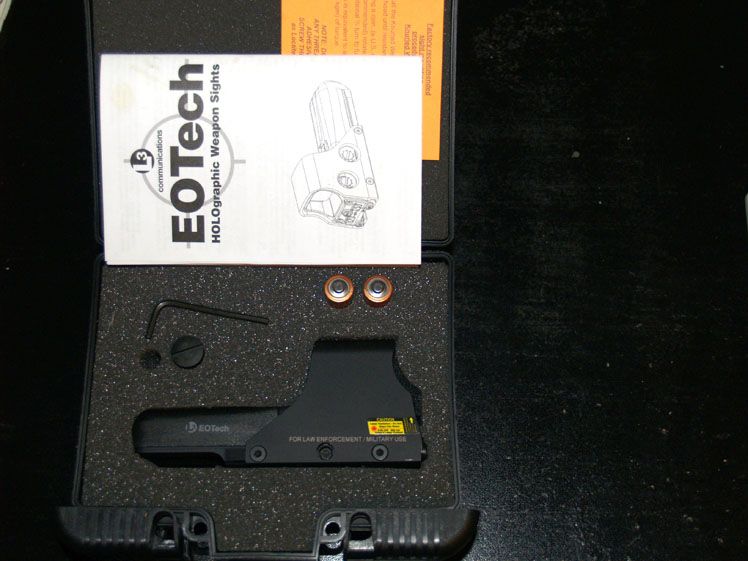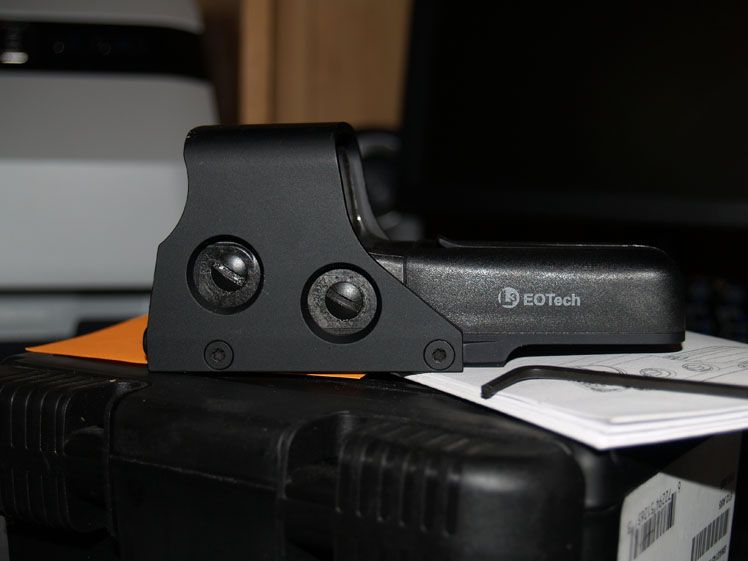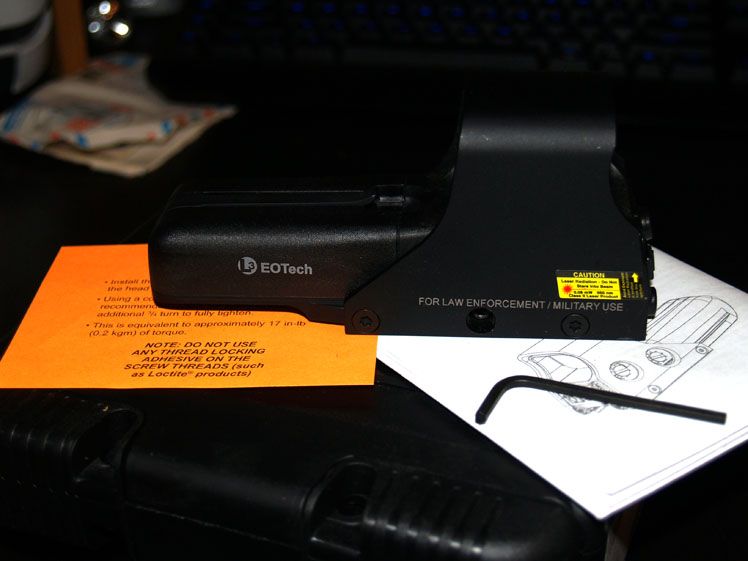 Hello, I'll take it. Sending a PM.