This carbine was built during the ban by Kurt Wala of Kurt's Kustom Firearms. The lower receiver is a pre-ban Colt Sporter Match HBAR, serial no. 036XXX, with .315" front receiver pin and .172" trigger group pins. The sear block has been removed. The lower has its original Colt dark gray anodizing. The trigger is the Colt match single stage trigger, with the blue spring. It is fitted with J-P oversize anti-walk trigger and hammer pins with E-clips and a KNS push-button pivot pin. The milspec receiver extension is solidly staked in place. The MagPul MOE stock and A2 pistol grip are brand new.
The upper is a Daniel Defense flattop with .315" pivot pin hole so it fits the lower perfectly without the need of a funky offset pin. These uppers are hard to get; I waited 9 months for this one. The detachable A2 carry handle is brand new. I also have a Colt A2 carry handle upper receiver for sale in the Upper Receiver forum, if you want to go all Colt.
The bolt carrier is Colt. I am sure the bolt is Colt also, but it has no markings. The locking lugs are square and sharp. The barrel is a 14.5" Colt M4 chrome lined barrel with a KKF long flash suppressor permanently silver soldered on to make it a legal 16" barrel. The forend is a Knight's Armament RAS rail with T markings. The carbine comes with an M4 side sling swivel.
This carbine functions perfectly and is very sound cosmetically, but it has not been a safe queen. It has been well maintained. It served well as a back up rifle in carbine classes and tactical matches. In fact, it comes with a hi-viz green front sight pin personally painted by Chris Costa, at no extra charge! The finish shows a little wear, which I tried to show in the photos.
The price is $1150, plus actual shipping costs from my dealer to yours. The first person to post "I'll take it" here is the buyer. Please feel free to ask questions by PM or e-mail, but post any offers to buy here. PayPal or U.S.P.S. money orders only, please.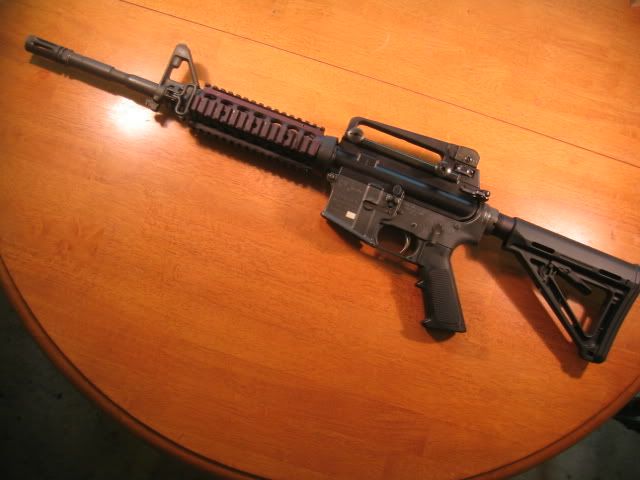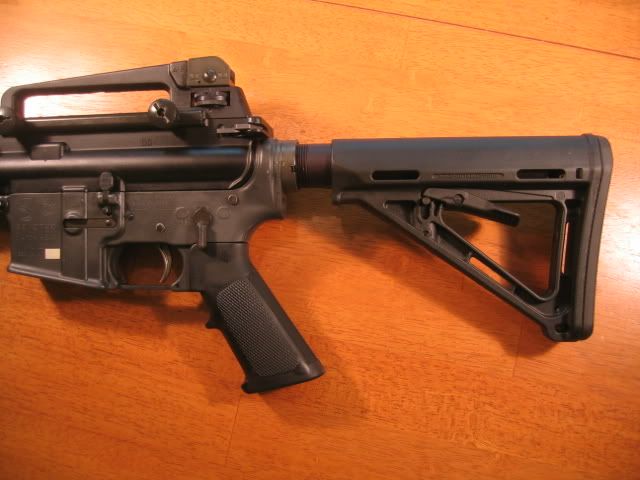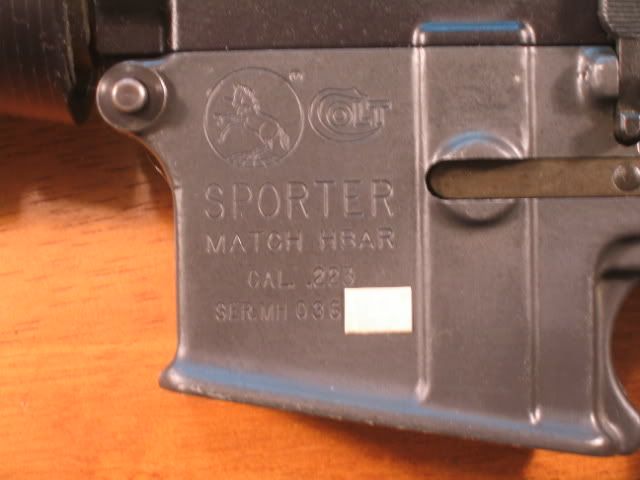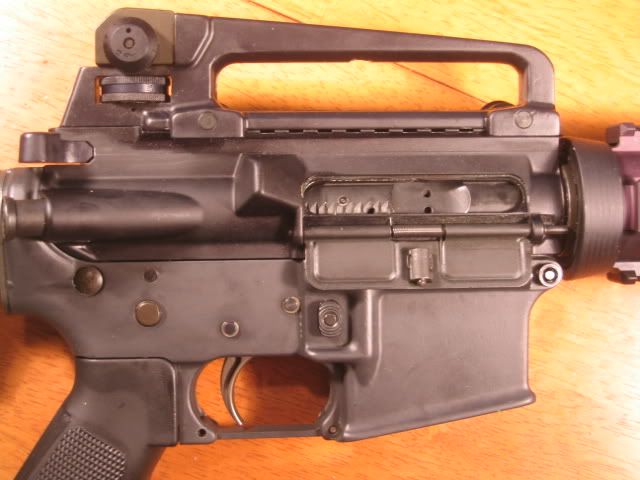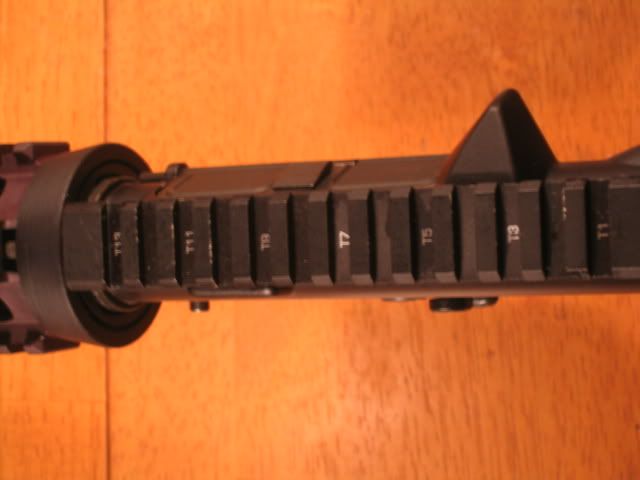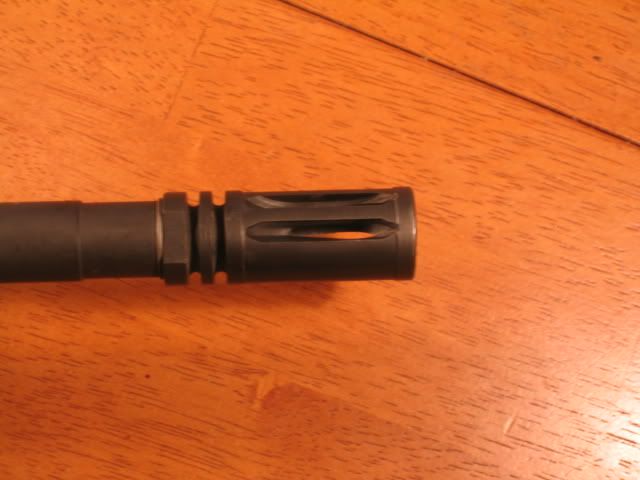 I will take it. Emailing.