Have for sale one 30 rd metric FAL mag with original Rhodesian "babypoop" paint job. Mag itself is very good condition, no dents or major dings.
$80
$70 plus actual shipping for this veteran mag.
Have for sale three Thermold HK 91 20 round mags. Count as 3 US made parts. Excellent condition, light insert marks, $20 each plus actual shipping. $65 shipped for all three.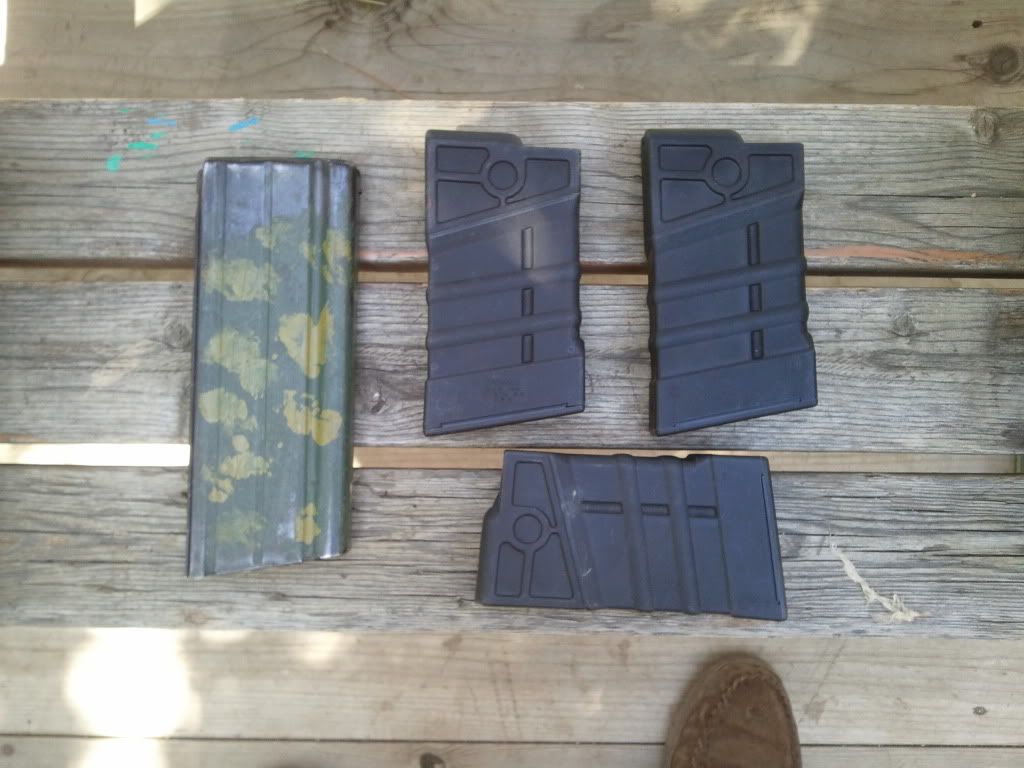 Best to contact me at rezman762@hotmail.com.
A question on the HK mags. Are they 20 round magazines?

Thanks for any assistance.

Ron