I've decided to go a different route with my latest rifle so the Swat rail and covers has to go.
This is a like new Swat rail that was only on a gun for two weeks till I replaced it. It will fit Sig 556 Patrol, P556 pistols, 522 Commando and P522 pistols. Perfect in every way. It includes the three Sig rail covers. One cover was trimmed to allow a light to be attached but otherwise everything is as it came with the gun. It does have the nub for the folding stock.
-SPF-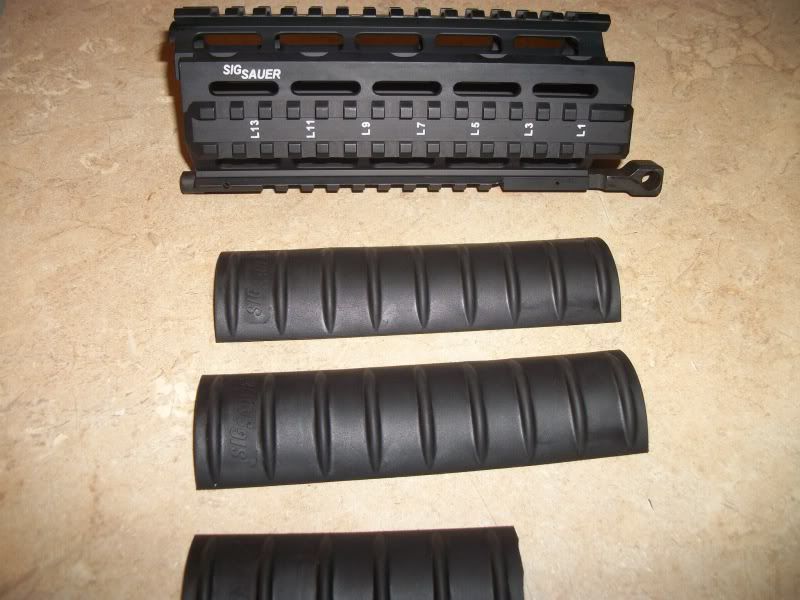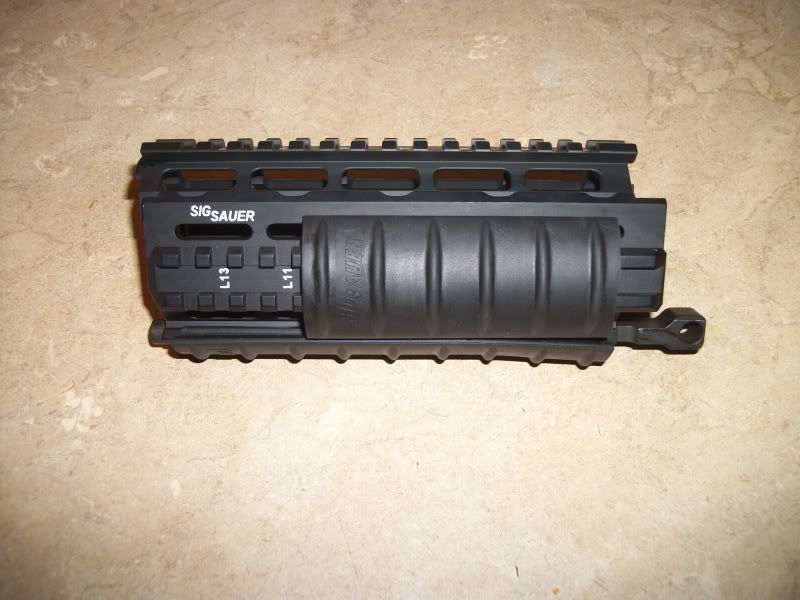 Do you know if the rail fits the 551-A1? Despite the difference in the lower, the upper seems to be the same as the 556...