I'm selling my excellent condition .45 Les Baer Custom "wad gun" that I used at a few NRA matches (need money for an engagement ring!!). I don't know what the exact round count is but I'd guess less than 1000 (I'm more of a CMP "hardball" shooter and never really got into the 2700 wad matches).
It comes with an ultradot red dot sight (already zeroed for 50yds!!), Sharkskin grips and has a slide assist rod (see pics).
Besides my Model 41 .22LR, this is the MOST ACCURATE .45 I've ever shot. This gun is beautiful and ready to win matches.
(the mark on the trigger guard is leftover glue from a trigger weight inspection tape, NOT scratches. They will come right off w some cleaner)
$1500 mbwuscg@gmail.com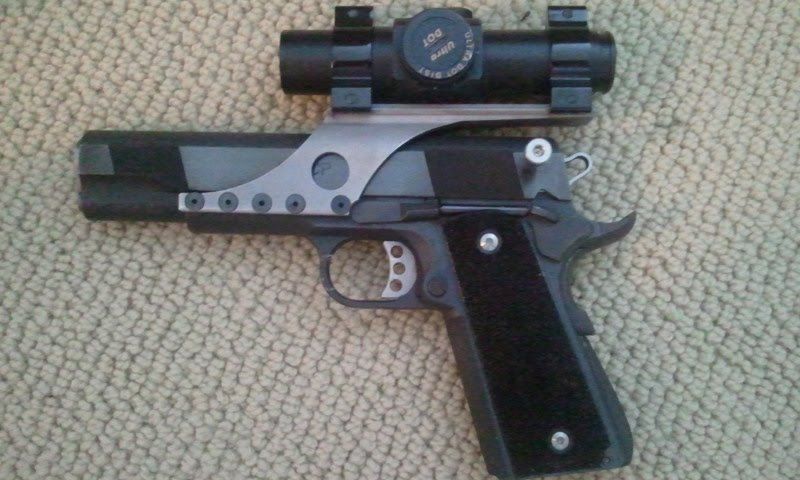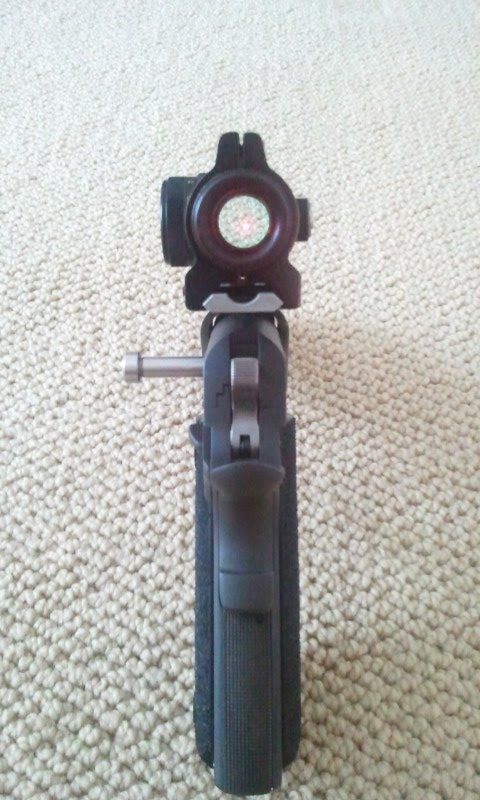 That's an ultra dot not an aimpoint. Nice Baer :)